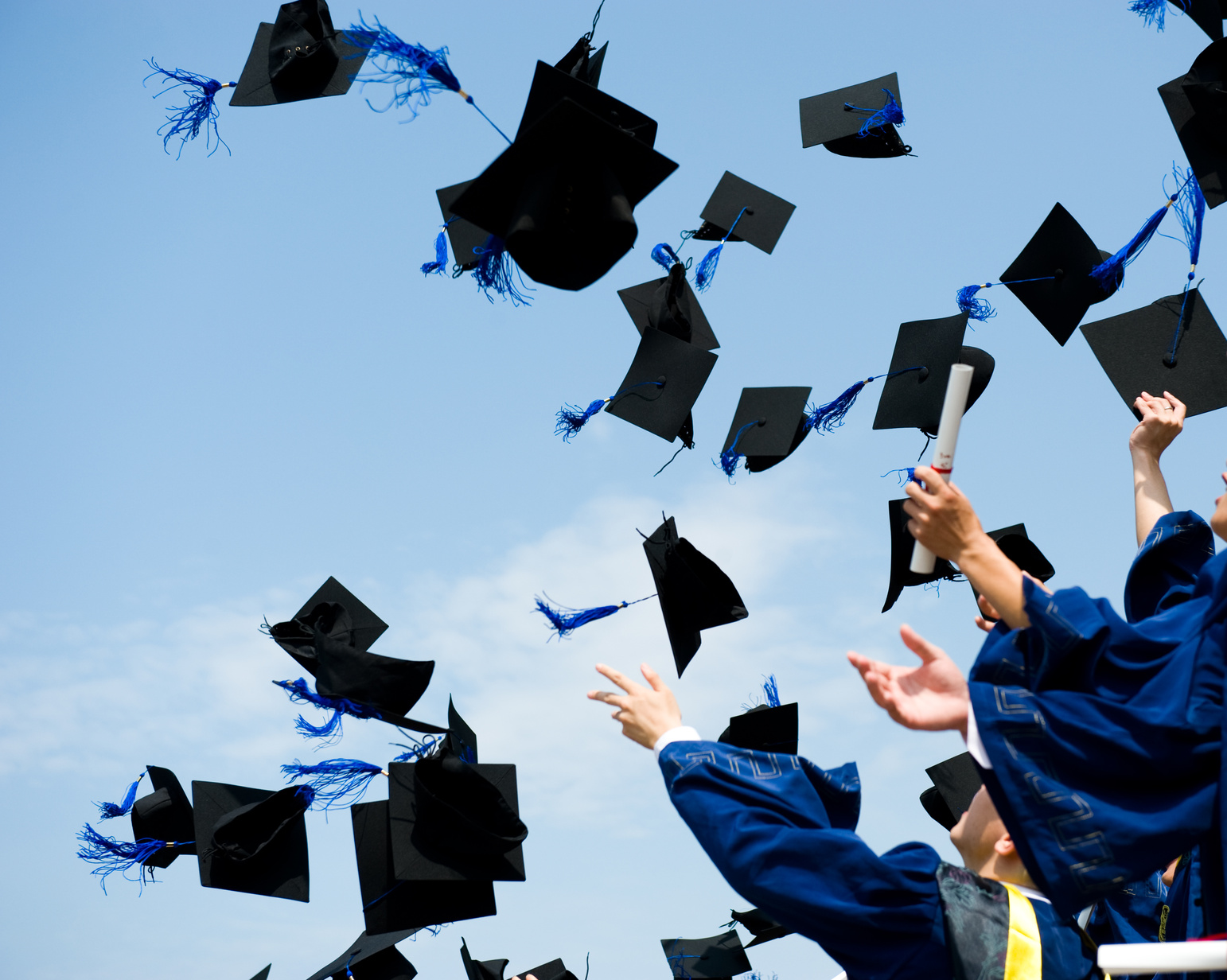 It's never too late in life.
At 26, one child and a eight years of marriage later, I have graduated college with my bachelor's degree. The decision to begin my academic career post family life was not an easy one. I decided to enroll my daughter at the college's daycare so I could attend classes full time. I worked hard trying to find a system that made it easy for me to balance housework and studying. I scheduled Friday's off just to do laundry. Some times I wasn't so successful doing it all and had to take an exam with minimal studying the night before.
For me, getting a college degree was important because I knew it would open up many doors for me and my daughter. I wanted to have something solid that no one could take away from me. I also wanted to be an example to other girls who feel like marriage is a trap; it is possible to continue your dreams regardless if you're wearing a ring on your finger. I got married at 18 fresh out of high school. College was not in my immediate future at the time.  I have wondered what would have happened had I not had my daughter so early in life, yet I am so grateful for the blessings Allah has given me.
Allah blessed me time and time again over these past four years. There were times where I wanted to quit and get a job because money was so tight. There were times where I prayed and He listened. Then there were times where I didn't pray, yet He was still merciful. He blessed me immensely in the form of giving me my husband. The amount of sacrifices my husband made are unbelievable, SubhanAllah. From the lifts to internship, to the cooking, to skipping classes to tend to our daughter, the list goes on and on. And he never complained. He never discouraged me, but always pushed me forward. He told me I had to finish my degree when I sat crying, ready to quit. This degree is as much his as it is mine. I was also fortunate to have an amazing support system from my mom and sister , who babysat happily and endless duas from everyone.
When graduation rolled around on June 4th I wanted to let four years of emotions pour out but I chose to let my parents cry for me instead. The feeling of moving that tassel from the right side to the left was amazing. Having my mom practically squeeze me to death with hugs was priceless and seeing my dad's tears was worth all of it. They were so proud of me;  and my daughter was ecstatic seeing her mommy graduate.
Now that I've finished my degree, I am actively looking for a job. My ultimate goal is to become a licensed social worker. Graduate school may not happen for a few years but I will get there, insha'Allah.
It's never too late to follow your dreams and make it a reality. It takes time, patience and a huge support system, but one can make it happen.
Miriam Mahmood
Miriam is a recent college graduate with her B.S in Human Services and a mother to a six-year-old year old girl. She resides in Brooklyn, NY.