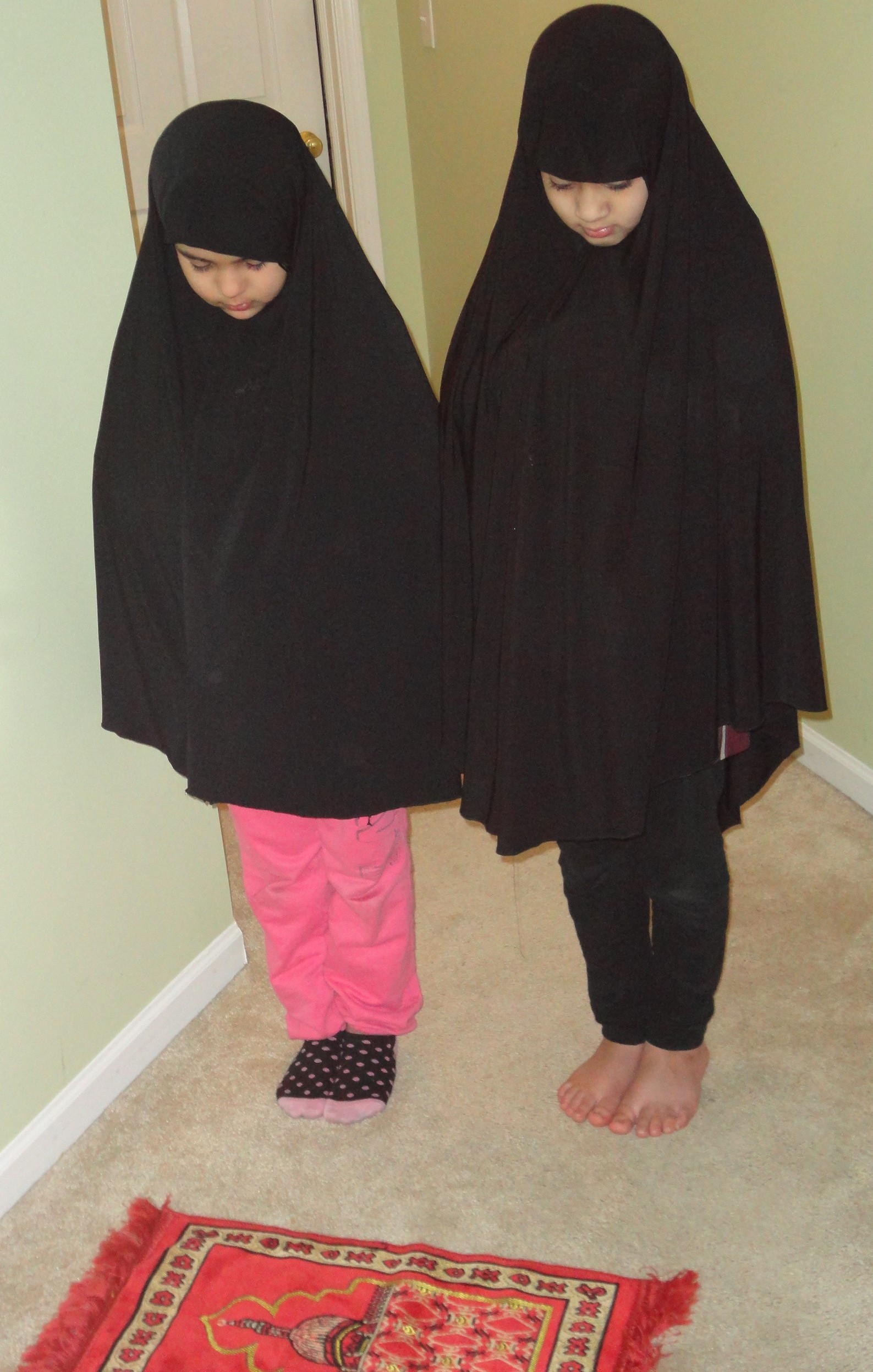 Salah, or prayer, was the first salient form of worship prescribed by Allah the Almighty to our Prophet Muhammad (peace and blessings be upon him) and his followers. It is a vital part of our faith. Once a Muslim reaches puberty, prayer becomes obligatory on him or her five times a day. At this age, the person is accountable for his or her actions and take on a whole new level of maturity and responsibility. For a child who is suddenly considered an "adult" in Islamic standards, this may seem to be a very big change.
In order to make the transition into adulthood smoother, children need to be introduced to the idea early on. They need to have a proper sense of who they are and their purpose in life way before they enter puberty. Adolescence does not have to be this idea of "troubled teens." It can easily be approached with confidence and readiness if the right steps are taken ahead of time.
When a child turns seven years old, it is necessary for his/her well-being to incorporate the concept of Salah as part of his or her daily routine. If prayer has been openly practiced at home by the family, the child will already be familiar with it since infancy and toddler age.
Salah is truly falah (success; prosperity). It helps the child develop a personal connection to the Creator and build confidence in one's identity as a Muslim. Children are not too young to gain a sense of awareness of who they are as Muslims. Salah is not obligatory at such a young age but should be introduced as a norm in the child's life. Children will learn to manage their time better and become more productive individuals as they focus on becoming stronger in their faith. It will also teach them to be in a regular state of purity from making wudu (ritual washing for Muslims), which is much healthier for their spiritual growth. Becoming solid worshippers from a young age will only bring more peace and blessings in their lives, insha Allah.
So how should we get children excited about prayer? Here are some simple tips on incorporating Salah into the lives of these passionate little Muslimeen.
1. Buy them special prayer clothes. Personalize their hijab or kufi (prayer cap) with their names and get them colors and designs they would like and enjoy wearing.
2. Have them make their own prayer rugs. It can be a great and fun craft for them to decorate their personal rugs.
3. Designate a special prayer corner for them in the house. Decorate it with lights and their favorite things. Stick on word decals for encouragement and fill the corner with pleasant scents.
4. Give them a prayer basket or decorative container to keep all their prayer clothes and rugs and prayer beads safe in one place.
5. Throw a celebratory prayer party to honor the child turning seven and reaching this blessed milestone.
6. It is in a child's nature to wake up early. Make Fajr time full of liveliness to help your child wake up easily. Greet him or her with welcoming smells like a cup of hot chocolate with hints of cinnamon and nutmeg. Children will learn to associate warmth and smiles with worship and in turn create beautiful memories.
Tayyaba Syed
Tayyaba is a freelance journalist from Illinois. She has been featured on NPR and writes for numerous publications. She also speaks about marriage and family. Most importantly, she is blessed to be a mother of two little adventurers and blogs at www.tayyabasyed.blogspot.com.