Today was a blessing from God. The weather was beautiful and I had an opportunity to stroll through town. With my camera on my side, I stuck out like a sore thumb, which didn't bother me at all.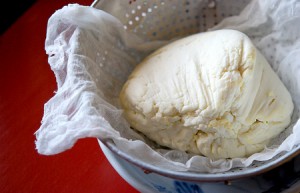 I stopped by my cousin Mona's house after she graciously invited me over at my request to see how she makes cheese. She raises her own goats and uses their milk to make the cheese, which she then preserves in salt water. It's an art, and a skill, and ultimately a service that she provides to our town and neighboring villages. She doesn't have children, so she feels that caring for the livestock and doing this gives purpose to her life. We had an interesting conversation about something she experienced that she said made her happier than if she were to have children. What could that be? The privilege to be invited to Allah's house for Hajj.
Palestinians, and probably many others outside the U.S., can only go to Hajj if their name is chosen in a lottery system. People enter their names into the lottery by registering each year and paying a 300nis down payment that is returned if their names are not called. So, every year for 25 years Mona had been saving money and entering her name in the lottery. She made the pilgrimage just 3 years ago. People from here cannot plan their lives, struggle to make a savings, and endure great hardships doing what wouldn't require a second thought to us. May Allah reward them for their deeds and for their endurance.
Mona is such a kind-hearted and generous person. I had never been to her house before and was quite surprised. For a person so selfless and giving, I was amazed to see her home was one room, one bedroom, and just a semblance of a kitchen. She doesn't even have running water in the sink. I had a great time talking with her and to my surprise and embarrassment, she gifted me 2 bars of soap, 2 pieces of cheese, 4 pieces of dry yogurt, and a straw tray made that she made herself. It was the kindest thing anyone has done for me yet. May Allah make those things heavy on her scales of good deeds.
And I am left wondering, how is it that western Muslims enjoy the privilege of being able to go to Hajj as often as they like, while most of the world waits for a chance?
 Dalal Kanan
Dalal is a chemist and mother of two from NJ. Her passions lie in healthy cooking, connecting with like-minded moms, bargain-shopping, and obsessively keeping up with current events. She is blogging about her family's travels, which includes these past entries entry 1, entry 2.