originally published on Patheos Public Square, for other articles in the series please click here.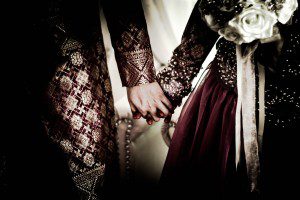 by Nadiah Mohajir
Sex is described as many things: it can be an act of passion for some, physical gratification for others, a necessity for procreation, an act of worship for people of faith, or some combination thereof. It is also a word and experience that is often loaded with many emotions: joy, love, and all too often, fear, shame, and stigma.
One of the challenges of beginning this conversation is that historically, sex and sexuality have been seen as uncomfortable subjects across most racial, ethnic, and religious communities. In Muslim communities, the strong notions of privacy and modesty are often conflated with the shaming of feeling sexual desire, which creates an environment hostile to open discourse, let alone operating outside of religious code. This lack of open, nuanced conversation has long-term consequences: it instills shame and unhealthy attitudes toward sex, which many women carry into their sexual relationships, both within the framework of marriage and outside of it. Read more here.