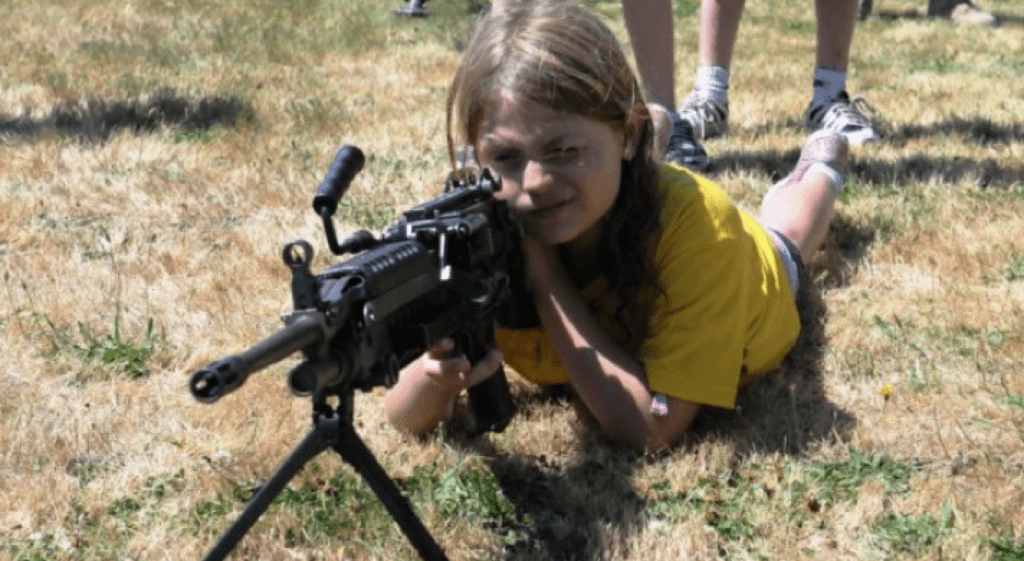 Guest Post by Vicki Clain
Parents sometimes worry their children may get on the wrong path by playing with airsoft guns. While their worries are understandable, their concerns are misguided. After all, if a 12-year-old is mature enough to handle a real rifle, where's the harm in allowing them an innocent airsoft weapon? In fact, airsoft guns are actually beneficial for the following four reasons.
1. Playing with Airsoft Guns is a Great Outdoor Exercise
Our children tend to spend less and less time outside, and they lose the connection with the beautiful things God created for us. Between the new technologies and school, many children seem to forget how the woods look like.
As an airsoft player, your kid will be more motivated to go outside and play. Even more, in an organized game, the action is usually happening in a wooded area. Of course, the action can happen inside as well but in any case, the kids will get some physical exercise as airsoft requires players to move in order to find targets or to hide.
Playing with airsoft guns are also a great way to develop endurance – usually most beginners get tired after 4 or 5 hours, but in time, they manage to stay up to 6 or 8 hours on the field without getting extenuated. This ability can be later used in other sports that require increased endurance such as running.
2. The Weapons are Quite Realistic
Most high-quality airsoft weapons are very realistic, imitating the looks and feels of a real gun. On Goog Gun's best list, you'll find many rifles which are replicas of some great weapons. This is a great way for our children to learn how to work with various guns and how to maneuver them properly.
Airsoft guns are also a way to improve accuracy and aim, since they have realistic sights. While the BB pellet is not the same as a bullet and the recoil is softer, an airsoft rifle will help a beginner understand the inner workings of a gun. Even military and police forces use these airsoft guns for training.
3. Playing with Airsoft Guns Build Friendships
Airsoft is the go-to game for team building activities organized by large corporations, because it teaches participants how to work as a team.
Each team member has a specific role and they must learn how to communicate with each other in an effective manner. So, by bringing structure into the game, the organizers manage to create a cohesive team that will easily learn how to work as one.
It's a great way to socialize outside phones and social media.
4. Playing with Airsoft Guns Build Hand-to-Eye Coordination
Growing up is not easy, and many kids have minor problems regarding space orientation and coordination. It's good if we help them overcome this normal developmental phase with a fun and interesting activity. Since kids must focus on controlling their body movements and staying covered at the same time, they learn a lot more than just hand-to-eye coordination.
In other words, Christian kids shouldn't be forbidden to play with airsoft guns – besides being a fun game, it has many benefits in the real world.
Vicki Clain loves the outdoors and likes to spend her time geeking out on new tech gadgets. Whenever she can, she enjoys camping with her family and friends.
Image Credit: U.S. Army photo by Sgt. Mark Miranda