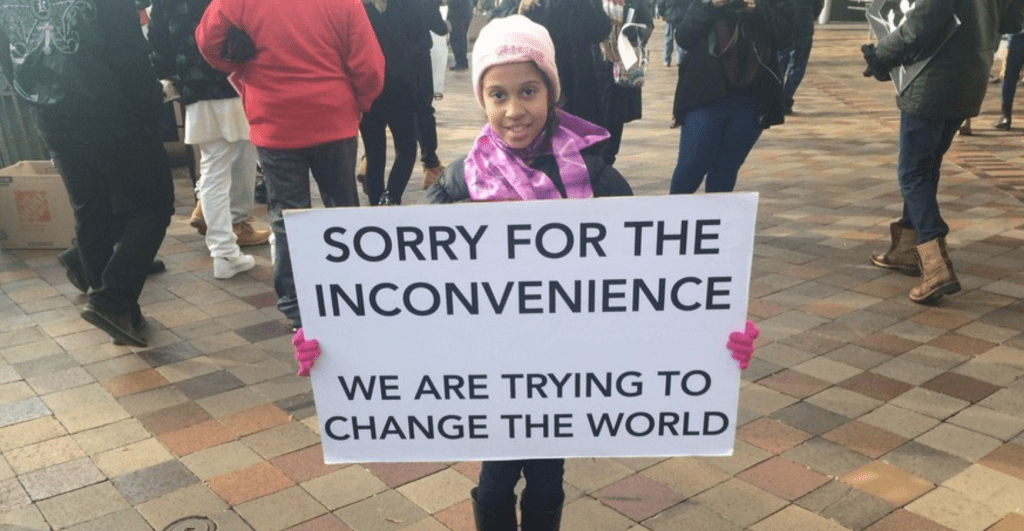 In this post, I interviewed Darcy Wiley, who wrote The Yes Effect: Accepting God's Invitation to Transform the World Around You with Luis Bush who has spent his life traveling the globe to work alongside individuals and organizations whose acts of love and justice are changing the scenes in front of them. Luis started the 10/40 Window Movement, highlighting the latitudes on the globe where large, dense populations suffered severe poverty and limited access to the message of Jesus.
How do we mobilize when we're faced with devastating natural disasters like the recent hurricanes? What do we do when we're faced with the ugliness of the human condition in violent demonstrations or attacks? What do we do about the poverty in our town? What do we do about the foster system? What about the refugee crisis? There are so many problems in the world. We need hope. We need ideas. This book gives us both.
PATHEOS: With all the bad things going on in the world, some people simply stop responding to suffering. What do you think is keeping us from responding and why should we fight that urge?
When we stop responding to instances of suffering in our communities or in other places around the globe, not only does that particular situation of suffering go on longer than it should, the lack of response also creates a less visible kind of suffering within ourselves. Proverbs 11:25 tells us, "A generous person will prosper; whoever refreshes others will be refreshed." If we are feeling sluggish in our faith, maybe it's because we're not refreshing others.
The busyness of home, school, work, church, social media, the mini-traumas of being exposed to so much need yet not thinking we have what it takes to make a difference, all of these things can make us want to throw our hands up. The real answer, though, is in picking one or two situations and tuning in for an extended period of time, submitting to discomfort, growing in empathy, and feeling love and urgency that lead us to act.
PATHEOS: Is it actually possible to make a dent in the world's problems?
In a word, yes. That's what this book is all about. Chapter after chapter, we share stories of real people who chose to listen to the call of God rather than the voice of the naysayers. Those who say yes to God's invitations get to see the amazing transformation that follows.
Toward the end of The Yes Effect, we share the story of a group of South Korean peasants who turned a wasteland into a viable farming community and changed the trajectory of their whole nation. In recent years, they've been recognized by the United Nations and have begun to train people from other nations. So, the chain reaction has spread even beyond their borders. Alone, we may be less likely to make a dent in the world's problems, but as we become the most vibrant versions of ourselves and follow God's leading toward others who have the same calling, we can multiply our efforts in teamwork and see lasting change.
It's best to start in your own little spot on the map (your neighborhood, gym, class, or workplace) so you can experience the impact of your presence more directly. But other areas of the world can benefit from our kindness too. If you're feeling overwhelmed by all the things you could or should be doing, just zero in on one way to use your gifting in your home community and one way to bless an effort in another part of the world.
I like picking a way that allows me to be as personally involved as possible, even if from afar, like sending letters with a friend who travels to a school I support in Nepal through ServLife. I get letters back and have an ongoing connection there. In my comings and goings in everyday life, I enjoy welcoming newcomers, whether a new student in my child's class, a new family in the neighborhood, or a refugee in the area. Focus your attention on one thing near and one thing far for a period of time and see how it makes a difference in your personal development and the development of the community.
PATHEOS: What is the best way to serve the poor? Charity donations? Adoption? Giving money at the grocery store check out?
Sharing our resources is vital in helping the poor, but the best way to do any kind of ministry or development work is to do it walking alongside the people you hope to serve. In the book, we feature a middle class tax attorney from the Philippines who makes himself at home in the Manila slums, plants churches, and empowers the poor to find a sustainable way of life. He believes that if more middle class Christians would actually see the poor, they would be compelled to do something.
The people we want to help are often already working to address their own challenges and are simply in need of a teammate whose gifting, experience, skills, and resources complement theirs. It's always a more effective approach to go in looking at people's assets, those things people already have and are already doing. Then we can come in to supplement instead of trying to take on the role of supervisor or savior. What we want to see are active participants on both sides, everyone feeling confident in giving and receiving. The most effective transformations come through mutual relationships rather than a top-down approach.
PATHEOS: What is "The Yes Effect" and how can it transform communities?
The Yes Effect is a process of transformation that starts in an individual or small circle of friends and sparks chain reactions in the surrounding community. God gives us opportunities to activate our faith in our own little spots on the map. In this book, we look at a series of invitations to engage with God and the world around us. We build on the work of past generations, look at the needs in front of us, take our hope and despair to God, and come away with a fresh energy for tending to the people and issues in our circle of influence. Our individual responses to each of God's invitations will determine how much of God's transforming work we will get to witness.
PATHEOS: When I think of evangelism, I think of people with a special skill set and great rhetorical skills. Shouldn't I just leave it to the professionals?
When my husband and I prepared to do the interviews for this book, we read the bio of each person on our list. There was a South Korean pastor who has organized huge soccer stadium events to minister to children in South America. There was a Chinese couple who courageously started a house church above ground. There was a priest from Cairo who led a public outdoor worship service in the middle of the Arab Spring crisis, knowing there could be snipers or bombers lurking in the shadows. There was a group of teachers and administrators from Manila who have pioneered churches and schools in the slums.
I was surprised to sit down with these "powerhouse" believers and discover how gentle and quiet they were. For some of them, I had to turn up the volume to the highest level on my recording equipment yet still had trouble hearing their soft-spoken voices as I played back their words. We do not have to be eloquent, outgoing, or loud to make an impact. And we don't have to have the title of pastor or priest in front of our names to make us eligible for sharing the good news of Jesus.
Evangelism is simply being sensitive to a person's openness, sharing what God has done in our own lives through the power of Jesus' death and resurrection still at work in us today, and inviting our friend to get to know Jesus for themselves. Evangelism isn't about spouting off information; it's about introducing people to the Person of Jesus who has come that we might live life to the fullest (John 10:10).
PATHEOS: Sometimes it's hard to believe that individual people can change, let alone entire communities. Can you share an inspiring example of someone actually making a difference?
Ultimately, a person's transformation story depends on whether or not he or she will accept God's offer and allow Him to change things from the inside out. In every story in The Yes Effect, the individual's transformation began at the end of human answers, when he or she saw that there was nowhere else to turn. In Ukraine, one man, a depressive drug addict, went to the doctor to get help for an illness and found out he had much more than the common cold. He had HIV. The diagnosis felt like a death sentence, but in his despair, he dragged himself to the steps of a rehab facility connected with a church. There, as he read the Bible and learned how to tune in to God in prayer, he gained new hope for his life.
Soon, he fell in love. The two stepped forward in faith, trusting that the Lord would be enough for them, even though the husband's HIV diagnosis meant they were unwelcome in many places. In an especially difficult time, the wife had a crazy idea. Their nation already defined orphans and adopted children as second-class citizens. Their nation considered her husband a second-class citizen, too. So why not go with it? Why not adopt an orphan with the same HIV-diagnosis, the most stigmatized of all?
You'll find the rest of the awe-inspiring details in The Yes Effect
but to make a long story short, God used this family and a small group of committed friends to break the hard heart of the nation. With adoptive families, churches, and government officials now working in unity, Ukraine is leaving behind former prejudices and embracing the cause of the orphan. The movement that began there, Ukraine without Orphans, has now multiplied to other places on the globe in a movement called World without Orphans. God has used this small circle of change-makers in Ukraine to prompt a national movement and a worldwide anthem which treats adoption as an honor. What's so encouraging is that when we face seemingly impossible odds and take our feelings of overwhelm to the Lord in devoted prayer, we can experience the same kinds of breakthroughs as our friends in The Yes Effect.
Buy Your Copy Below: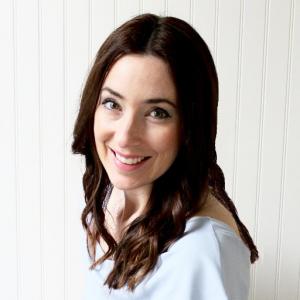 Darcy Wiley is co-writer of the book The Yes Effect: Accepting God's Invitation to Transform the World Around You in partnership with Luis Bush, the missions strategist who originated the 10/40 Window Movement. As a youth, she traveled to observe movements of God and serve on mission in various regions of the world. Now, her primary mission is to raise her kids to be curious and compassionate citizens of the world. Her writing casts light on beauty and brokenness, and helps readers cultivate deep, vibrant relationships with God and others. Connect with her on Instagram or at DarcyWiley.com.
Image Credit: Daily Kos