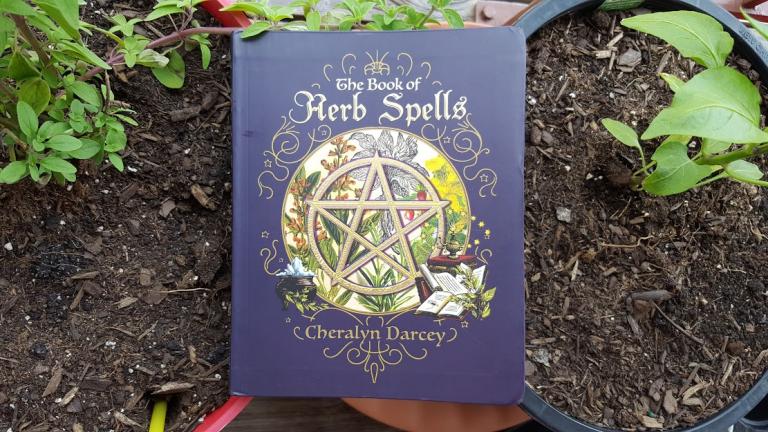 Plants are my 'thing'. Everyone has something they feel especially connected with or interested in; plants and the land they grow on are mine. So when I was sent Cheralyn Darcey's The Book of Herb Spells to review, I was thrilled!
The book starts out with some explanations. How to use the book, what is a spell, how to create your own, etc. There's also a helpful correspondence list of crystals and colors. Then Cheralyn gets down to the brass tacks; sixty interesting spells focused on herbal ingredients.
Each spell has a list of ingredients, suggestions for timing, and instructions for carrying out your spellwork. Each page also has fascinating little facts about the main herbal ingredient too, which I love. Many spells also have suggestions for alternate ingredients, helpful if you're unable to source something in particular.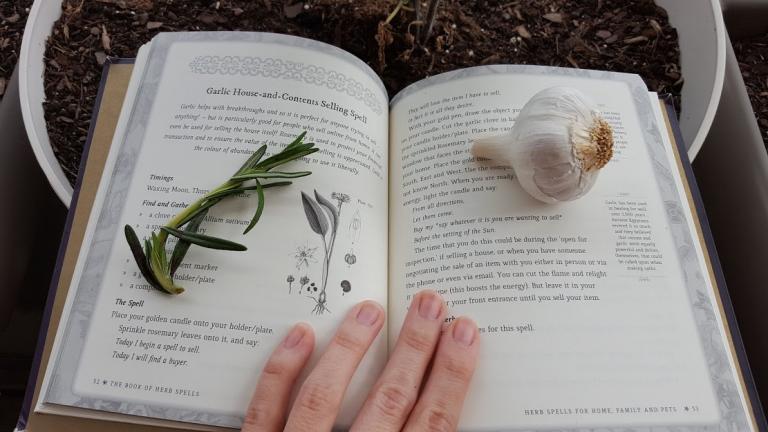 Thankfully, the vast majority of the herbs mentioned in this book are relatively easy to find. This makes gathering ingredients an easier task than many plant magic guides, with their long lists of obscure plants. At the end of the book, there's blank templates for writing in six of your own herbal spells.
Some of my favorite spells are the Thyme New-Place spell and the Ginger and Peppermint Creativity-Boost spell. The first makes an oil that can be worn or used on an object, which of course smells delightful. The second creates a sort of smelling salt that is meant to aid writer or artist's block!
I chose the Garlic House-and-Contents Selling spell to try out. I'm trying to sell a large instrument that's difficult to move, so I'm not getting a lot of interest. Hopefully this spell will help out a bit! The instructions were easy to follow, and the materials were mostly things I had lying around. It did call for four gold coins, which I had to improvise with some coins from my daughter's toy treasure.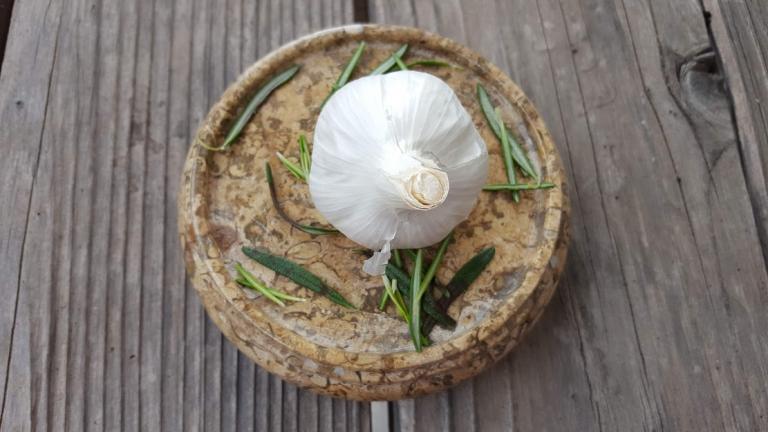 I drew my instrument on the side of a white candle, sprinkled rosemary around it, and rubbed the garlic clove on it. I placed gold coins around the candle in the four directions and set it in the window as the spell directed. We'll see what comes from it!
Overall, this is a well-written book with some good ideas. Personally, I prefer to craft my own spells, so my go-to books tend to be lists of correspondences and uses of plants. But reading someone else's creations always gives me new ideas and creative energy!
Disclaimer: I was given this book at no cost in exchange for my review, but my thoughts on it are my own