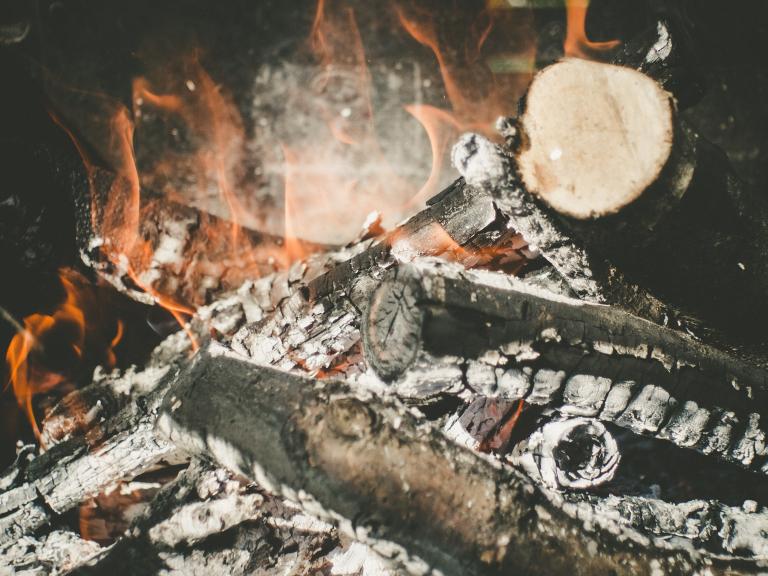 Ashes, ashes.
What comes to mind when you think of ashes? Wispy, feather-like leftovers from the unwanted offerings of a tragedy? Or, maybe what comes to mind is the absolute end of a thing from which you've desperately ached for freedom, and eager, amber flames finally loosen the ropes of its grasp.
Ashes are evidence of fire and fire devastates. Its hungry belly never finds nourishment without the starvation of everything in its wake. Uncontrolled, its boundaries are non-existent and disrespectful. But when adequately contained and skillfully wielded, it promotes growth far surpassing its charred remains and produces beauty only attainable through contact with extreme heat.
This process is aggressive. Especially when you are in the crucible. Often the cloudy darkness that accompanies the fire arrests your lungs and eyes and nose and just like the barren evidence of the places it has been you feel empty, wondering if your soul will ever find the light. The smoke is just as painful as the burn, and it all seems so empty when you realize the fire has finally gone out.
But friend, that's not the end. It's just the beginning. No longer the fallow ground where bitterness, comparison, fear, and doubt grew sickly, yet persistent roots, only beauty-full ashes remain. They blanket the rich, fertile ground where the seeds of truth, purpose, love, and belonging await. The fire achieved its ultimate goal and exposed the value beneath the dross, you. Believe that.