This is Day 3 of Hindtrospectives' #MyMosqueMyStory series for Ramadan 2015
By Saaema Alavi
As Salaam'Alaykum [peace be upon you] & Ramaḍhān Kareem,
Last year I began taking my father to tarāwēeḥ prayers hosted by MECCA Masjid. During the weekday nights tarāwēeḥ took place at Ashton Place Banquet facility located in Willowbrook, IL. The same holds true once again this Ramaḍhān and tonight marked our 3rd tarāwēeḥ prayer in this blessed month.
Aside from the architectural elements contributing to beauty of the environment including lighting & decor; the openness, visibility & acoustics to hear & see the Imām is one of my most favorite aspects of worshiping in that space.
Women pray behind the men, but in this case free of partitions or barriers. A huge benefit of performing ṣalāt in such a way allows mothers to view their sons praying in front of them. Al-ḥamdu lillāh this year my 11 year old son has been accompanying my father [his Nanna] to tarāwēeḥ. Another aspect at Ashton Place for tarāwēeḥ is a separate room with babysitters provided – allocated for children under 5 years of age. Thus allowing for a very peaceful ambiance to concentrate / worship / pray & reflect.
I cannot express the joy of being able to worship under the same floor / space & level with other members of my family without any obstruction or architectural barriers in the way. Ashton Place & tarāwēeḥ always brings me much peace, comfort, connection & a feeling of abundant barak'âh in the air. You cannot help but get a sense or taste the sweetness of what Ramaḍhān is all about.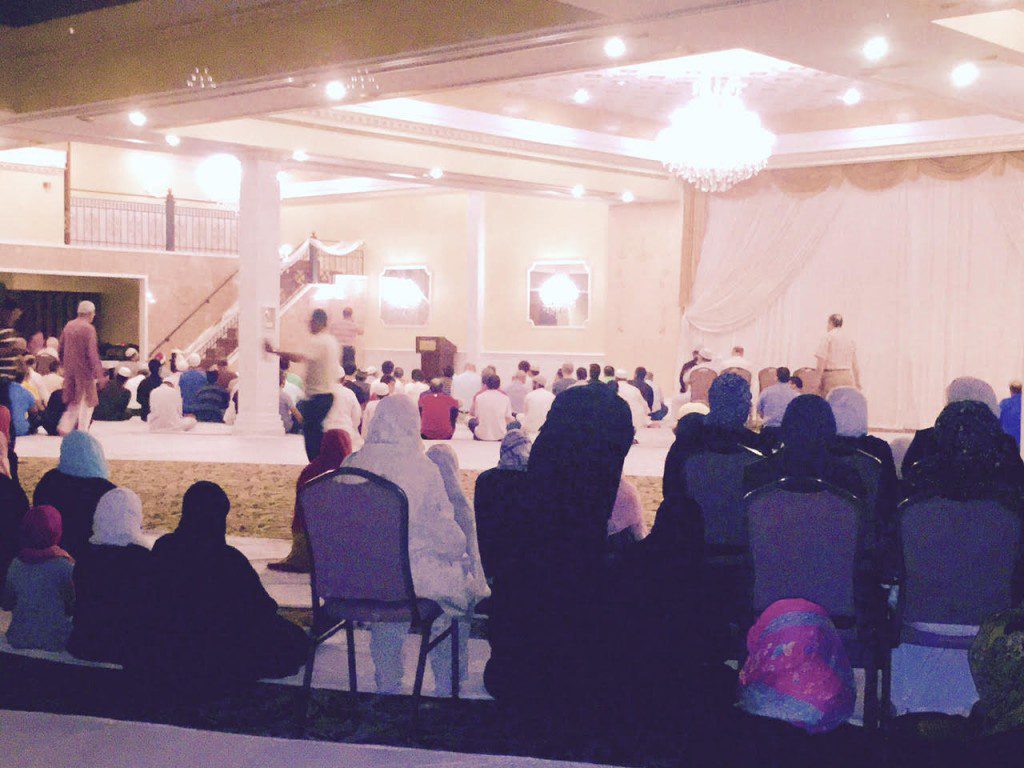 May the Nūr of this Blessed month Illuminate your Heart, Enrich your Mind & Purify your Soul. May the spaces you worship in bring you the spirit of this month, bring you closer to your Lord, Increase your Deen, Sustenance & Enlighten your Journey forward. May all your Ibad'āh be Accepted in shaa'Allâh. Ramaḍhān Kareem!!! ~ Aameen
Saaema Alavi AIA, EDAC, LEED AP BD+C, NCARB is an architect and healthcare consultant living in suburban Chicago, IL.