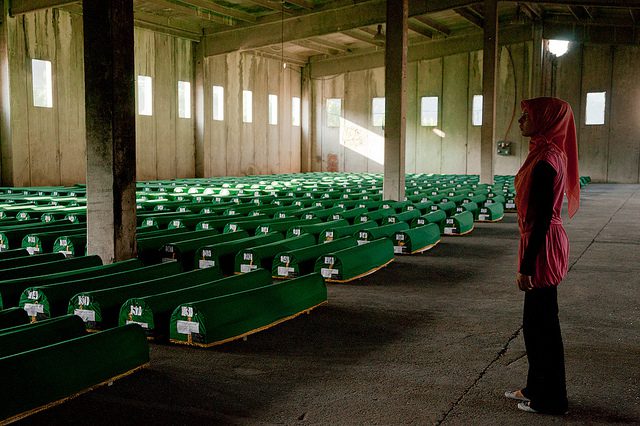 This is Day 24 of Hindtrospectives' #MyMosqueMyStory series for Ramadan 2015
By Arnesa Buljusmic-Kustura
In the winter of 1995, I had completed my very first month of fasting. An experience which – considered by many Muslim children to be a rite of passage – was unforgettable for all the wrong reasons.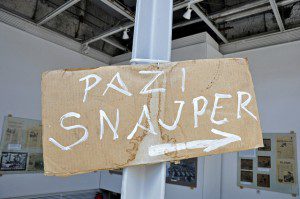 In 1995, the war in Bosnia had reached its peak. My very first Ramadan was spent under siege, hiding from the terrorizing sniper campaign which was occurring throughout the city of Sarajevo. My fasts were broken with whatever humanitarian aid food we had at the time and my prayers interrupted whenever the shelling would get just a little too close. Ramadan, which is supposed to be a month of peace, was just another month of terror to me.
That month, I prayed my first taraweeh in the cold basement of a building that before the war might have been a store. It was converted by the people in my neighborhood into a masjid for the month of Ramadan. The building was cold and damp and the people were crowded together for taraweeh and being the only child, I stood out like a sore thumb. My grandmother, who would bring me with her, would receive a scolding from the elders each night for bringing me during such a dangerous time.
But, I did not fear. I figured if I was to be killed it may as well be in a masjid. Besides, I found solace in the way the imam's prayers echoed throughout the building, growing louder with each word, almost fighting against the shelling. There was something peaceful in the imam's recitation of the
adhan
in the midst of the misery that was Sarajevo in 1995. It was during these nights in our little masjid that I found hope.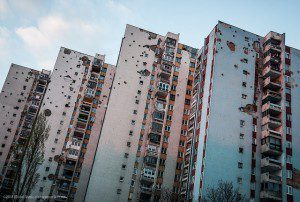 After every taraweeh, I would make a dua for the shelling and the snipers to stop. I would picture my life as it should have been for a child; carefree with chocolates, toys, and Disney movies and I would beg God to end our suffering. My little masjid became my sanctuary and every step I took towards it and away from the sound of shelling was a step towards sanity.
At the end of that year, following the Srebrenica genocide, the war ended and the masjid was returned to the store it once was. Two decades later, I find myself in a new country and in a much nicer masjid, one filled with warmth, friendly faces, and fellow survivors of war and genocide. Yet, this July 11 the warmth in my masjid will be replaced with grief, pain, and fear as I, and members of the Bosnian community, commemorate 20 years since the Srebrenica genocide and reflect upon the tragedy that brought us to America.
And I can't help but wonder if, this Saturday, my new masjid will feel just as cold as the one in 1995.
Arnesa Buljusmic-Kustura is a Bosniak Muslim who grew up in Sarajevo, Bosnia and Herzegovina during the 1992-1995 war and genocide. In the mid 2000s she moved to the United States to pursue her education. Currently she is working on her Master's of Counseling, improving her writing, fighting against genocide denial and for human rights. For more information about the war and the Bosnian genocide, follow her on twitter at @Rrrrnessa.