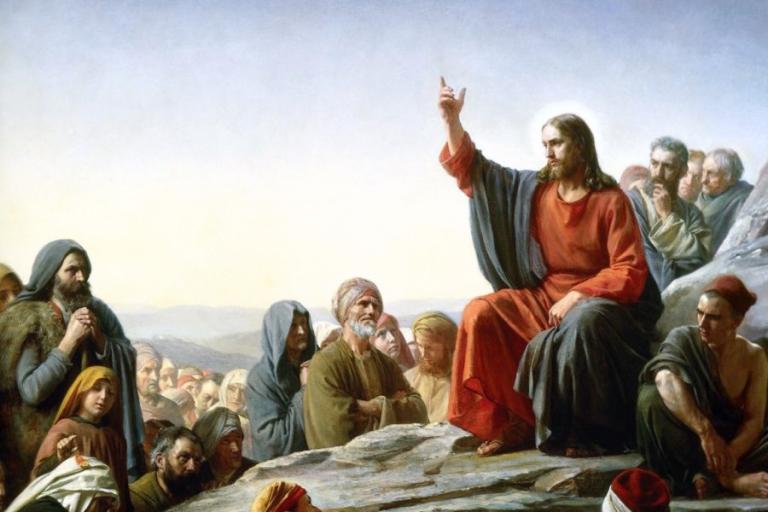 From some older Facebook posts of mine that keep popping back up and making the rounds:
Jesus taught them, saying, "You have heard that it was said, 'You shall love your neighbor and hate your enemy.' But I tell you:

Love your enemies… by drowning them, along with their families (Genesis 6:7).

Bless those who curse you… by capturing their women and forcing them to become your wives (Deuteronomy 21:10–14).

Do good to those who hate you… by killing them all, man, woman, and child (1 Samuel 15:3).

And pray for those who mistreat you and persecute you… that their little children may be smashed against a rock (Psalm 137:9).

Then you may be children of your Father who is in heaven."

[I hope you can sense a problem here. Yet if all texts of scripture are inerrant and of equal authority, then this is how we are forced to read Jesus' Sermon on the Mount.]
And:
Bibliolatry: When on the altar of the Bible we sacrifice the character of God.