I hope, if you've happened onto this video episode of I Believe, you'll stay and watch.
It's ironic. In the West, we've come to trample on the sacred and mix it with what is profane. We dilute and debunk God and Jesus on screen, in academia at large, in the media at large. In the East, people are seeking what we're throwing away, diluting, denigrating–the divinity of Christ and the reality of a Heavenly Father. I tossed faith aside myself–ignored it mostly- for years. This is my story of coming to faith in God, part 2.
You can view the video here, or read through this intro and do the same… I'd love to hear from you. Please find the actual I Believe: Karen's Story, Coming to Know God, Part 2 transcript here.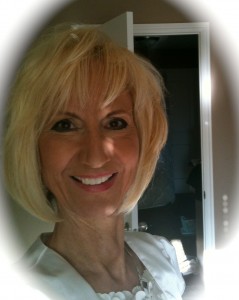 I was myself Catholic, then agnostic, then became a full believer and imperfect but genuine follower of Jesus Christ and the fullness of His gospel. If you've bumbled onto this cast, this is video 2 of a 4-part story about my spiritual journey to faith. It takes God to open our spiritual eyes, but He can and will for those honestly seeking, even honestly skeptical who ask Him if He lives, if He is real, and then seek to know His character and His plan.
Ardent atheists, doubters, spiritual fence-straddlers, uncertain seekers, I hope you'll stay with me. I would love to know you and engage with you. The daughter of Bertrand Russell in her memoir about her father, wrote something that I think speaks to all who hide from God for one reason or another:
I would have liked to convince my father that I found what he was looking for, the ineffable something he had been looking for all his life. I would have liked to persuade him that the search for God does not have to be in vain. But it was hopeless. He had known too many … bleak moralists who sucked the joy from life; he would never have been able to see the truth they were hiding…. I believe myself that his whole life was a search for God…. Somewhere, at the back of my father's mind, at the bottom of his heart, in the depths of his soul, there was an empty space that had once been filled by God, and he never found anything else to put in it….
If you've turned away because Christians weren't acting like Christians, or because you never really gained your own witness of God and Jesus Christ, or because you've bought into the lie that truth is all relative anyway, I urge you, and pray that you will reconsider, and at least listen to my story. I've been there. I've changed–been changed by Christ. It's worth finding the answers for yourself.
I hope you'll join me now for this episode of I Believe Podcast: Expressions of Faith: Karen's Story, Coming to Know God, Part 2. You can reach me at karen@ibelievepodcast.com.
Bible Verse: "Know ye that the LORD he is God: it is he that hath made us, and not we ourselves; we are his people, and the sheep of his pasture" (Old Testament: Psalm 100:3).
Faith Quote: "There is no clearer demonstration of this unrelenting hunger [for the transcendent] than the experiences of Russia and China as each has in its own way tried to exterminate the idea of God, only to realize that He rises up to outlive His pallbearers" (Ravi Zacharias, Can Man Live Without God?).
Find us on:                                                                               Or call: 185KNOWGOD1
Twitter Facebook Google+ YouTube Subscribe on Itunes ibelievepodcast.com