Special guest Darla Isackson, Author of Finding Hope While Grieving Suicide
Losing a loved one to suicide can be overwhelming and heartbreaking. Special guest Darla Isackson talks about her own experience, and offers valuable advice for those grieving suicide. She discusses grief and its importance, as well as the truths she discovered about life after death and the gospel of Jesus Christ as she grieved her son's suicide.
If you or someone you know is struggling with suicidal thoughts or feelings, please call the National Suicide Prevention Lifeline to talk with an experienced counselor. They are available 24/7 to talk with you in confidence at 1-800-273-TALK.
To view the complete interview with Darla, please click here.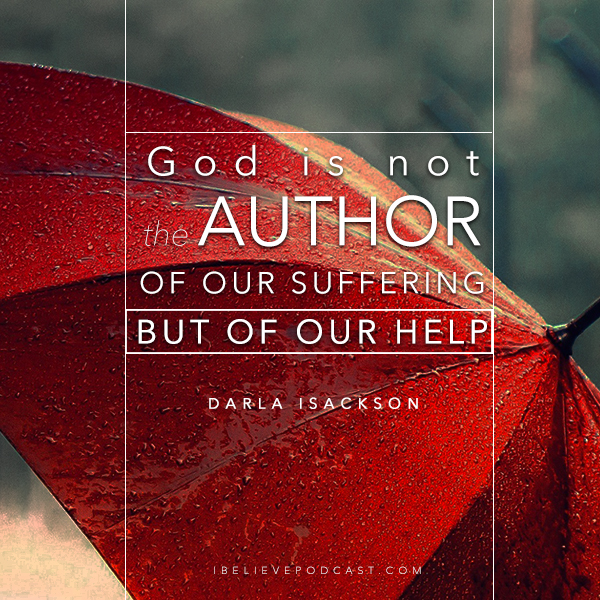 Scripture: For Christ also hath once suffered for sins, the just for the unjust, that he might bring us to God, being put to death in the flesh, but quickened by the Spirit: By which he also went and preached unto the spirits in prison; Which sometime were disobedient, when once the longsuffering of God waited in the days of Noah. (1 Peter 3:18-20).
Faith quote: "At this point in the act of dying, I had what I call the answer to a question I had never verbalized to anyone or even faced: "Is there really a God?" I can't describe it, but the totality and reality of the living God exploded within my being and He filled every atom of my body with His glory." (Maurice Rawlins, M.D., Beyond Death's Door, 64).
"Strictly speaking, there is no death and there are no dead. When things die they do not cease to be; they merely cease to be in this world. Life goes on. Death is a transition." (Robert L. Millet, Life After Death).
Additional Episodes of I Believe Podcast:
What Happens to Those Who Die Without Knowing Christ?
Find us on: Or call: 185KNOWGOD1
Twitter Facebook Google+ YouTube Subscribe on Itunes ibelievepodcast.com