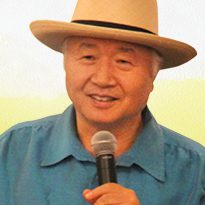 Ilchi Lee is an impassioned visionary, educator, and New York Times bestselling author; he has dedicated his life to helping people reach their full potential by better managing their energy and the power of the brain.
He has developed many successful mind-body training methods, including Body & Brain Yoga and Brain Education. His principles and methods have inspired millions of people around the world to live healthier and happier lives.
Ilchi Lee has penned thirty-nine books, including Living Tao: Timeless Principles for Everyday Enlightenment, and The Solar Body: The Secret to Natural Healing, and The Call of Sedona: Journey of the Heart.
Lee serves as the president of the University of Brain Education and the International Brain Education Association. For more information about Ilchi Lee and his work, visit ilchi.com