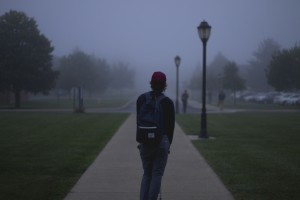 People can talk about education endlessly. This happens because we know that education may have a deep influence on the future of our kids. If we are also raised in a Catholic environment and we want our kids to be raised with Catholic values, this is adding another dimension to the same problem. Because education is a problem sometimes, more than a resource. This problem is important and relevant not only in Europe, where there are some cases of good educational practices, like for example in some north European countries (i.e., Finland); but it is of course important and relevant also in Asia, where missionaries have struggled to build institutions that were aimed to educate girls and boys within a Catholic framework. What has remained of that? Of course a very peculiar discussion would be the one referring to China. Given the current political situation we don't expect mainland China to have "Catholic schools" as there were (and many) in the past. In Hong Kong and Macau there are many of these schools, thanks to the efforts of many religious congregations during the centuries, such as the Canossians, Salesians, Jesuits and many others.
Many things may be said about the direction this schools are going. It would be not difficult to understand that they are also the product of a given society and that there are clear differences between the standard of education (at all levels, including university) between Hong Kong and Macau, the first being in one way more advanced in this field. Macau is a very difficult place to realize things that last. It is an extremely close society where an external European influence has clashed (but not mixed) with an impenetrable Chinese environment.
Because it is not easy to talk about education I wanted to talk with someone that is trying to experiment something new (but old, as we will see), someone who has started in UK a new educational experience grounded in a solid Catholic tradition, as the one represented by Blessed John Henry Cardinal Newman. Clare Hornsby is an art historian. Aside from her many achievements in the history of art she wanted to challenge the current situation of education in her country, United Kingdom. Because of this and with the help of other colleagues, she has started a new educational experience, Benedictus College, with the aim of educating students in the best of Catholic intellectual tradition combined together with history, arts, languages and so on.
Why you have become interested in Education?

My experience as an academic in the UK and Italy showed me that a broad approach is the only way to make a big difference to the minds of young people – escaping from narrow specialization. So I took my own work in the direction of cultural history and from there moved to the foundation of Benedictusbecause there was nothing like it available in the UK – no small independent liberal arts college and no college of any sort that offering one course centered on the Catholic intellectual and cultural tradition. I believe that education is the foundation of a healthy society and it is a lifelong enterprise; it goes far beyond things we might learn in order to start a career, succeed in business – it is our duty to support education in all its aspects.

What is the value of a Catholic Education?

That is a huge question to answer! For Catholics, this is the way that faith can be fully integrated into life and development. But all can participate in this; the cultural and intellectual heritage of the West through the classical and Christian traditions gives everyone who has an interest in the way that European civilisation has influenced the world full access to these traditions. A Catholic education is broad and deep, is meaningful because it is personal and yet also universal.

How did Benedictus College start?

We started life as a group of academics and Catholics based in London, concerned with two things – bringing Catholic liberal arts education into the spotlight and providing, in our summer School and public program activities as well as with our proposed degree course, a challenge to the status quo here in the UK. We founded a charitable trust which oversees our mission and guides our activities. We began with an exercise in raising awareness of the project and gathered a lot of support from academics around the country. Many of these people now teach for us on the Summer School, contribute to our program of Public lectures and talks and some of them form our Academic Team. This team was responsible for the creation of our unique course in the Liberal Arts. The course has been devised and written and at the moment we are putting the final touches to the first year of the course which will be offered as a stand alone course of three terms at Certificate level to students from the UK and internationally. We have ambitious plans that given the right support financially and otherwise, we can launch as the first liberal arts college in the Catholic tradition in the UK.

What are the pedagogical foundations of this college?

We believe in knowledge for the sake of itself and that each student needs to be involved in a close and personal learning environment. Benedictus offers students a tutorial experience and seminar discussion classes, combining the traditional teaching method of Oxbridge and the Socratic method and Great Books approach of some US liberal arts colleges. It is highly focused and participatory and makes learning more meaningful and personal. This is a response to the disenchantment of many students who feel disconnected from their studies on university courses which are mostly delivered in lectures or by online forums. We wanted Benedictus to be a cure for the malaise of uninspiring teaching and uninspired students.

"Authentic learning requires that the Arts and Sciences be recognized and read as parts of one coherent whole." What do you mean by this?

Because knowledge, like Truth, is a unity, a coherent whole; it is to the detriment of education that there has developed an artificial separation in the disciplines which always used to be studied together. Respecting this unity leads to a meaningful interdisciplinary exchange and enables students to grow and learn widely and deeply. Too much damage has been done to the principle of education – which is to draw forth from each person their particular gifts and talents and to develop them – by the "ends-related" concentration in curricula and courses at university level. Academics themselves also suffer from too narrow a remit for their own research. We should not be afraid of making connections outside our own areas of study – this is what 'real' education is, or can be.

In which way has Blessed John Henry Cardinal Newman influenced you?

His spirit as expressed in the essay The Idea of a University was very influential on our foundation – the integration of knowledge, the formation of a community of learning, the place of theology within the university. These are some of the aspects that inspired us; obviously he was working within a specific tradition (he wanted to create an Oxford style college for young men all living together in Catholic community) yet many of his ideas are also applicable in the contemporary context. Personally I am inspired by his perseverance in the face of so many difficulties in the founding of his college; the fact that it did not last is not his fault; the enduring legacy is the theory behind his project that influences educators across the divide between Christian and secular.

What are other influences on your project?

We are concerned that in Britain there is not enough choice in the higher education market – we are influenced by the example of some of the small Catholic and Christian liberal arts colleges that give a valuable education to many young people in the United States.

Your field of studies is Art History. How important is Art in the development of a student?

Art is essential – it is a text and it is a reflection both of the historical period in which is was made and of the creative mind of the artist as she or he struggles with the big questions of life. Christian art has a special place as a way of learning about the Faith, but all art and architecture has a direct insight into key aspects of the human drama. Looking at art should not be related to a role as a pastime; in the Benedictus Summer School course and across our whole curriculum, the study of art has an equal place with that of texts.

What are your hopes for education in the UK?

We hope that with Benedictus we can contribute to a renewal of real education in Britain; making available the liberal arts in the classical and Christian intellectual tradition would go a long way to help build a better educational environment for the future. Please see our website for details of our activities www.benedictus.org.uk.
(From O Clarim)