Hollywood and film enthusiasts alike anticipate the Academy Awards every year at this time. So I decided to create my own secret awards — the best of the Patheos "In Christ" blog posts for 2022. There are a total of 13 categories this year. Without further delay, here they are: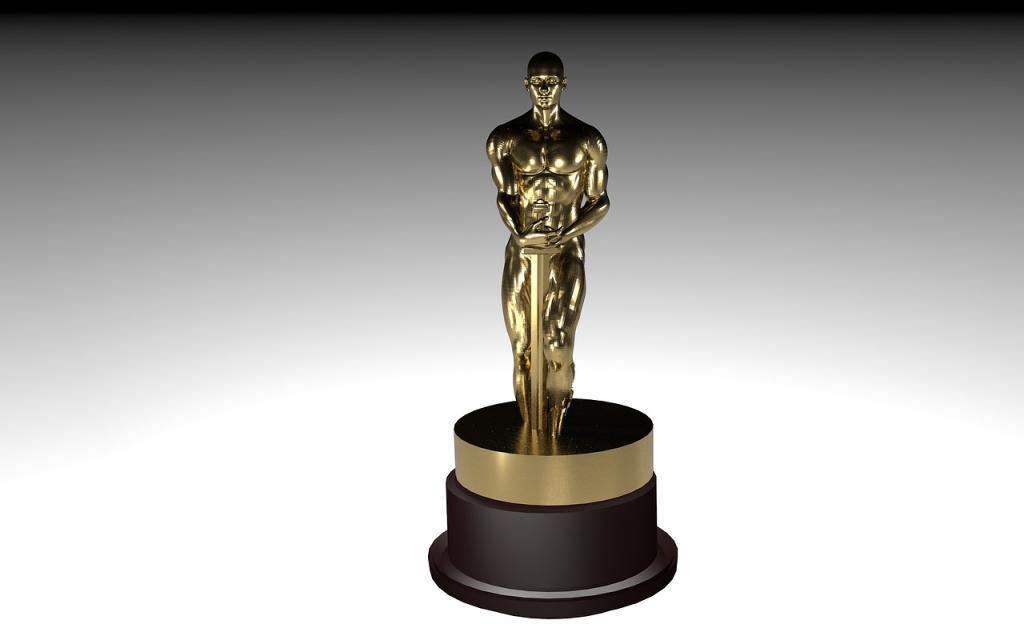 Best Short Documentary
In film documentaries, directors often interview various experts in their given fields. I decided to use my own interviews for this category. In 2022, I enjoyed wonderful discussions with Stephen Westerholm, Daniel Cole, and Craig Keener on their latest books. I also did a tribute to the late E. P. Sanders. But one interview in particular went so long that I decided to cut it into three parts—"short documentaries," if you will. The winner of the Short Documentary award goes to Matthew Novenson for his book, Paul Then and Now! Click on the links to see them:
Part 1: Paul, Then and Now (Review)
Part 2: Paul is Weird (Interview pt. 1)
Part 3: Did Paul the Apostle believe that other gods exist? (Interview pt. 2)
Best Supporting Actress
Last year on I wrote a trilogy of posts on women in Romans 16, including Phoebe, Priscilla, and Junia. The winner of this award goes to:
Junia: A Woman Apostle in the Bible
Best Sound Editing
I included a link to a clip of Sean Feuch's "Let Us Worship" in one of my posts last year. Feuch's worship is amazing, and the little clip gives you a feel of being present at his concerts. That link happens to be about the very relevant topic of revival, which I had hoped and prayed would come. It has finally arrived this year with Asbury revival! For the post anticipating this, here is the link:
Revival and Worship Today: Lessons from the Great Awakening
Best Assistant Director
I decided to use this category of "director" for articles that give direction when it comes to selecting a good commentary. Due to this post being my last one for 2022, its viewing potential remains to be seen. The award goes to:
Top 10 Commentaries on 1 Corinthians
Best Director
This one actually comes as a surprise to me, since Bible readers and scholars alike do not normally consider 2 Corinthians to be their favorite letter of Paul's. But this post actually made the top five of my most often viewed posts from last year. The award goes to:
Top 10 Commentaries on 2 Corinthians
Best Comedy Picture
This blog post has recently made a comeback this year, thanks to Asbury Revival. I nominate it for the best comedy due to the actual picture of the yawning woman. This post has very relevant and important message. The award goes to:
How to Experience Spiritual Renewal: 10 Ways
Best Dramatic Picture 
This post deserves mention because of the high amount of public views it received. People always seem to be fascinated with the topic of angels. I wrote this one for the national "Be an Angel" day (Aug 22, 2022), in which we are challenged to help out others. The award goes to:
Best Original Song
I start the new year with this piece, prompted by seeing the rock group Journey performing their famous hit, "Don't Stop Believing" at a New Year's televised party. The subject has to do with having faith, which I felt was appropriate for the uncertainties we faced going into the New Year of 2022.  This award goes to:
 Don't Stop Believing: Faith for the New Year
The follow-up post on In God We Trust: Roman Fides and Christian Faith should also be read with this one.
Best Actress Award
In terms of public views, this post won over the Junia post (see "Best Supporting Actress" above) for the most frequently visited of my trilogy on women in Romans 16. It covers Phoebe, the woman who likely carried and read Paul's most famous letter, Romans, to the Roman believers:
Phoebe: A Woman Leader in the Bible
Best Actor Award
The top male performer had to be the Apostle Paul, whose letters I often write about. One article in particular became the third most frequently visited post for me last year. The subject covers the timeless question about Paul's "thorn in the flesh" from 2 Corinthians 12:1–10:
What was Paul's Thorn in the Flesh?
Best Documentary Award
The runner-up for the most frequently viewed post last year is an interview that I conducted with Craig S. Keener, on his recent book, Miracles Today. In this book, Keener documents modern-day miracles, a book that is very inspiring and timely, more so this year given the outpouring of God's Spirit on Generation Z that we have recently seen at Asbury. The award goes to:
Do Miracles Still Happen? 7 Questions and Answers on Miracles
Best Post of the Year: The "Critic's" Choice Award
I'm the critic is this case, and over all this is my favorite article of the year. It has an adorable opening picture, very readable, scholarly, and it also received a high number of views. The best post of the year goes to:
"Is There Really Good News in the Bible? What is it?"
Best Post of the Year: The "People's" Choice Award
This award goes to the article that received the most views among my 2022 entries—the fans' favorite. It is indeed a very readable and fascinating post. In it, I was able to discuss Bible translations and share some of my expertise as a person who has worked on Bible versions and study Bibles. The "People's" Choice Award for the best post goes to:
 "Which Bible Do Evangelicals Use?"
Up next: the best posts during the Covid years…