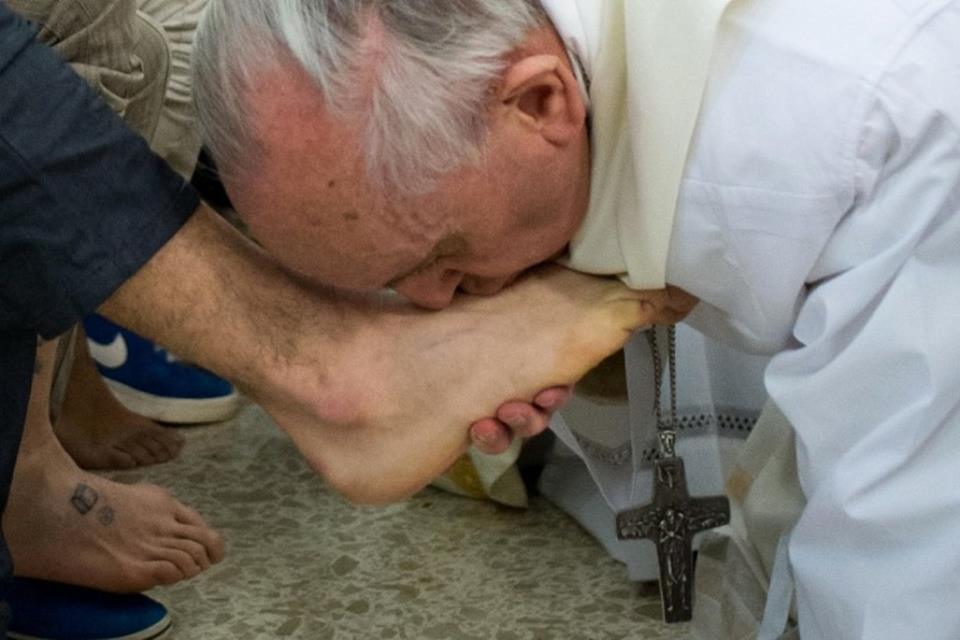 God of Abraham, God of Isaac, God of Jacob
God of Fire
You who are the first, You became the last
You who are everything, You became nothing
Gratuitously, just for love, because You are love
You kissed the feet of those who would abandon you
You blessed your muderers–yes, that's me
You want to join us and enter us and be part of us
As humble bread and wine
This is Your throne, Your scepter, Your host:
Simple, humble love, longing for the beloved.
Let me fall silent and just contemplate now.
Let me long for You as You long for me.
Let me dwell in You as You dwell in me.
Let me embrace You, love You and cherish You.
Let me wipe my tears on Your feet.
I just want You.
P.S. I have an explainer on Holy Thursday up at The Week.