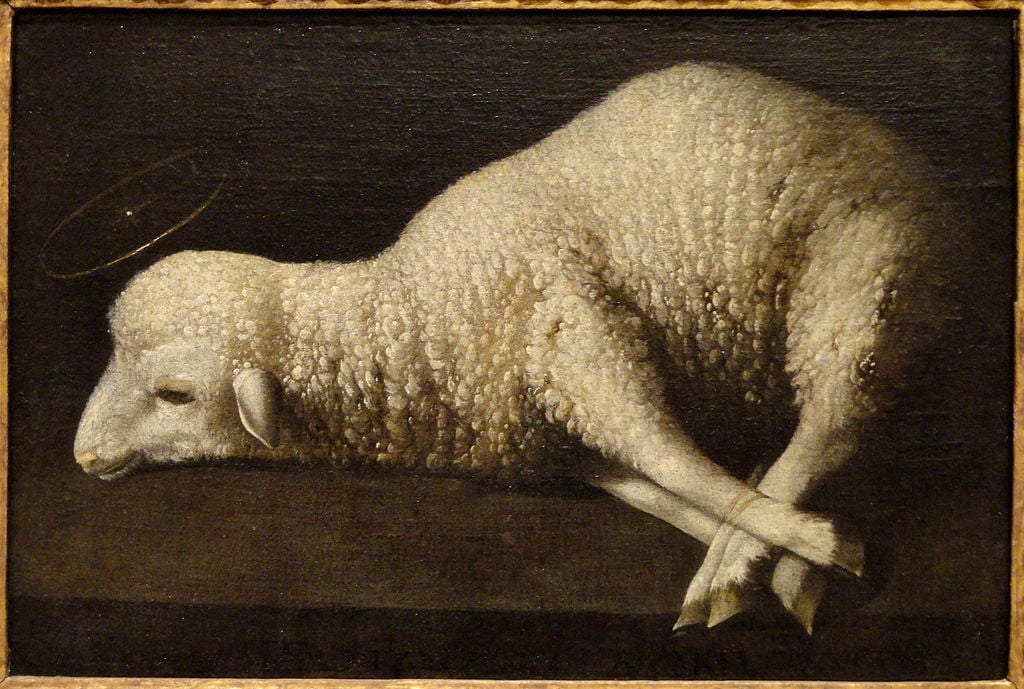 In Catholic moral theology, intrinsically disordered acts are acts that, by their very nature, are always opposed to the will of God. Among these is hitting children, or so I will argue here.
First, The Stubborn Facts (Natural Theology And Anthropology)
The stubborn fact of the matter is that it is not necessary to use spanking to discipline a child. Really that should be the end of the discussion, since I hope those Christians who believe spanking to be moral do so only because they think it is necessary.
But the point needs to be stated. Every day, all over the planet, millions of people discipline their children without resorting to spanking. There is simply no evidence that these children are more ill-behaved than children who are not disciplined by spanking (and ill-behavior is not a criterion in any case, more on which below). There are a million criteria that go into a child's behavior, starting with the child's own temperament, countless other behaviors from the parents, the child's environment and so on. There is, of course, plenty of evidence that it is harmful. You can doubt the evidence one way or another, but necessity is a high bar to clear, and the overwhelming truth is that it is not necessary. There are just too many non-violent alternatives, and the least we can say is that there is absolutely zero evidence that they are less effective.
More broadly, what is education? What is the goal of education, what is a human being, how does one discipline a person over whom one has authority?
Of first importance should be the idea that the goal of education should be the adult, not the child, meaning that the goal of education is to produce an adult with certain qualities. What are those qualities? I think that Catholic Tradition, rightly taking after the ancient wisdom of the Greeks, would summarize it to virtue. Putting aside the primordial question of faith, parents should seek to educate their children so that they grow into virtuous adults.
What is virtue? Virtue, quickly speaking, is a habit of mind and behavior which leads us to make the right moral choices in our lives (at least more often than not), within the context of self-mastery which is both the condition and the fruit of the exercise of the virtues. Within the context of faith and discipleship we are called to reap the fruit of the Spirit by the exercise of the theological and cardinal virtues.
Now, and this is key, one of the key principles of virtue is that it is self-directed. An action which is motivated by fear of punishment or promise of reward is not a moral, let alone a virtuous one. The life of virtue is not a life of fear of punishment, it is a life in which, like a tree grows and bears fruit, we grow in holiness (by the grace of the Spirit) and the motivation for this growth is our own desire to please God.
Let me go on. There are two ways–and what I am saying now is abundantly confirmed by psychology, adult and child psychology both–to elicit behavior from someone: intrinsic motivation and extrinsic motivation. Intrinsic motivation means I do something because I want to. Extrinsic motivation means I do something because of something extrinsic, typically a carrot or a stick.
To be virtuous (as opposed to just doing virtuous things), then, is to have an intrinsic motivation towards the good. This is the work of a lifetime. All of us are concupiscent as a result of the Fall. All of us have disordered desires. To practice virtue is not simply to abstain from acting on those desires, but to educate ourselves–again, throughout our lives–so that we are intrinsically motivated towards the good. This is wholly Christian. When Paul talks about the Christian life, he says nothing else. And it is the heart of Christian morality that it is not a self-interested quest to avoid Heaven or earn Hell, but rather a movement of love and worship from us children to the Father. So this distinction between intrinsic and extrinsic motivation is fundamentally important.
What, then, does this tell us about education?
Children come into this world with two things: (a) an absorbent mind, which captures everything and then imitates it; (b) an immense reservoir of intrinsic motivation. In the very early years, parents are the total center of the life of the child, and their greatest aspiration in life is to imitate them. Children do not learn to speak and walk because of any extrinsic motivation. They learn to speak and walk–enormously difficult undertakings–because they have a very great intrinsic motivation to imitate us.
The job of a parent, then, is to take this enormous capacity for imitation and this enormous intrinsic motivation, and then, with the respect due to any bearer of the divine image, who is an end in himself, to direct this intrinsic motivation towards the good, so that the child grows into a virtuous adult, i.e. someone who has an intrinsic motivation towards the good. The child's imitative powers are therefore the parent's greatest ally. My daughter typically says "please" and "thank you"; my wife and I have never instructed us to do so, but she hears us saying "please" and "thank you" without fail. Whenever my daughter gets to the playground, she starts by picking up loose trash and putting it in the garbage can; this is not something I've ever instructed her to do, it's just something she sees me do (and when I was doing it, I wasn't even trying to educate her, I was trying to educate myself!). The point is not to brag about how awesome my kid is, the point is that children have an absorbent, imitative mind, and that it is a very, very powerful thing. Of course, for the typical person, reminding themselves to always say "please" and "thank you" will be harder than correcting their own child; it puts the onus on the adult to improve, not the child; it reminds the adult that he is not perfect; this is hard. Remonstrance is easy.
Here is where I am getting at: the thing with intrinsic vs. extrinsic motivation is that intrinsic motivation is always better. Not just because it's moral, but because we do things better when we are intrinsically motivated to do them–we all have had at least one experience, most likely many, in our personal life that has shown us this. So we should always privilege intrinsic vs. extrinsic motivation. But here is the crucial reason why we should always privilege intrinsic vs. extrinsic: when you give people an extrinsic motivation you destroy their intrinsic motivation. The facts back me up on this 100%. Take a team in a company, where nobody has any incentive pay. Add incentives. Productivity will increase at first, and then plunge to below where it was as people become less motivated and/or game the system. So then you remove the incentives. The productivity goes even lower, because before the extrinsic motivation, people had intrinsic motivation, and now they don't even have that. You have simply ruined your company. Children come to school with a tremendous intrinsic motivation to learn, then school teaches them that the reason we should learn is extrinsic motivation (carrots and sticks; gold stars, detention, whatever), and their intrinsic motivation to learn is utterly destroyed. It's science (really!).
The facts are in, and extrinsic motivation just does not work. Period. And Christians should know that, since we know that is not how God made us. God made us to be free, that is to say to do what is right because of our own intrinsic motivation. God did not make us to be lab rats who get a shock when they do this and a piece of cheese when they do that. Why do we see extrinsic motivation everywhere? Because of original sin. Original sin is man who wants to play God. And because we are "scheming swindlers," in Kierkegaard's words, when we want to play God we have a disordered notion of what God is like. We think God is a galactic CEO, micromanaging everything–because that's what we would be like if we were God–instead of a God of Love. You, do this; you, do that. And because we want to play God, we de-humanize our fellow creatures made in the image of God, and treat them like lab rats who respond to crude stimuli, instead of actual real people with genuine wants and needs who need to be motivated to do the right thing–and who, if properly motivated, will surprise you with how great they are at it. Of course I am not a utopian. Yes, we do need rules, and punishments, and rewards. But much less than we usually think. Much, much less.
Gentle correction and reparation works better than spanking, because it creates intrinsic motivation.
But more fundamentally, spanking says to the child that he must do what is right because of extrinsic motivation. In other words, by its very nature, it destroys the seed of virtue. Right and wrong no longer become goods-in-themselves, but a system to be gamed for collecting reward and avoiding punishment. This is on top of the fact that, because children are so imitative, spanking encourages violence. Hannah Arendt distinguishes between power and authority: he who has power compels through force, whereas he who has authority compels through the willingness of he who is compelled; parents should seek to have authority, and as little power as necessary.
Now, do not misunderstand me: children should have rules, and those rules should be enforced. In between the authoritarian parent who seeks to control everything their child does, and the anything-goes parent, there is the parent who has simple authority, that is to say: very few rules, but have those rules uniformly, implacably, thoroughly enforced. (And a life of Catholicism should lead us to that, because it's impossible to be a micromanaging authoritarian parent if you have a whole brood of kids as opposed to one or two.) Absolutely children need structure, and boundaries, and rules. But they need those because they enable their flourishing, not because the rules are ends in themselves. And they are creatures made in the image and likeness of God, baptized as priest, king and prophet. In other words, they're just like us–the number one thing that adults forget when thinking about children.
Here is the point: if you parent towards virtue, it's not just that you will view spanking as unethical (though you should); it's that you will view it as necessary. You'll simply never have to do it. Because there are about a billion other tools to use–example, reparation, correction, positive reinforcement, negative reinforcement–and they all work better. Violence is always a failure. "Violence is the last refuge of the incompetent", Asimov wisely wrote. Violence is always a failure. Sometimes, in the broader life, this failure can be necessary, as in the case of self-defense or just war. But in the family it never has to be.
Who Is God? What Does He Want For Us? (Dogmatic Theology)
What do we Christians believe in? First, we believe the living God. Who is he? He is the Creator, and he is one God in three Persons: the Father, the Son and the Holy Spirit. God exists as three Persons who give themselves to each other in love.
In classical Christian theology, the family is an icon of the Trinity. Humanity, that is to say, man and woman, is the image of God–two persons, alike in dignity and nature yet different, giving themselves to each other in love, and out of this mutual self-giving springs forth life. God is a family.
In classical Christian theology, God wants, first, to be known to us. One of the most important ways in which he does this is through the institution of the family; through the institution of the family, mystagogically, we learn about God. This is what the life-giving one-flesh union is about.
What, then, could be more sacrilegious; what, then, could more besmirch this holy icon than introducing violence to the mutual self-giving in love of persons that the family is ordered towards?
If, as Christians, we believe that the family is more than a mere social unit, but that it is an icon of the Trinity; and if this doctrine ought to not just be a nice theoretical idea but a reality, and actually have consequences for how we live our lives, we should pose that question.
Now Let's Go To The Bible (Biblical Theology)
I have been told that Christians are allowed to spank their children because of the famous Proverb "spare the rod, spoil the child." What should we make of this?
We Christians know that we ought to be careful when discussing Old Testament rules. The law is not abrogated, but it is fulfilled in Jesus Christ. It has importance for us, but only through Christ. In fact, as Irenaeus writes and as apostolic Christian Tradition has held, referencing the slain lamb who opens the scrolls in Revelation, the Old Testament must not be merely read in the light of "the New" but more specifically, in the light of Christ crucified.
This is important, because what does the Cross mean if not the utter rejection of violence? We believe that in the Cross God's power is perfected and revealed: not a power of violence, not a power that brutalizes, but a power of humility and utter, total love.
Some Christians do not like this language, but it is absolutely clear, blindly so for he who has eyes to see. Kierkegaard has it right: "The matter is quite simple. The bible is very easy to understand. But we Christians are a bunch of scheming swindlers. We pretend to be unable to understand it because we know very well that the minute we understand, we are obliged to act accordingly. Take any words in the New Testament and forget everything except pledging yourself to act accordingly. My God, you will say, if I do that my whole life will be ruined. How would I ever get on in the world? Herein lies the real place of Christian scholarship. Christian scholarship is the Church's prodigious invention to defend itself against the Bible, to ensure that we can continue to be good Christians without the Bible coming too close. Oh, priceless scholarship, what would we do without you? Dreadful it is to fall into the hands of the living God. Yes it is even dreadful to be alone with the New Testament."
Violence is always an evil, the Gospel says. It may sometimes be a necessary evil, as in the case of self-defense. Actually, Jesus might even dispute that ("If somebody presses you into service for a mile, use proportionate and deliberate means to defend yourself." Uh, wait…), but this is something on which we can reasonably disagree. But it is always an evil.
What else do we find in the New Testament?
Well, first of all, we find that the only time that children are manhandled, Jesus rebukes it.
Secondly, we find an important judgement about the Old Testament law: it is made for "hard hearts." The spirit of the law is good, but the law was amended for hard hearts. We must take the spirit of the law and apply it with soft hearts. This judgement should especially grab our attention given that Jesus is making it specifically within the context of the family. Can we seriously think that this "hard heart" business only applies to the rule on divorce? Or that we should seek to soften our hearts, at the very least, with regard to everything that concerns the family?
In fact, we find that whenever Jesus discusses the family, it is to strengthen its law in the order of love. The husband should love his wife so much that not only does he not commit adultery or covet, but he does not even lust after another woman. Husband and wife should love each other so much that they become one flesh and never separate in this life. But this call for radical love inside the family should have no impact on how we think about educating children. Uh-huh.
"Spare the rod, spoil the child." Of course, taken literally, spanking is to spare the rod, since it is to hit with the hand instead of with the stick. I presume that most Christians who today advocate for spanking would feel queasy at the idea of hitting children with sticks to correct them (although this was, sadly, not true at all times). Do they not believe in "spare the rod, spoil the child"? After all, "if you beat him with the rod, it won't kill him." But I guess our hearts are too softened to do that. If you like, you can say that the verse simply means that children need structure and boundaries, which is certainly true. For my part, I am completely comfortable saying it doesn't apply any more than prohibitions on eating shellfish.
The Tradition
What does the Tradition say about spanking? I'm not sure. I do know what it says about wife-beating. Augustine's view on wife-beating seems to me to be roughly analogous to what we hear some Christians say about spanking: regrettable, not to be done in anger, but sometimes necessary, or in any case not especially condemnable. After all, the husband is the head of the wife, and this Trinitarian theology of the family is nice but the difference is that sometimes persons in the family need to be corrected.
We hold a very different view today. Even if we hold to a "strict complementarian" view of male headship in the household, we would say that a husband beating his wife–even a little bit, even if she is totally out of line, even without doing physical harm, even with good intentions–would always be wrong. Not because there are better ways to correct someone, although that's true, but because it is intrinsically wrong. I think we would consider that given what the bond of love between husband and wife symbolizes, and given the physical power imbalance that often obtains between husband and wife, a husband beating his wife is particularly wrong; it is not like other kinds of violence.
Indeed, the expression "domestic violence" is revealing. It is precisely because of the quality of the domestic sphere, the home which is supposed to be a haven, where the relations are supposed to be marked by love, that we have a special revulsion for domestic violence.
All of these arguments, of course, obtain equally when it comes to violence against children. There is simply no argument against wife-beating that is not also an argument against spanking, and there is no argument for spanking that is not also an argument for wife-beating (for surely we can imagine cases where a spouse would "need to be corrected").
I trust that today no self-respecting Catholic theologian would talk about spousal abuse the way Augustine does. Child abuse is no better.
This is how Christian Tradition works sometimes. There is growth in understanding, and development and, yes, progress. It is not to threaten the truth of the Faith to say that, to the contrary, since Faith is ever alive–ever ancient, and ever new.
Take slavery. From the very beginning, from Paul, there is the seed, the unspoken, unarticulated instinct that this is wrong. And indeed, the Church took the lead in reforming, limiting, and even combatting slavery. But it took a very long time for us to get the full awareness, and to get the kind of sweeping, absolute theological condemnations of slavery that we take for granted today–and all along, there were people using the Old Testament to justify the institution; people who did not read the Old in the light of the slain Lamb.
Similarly with domestic violence. Augustine knew that the spouses should love each other. And, no doubt, a husband who beat his wife 'excessively' would come under withering condemnation from Augustine the bishop, in a way that would seem "folly" and "scandal" to the pagan Roman, for whom a wife is property. And yet clearly Augustine does not view spousal abuse as an intrinsic evil the way I'm sure, say, Joseph Ratzinger would. The seed is there, but the full awareness is lacking.
The Holy Tradition of the Catholic Church, which is the life of the Spirit within the Church, says that because of the intrinsic dignity of human beings, slavery is always wrong, a husband hitting is wife is always wrong, and violence against children is always wrong. Take it from me.
What Is An "Intrinsically Disordered Act"?
The concept from Catholic moral theology of an "intrinsically disordered act" is a very useful one. It means that an act is, by its very nature, always contrary to the will of God. What this conversely means is that "intrinsically disordered act" does not mean that it cannot have extenuating circumstances, or that the person committing the act is somehow themselves particularly evil or disordered. It's a "love the sinner, hate the sin" type of concept.
And yet it was striking to me, from interactions on Twitter, that a lot of people who have no problem calling other people's actions "intrinsically disordered" react much more personally to the concept when it is applied to actions that they or people they are close to might have performed. But, of course, to call an act "intrinsically disordered" is not to judge its author–right? After all, we have all committed "intrinsically disordered" acts at some point–right?
"Intrinsically disordered" just means what it means. It doesn't mean that if you spank your children, you are History's Greatest Monster. (And it doesn't mean that if you don't spank your children, you are a Good Christian.) It does mean that violence against children is always and everywhere against the will of God. Good intent can reduce the gravity of the guilt of sin, and invincible ignorance eliminates it (too late for that now!–sorry).
"Intrinsically disordered" is intrinsically disordered. Some people have told me that when they spank, it is not in anger; it is deliberate and limited, and with the best intentions. That may be so, but spanking is still intrinsically disordered. (And by the way, premeditation makes illicit acts worse.)
The Holy Spirit and I agree: it is the truth, and until the Pope says ex cathedra I'm wrong (don't hold your breath), I will keep believing it and keep saying it.
EDIT: The excellent Dr Gregory Popcak, family counselor and theologian, agrees with me (and he's not excellent just because he agrees with me). And, the good doctor notes, so did a bunch of saints, including Saint John Chrysostom, Doctor of the Church. But, I guess he just never read the Bible.
"Agnus Dei (The Lamb of God), by Francisco de Zurbaran, c. 1635-1640 – San Diego Museum of Art – DSC06627" by Daderot – Own work. Licensed under CC0 via Wikimedia Commons.