Dr. Gleb Tsipursky serves as the President of Intentional Insights, a nonprofit devoted to promoting rational thinking and wise decision-making in politics and other life areas. Its main current focus is the Pro-Truth Pledge, a project that aims to reverse the tide of lies and promote truth in public discourse through combining behavioral science and crowd-sourcing. A best-selling author, he wrote Find Your Purpose Using Science and other books, and is the author of the forthcoming The Alternative to Alternative Facts: Fighting Post-Truth Politics With Behavioral Science. He regularly publishes pieces on these topics in prominent venues such as Time, New York Daily News, Psychology Today, and reason-oriented venues such as The Humanist, Skeptical Inquirer, Free Inquiry, American Atheist Magazine, and Patheos, He has appeared as a guest on mainstream venues such as network TV, including affiliates of Fox, ABC, and others, and radio stations such as NPR, WBAI,  KGO, and 700WLW, as well as reason-oriented podcasts, such as Ra-Men Podcast, The Scathing Atheist, Danthropology, Sensibly Speaking, and The Humanist Hour. He researches decision-making and emotional and social intelligence in politics and business as a professor at Ohio State. He is available to speak to reason-oriented groups through the AHA, SSA, and CFI Speakers' Bureaus. Connect with Dr. Gleb Tsipursky on Twitter, on Facebook, and on LinkedIn, and follow his RSS feed and newsletter, and support his work on Patreon.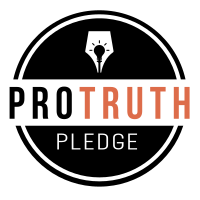 I signed the Pro-Truth Pledge:
please hold me accountable.