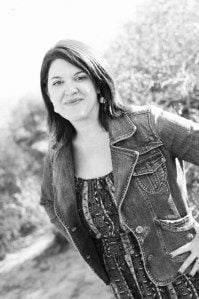 Like many Americans, I spent a small slice of my life in the service industry. Several summers waiting tables, and nearly a year at hotel. I could spend days telling stories–good, bad and ugly–of the people i encountered in that time of my life. But in the interest of the broader message here, I'm going to share just two:
The Bad Tip:  It was a Sunday lunch shift. The 'after church' crowd who, in southeastern Kentucky and elsewhere in the Bible belt, are also known as the worst tippers ever. Seriously. So this one family–huge family–has asked for 84 refills (of sodas already served in mason jars–this was that kind of place), and left an epic mess of peanut shells on the floor (also that kind of place) and generally ordered one of everything on the menu. They paid and left, and with my receipt–on which they left no tip–was this note.
"Here's a tip. Service! Don't bring the check out before asking if the customer wants dessert (–side note; when you're used to working the  lunch shift, this is what you are trained to do. If someone wants dessert, you can always print another ticket, but it's more likely they're in a hurry). Server seems out of it. (um, the guy i was dating at the time was turning out to be a drug dealer? so yeah, i had some stuff on my mind). Not fully awake! (it could be that my eyes were red and puffy because this *%&$# has been blowing cigarette smoke in my face for two hours. Also that kind of place.)"
No, he did not try to have me fired. But seriously, what a rotten day. So let's not dwell there. I'll tell you instead about:
The good tip: Two guys passing through town for business came in for a late lunch. They were literally my only table for about an hour. They didn't order anything complicated. I brought them refills, made small talk, etc. Took them their bill which was about $20. They handed me a $50-dollar bill and told me to keep the change. I laughed because i thought they were joking. I went to ring them up. Came back with their change. They were gone.
I'm no math wiz, but that's like, 150% tip! And i remembered thinking that one of several things must be true. 1–they were super rich and it made them feel powerful to throw that kind of money around. 2–i must be looking super hot today. and/or 3–those were some really, really nice guys who genuinely wanted to make my day, even though i was a stranger and they'd probably never see me again.
I lean toward some combination of i was looking hot and those guys are just awesome. But I'll tell you what did NOT occur to me, not even for a second, when wondering what would prompt such generosity. It never crossed my mind that "hey, those guys must be Christians."
Because really–how often do you think
those guys are awesome,
and follow it up with,
they must be Christians!
I'm guessing almost never. In fact, I think many of us who are Christians spend a great deal of our time articulating the finer points of "–but I'm not THAT kind of Christian." I'd venture to say that we spend more time trying to defend our 'brand' of Christianity from bad rap, than we do actually living our Christian faith. And therein lies the problem.
One server's 'bad tip' story went viral in the media this week.  Because in her case, the rotten customer was not just a Christian–she was clergy.  The situation has escalated to the point that the server lost her job. And i have a feeling we have not heard the end of it.
Notice that when something specifically "Christian" makes the news, it is never in the context of those guys are awesome. It is always something like this business, or some Mark Driscoll brand of ugliness, or some other episode of sanctimonious nonsense, where Christians are hollering about something the rest of the world doesn't care about, and demanding it be made into law. Like the Tennessee politician who (i'm assuming) is all about free speech, but wants the word 'gay' banned from the public schools. You know? That guy. He is our ambassador to the world.
So when the bad tip story hit my newsfeed, my initial reaction was the same as that of my colleagues–not this again. Not another bad Christian story that we have to fight to overcome; another embarassing, public display of unChristlike behavior, from one who should be an example of love and grace in the world. No wonder people hate the church. No wonder nobody takes us seriously.
And then i thought–i'm sure glad the worst thing I ever did has not become a media superstorm.
Because really, much as we try to reflect the image of Christ in our actions, and distinguish ourselves from 'those kinds' of hypocrytical, narrow-minded Christians–don't we all have our moments? Just saying. I'm not, in any way, defending what that pastor did. However, I sincerely hope she has some good friends or colleagues to take her aside and say, "sister–take a vacation. Get a massage, do some yoga, call your mama, go on a spiritual retreat…and try to come back refreshed for the work of the Lord. Because this ain't it."
Thanks be to God, it isn't all on me to make or break the work of Christ in the world. But let this story remind each of us, who claim faith in Jesus and service to God, that much is riding on our behavior. Every word we speak, every move we make, every check that we sign, someone is watching for us to prove or disprove their assumptions about us. It might not be fair, but it is absolutely what we signed up for.
I'm declaring this to be 150% day. Go have lunch at a place where they know you.  Be gracious. Say please and thank you, enjoy your meal, greet your neighbors, express gratitude, engage the staff. And then leave a big, fat tip that nobody is expecting. You don't have to write a note that says " Jesus loves you! And i do too! {insert smiley face here, and dot that i with a heart.} There's no need for that. But act like the person you want people to meet when they come to church. Leave everybody in the place thinking, hey, that guy/girl is awesome! And maybe next time, they will want to find out why…