Holy smokes, where did this week go?? I cannot identify one thing on my calendar that took up a huge chunk of my time this week; and yet, here it is, Friday, my sermon's not done (as if it ever is), and I've only written one blog post this week. We will call it the black hole of Advent…when no matter how big a game you talk about living simply, moving slowly, and breathing peacefully, you somehow wind up out of breath, over booked, and way behind schedule.
That said… instead of writing a lengthy post today, I'm going to share a couple of pics from last Christmas that, for me, embody all the hope/peace/joy/love business we're supposed to be about right now. Maybe these images will evoke those same gifts for you.
As I look at these pics from just 12 months ago, I'm reminded 1) how quickly kids grow, 2)how quickly our lives can change and 3) how powerfully a simple narrative can move us from one place to another.
A great story can transform the world like nothing else. So keep reinventing the manger. Keep re-telling, re-framing, and re-visioning the story of how Jesus enters the world. Because God is not done here. And we need stuff to do while we wait.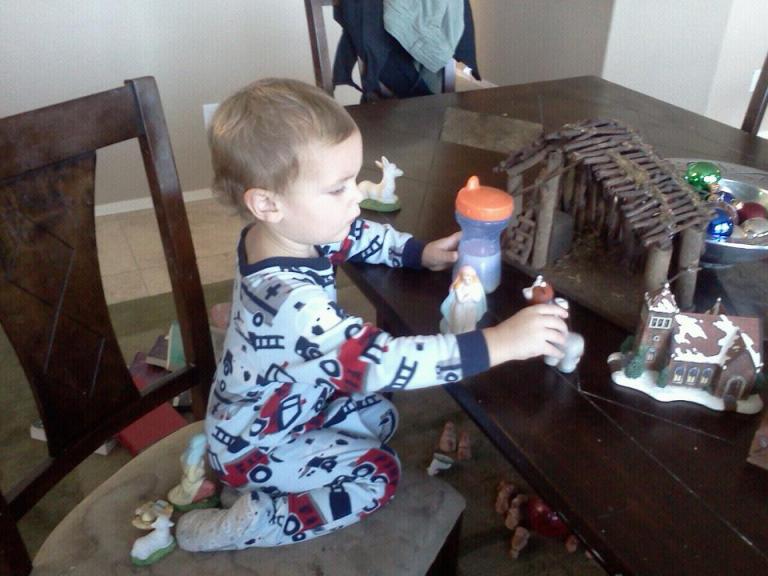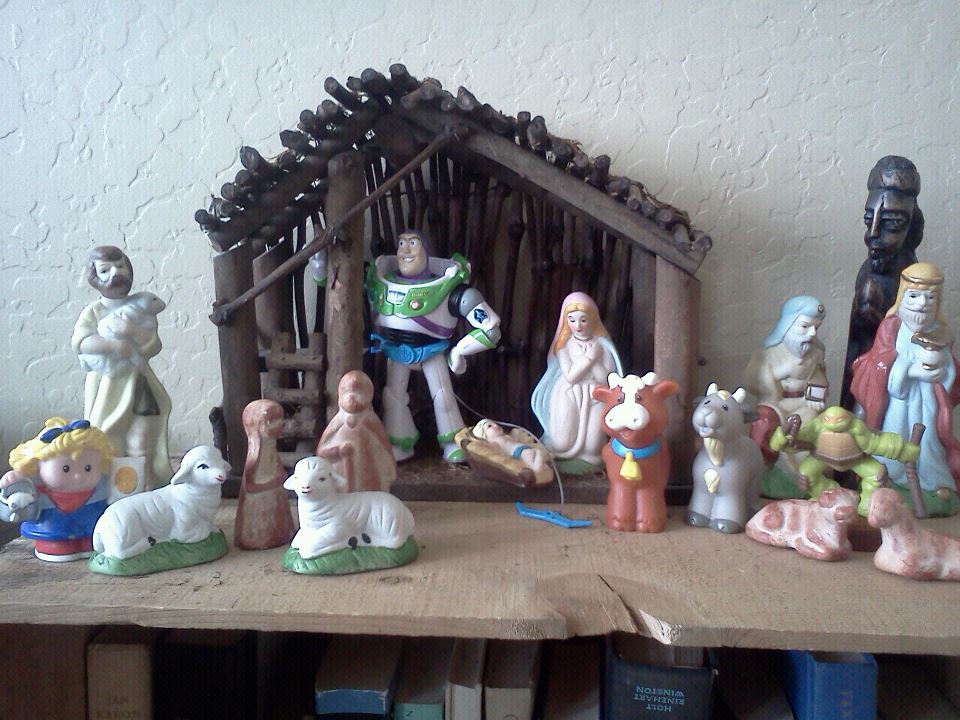 Addendum: the more I reflect on the awesomeness of my kids' tableau, the more I'm thinking we should just let the kids preach Advent from now on. Who's with me? I mean, just line them up, hand off the microphone, and let them go. I think we'd hear some powerfully prophetic words, and alleviate the scheduling concerns of pastors, all at the same time…