Happy to share this great guest post with you today…by my little brother!
As a touring musician, I'm abundantly fortunate to get the opportunity to see so much of this wonderful country. Red states, blue states, liberal bastions, "flyover" country – every bit of it. For 18 years, I was a staunch progressive raised in a small Kentucky town, and now I've ended up in the liberal enclave of Nashville, Tennessee – a progressive island in an extremely red state.
Division, marked by geographic borders, is nothing new in America, but what we're living through today feels so different. I have (proudly) predicted every major party's nominee and general election winner since I first started paying attention to John Kerry in 2004. I was one of the millions who were horribly wrong about last November, and I am still trying to make sense of things.
That being said, I feel like I have settled on a truth that will help me get through these trying days: America is mostly good because most of us are good. We should remind ourselves that this country has made plenty of mistakes in our 241 years, but our good moments still outweigh our bad ones. As a whole, we are good people – even when we're not being spoken for by good people.
In addition to traditional forms of activism, I've decided to affect change in a simpler way – identifying people who might feel threatened in the current climate, and letting them know that there are still those of us in this country who respect them and want them to be a part of the American fabric. A smile on the street can go a long way, or if appropriate, a longer conversation like I recently had on the way to the airport.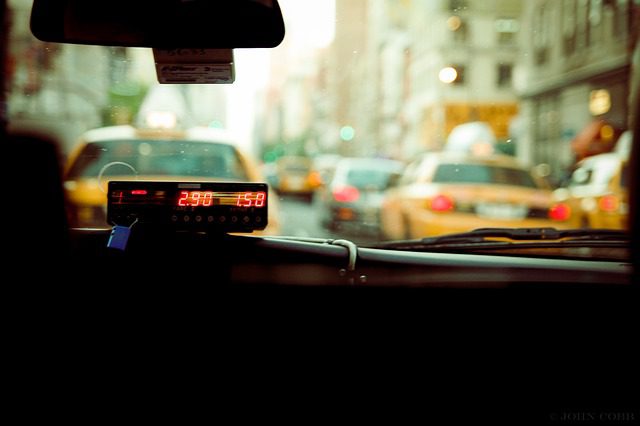 His name was Oliver. He was my Lyft driver, an immigrant of 23 years from Burundi.  I engaged him in a way that I might not even have thought of just a few months ago. I made it a point to tell him I was very glad he was a part of this country, of which I am so proud. I apologized on behalf of our current leadership, of which I am quite frankly ashamed. I learned that he is still very thankful to live in the land of the free. His optimism and grace were a huge inspiration to me in these divisive times which have dominated my thoughts since November.
My wife and I have been binge watching the amazing CNN (fake news!) miniseries on the 60s, 70s, and 80s. They've gone a long way to ease my anxiety about what we're currently living through. The U.S. is resilient AF, but that's only because of the diverse, melting pot of humanity that comprises it. Let's hang together folks, and I can promise you a more perfect union than the one we inherited when we were born. To that end, I'll make an effort to tell our immigrant neighbors that they are welcome–that they make us great, and that we are better because they are a part of us.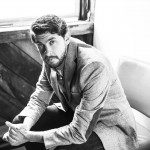 Chris Smallwood is a composer and performer, touring with Alton Brown, Eat Your Science; and RAIN: A Tribute to the Beatles. He is owner/founder of Mockingbird Musicians, and–when he's not on the road– an adjunct professor at Belmont University in Nashville, where he lives with his wife Megan.