So, happy Advent, everyone! What should we talk about today? The fact that the President just officially endorsed a pedophile for a major political office, AND backed up the endorsement with RNC funding? Or the news that he just took another swing at National Parks and Monuments, endangering sacred spaces and contributing to the overall destruction of the earth?
December has a theme this year, and it is rage. I'm sure there will be some fresh outrage tomorrow. And probably the day after that. From ongoing allegations of sexual misconduct to an appalling tax plan that benefits only the wealthy, to ongoing assaults on the environment, education, free press and affordable healthcare… We can get mad about all of it because every one of these issues is an affront to our humanity. And, as such, an affront to the very spirit of Advent.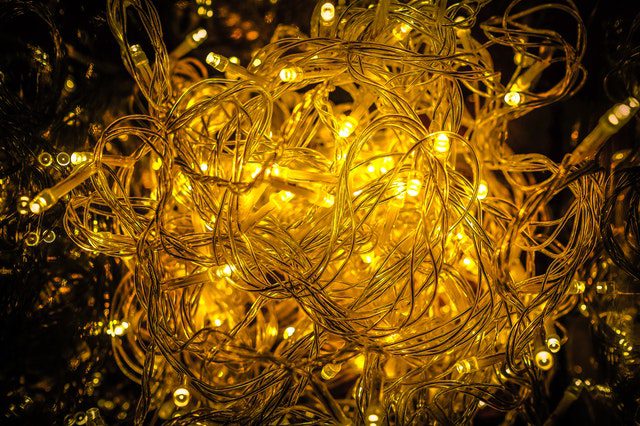 You might not think of rage as the most appropriate posture for this holy season. It does not exactly jive with images of cherubim and seraphim, sweet drooling babies, or adorable kids dressed up as shepherds and wise men. Many of my friends and colleagues have committed to only posting positive things on social media, or only sharing happy thoughts in general throughout this season. Fine for them, but friends–I just cannot go there with you.
Because the gospel story of Jesus' birth, and the events leading up to it, are stories of resistance. The words of the prophets, the annunciation, Mary's Magnificat, even the song of the angels–they are all answers to the outrage of the world. All of the texts we experience throughout this season read like a call and response of grief and hope–the world's injustice set against a rallying cry to mercy.
We cannot really experience Advent without walking through the darkness of what is. How can we possibly hope, if we can't name what it is we are hoping will change? There can be no peace unless we hold space for anger. There can be no joy unless we've been to the depths. This is not a brand new reality, but rather, an age-old truth that takes on undeniable clarity in the midst of all this chaos. But Isaiah knew. John the Baptist knew. Mary certainly knew. Shepherds, the working class heroes… they got it. The wise men, the socially conscious elite? Them too. They all knew what this story was really about. You've got to pass through the darkness if you want to untangle the lights.
At its heart, Christmas is the great subversion; the unseating of earthly powers and a reckoning for all human leaders that rule without compassion. If Christmas is to be subversive, then Advent has to be an act of resistance. And if we're going to resist, we've got to get mad. Rage is the new Advent. Or, put it in commercial form: Don't know what to get that special someone? This Holiday Season, Rage is All the Rage!
Don't get me wrong. I love cookies, presents, Christmas carols and the Griswolds as much as the next person. I hope I get to enjoy them all, at some point. But it cannot be all candy canes as usual this year.
Here's the good news… Advent rage is different from common time rage. Every other day of the year, anger can immobilize us; we can feel crippled by the sheer weight of it. Anger without a goal, without some larger function in the grand scheme of things, can be toxic. But Advent rage is a hope-filled rage. It breathes mystery, beats a pulse of life-potential, and moves us forward with a holy fury that we can't always tap into, the rest of the year. It draws up a connection to our deeper human story, and reminds us that all of this ends well, as long as we keep living faithfully into this story. As long as we refuse to placate ourselves with holiday creature comforts and forget the call of the one crying in the wilderness
Speaking of wilderness… back to my original question re: which thing to be outraged about today? There is space for all of it, but the important thing is to decide which rage will activate your hope today? Which one might change your direction, drive your voice, motivate your resistance? I'm going with the environment thing, because John the Baptists says so. He says to get out to the desert, to the wild places; out there, we can remember that the one who's coming will lead us far off the beaten trail.
I'm nominating the good folks at Patagonia as our 'resistance leaders of the day,' for putting this message on the front landing page of their website: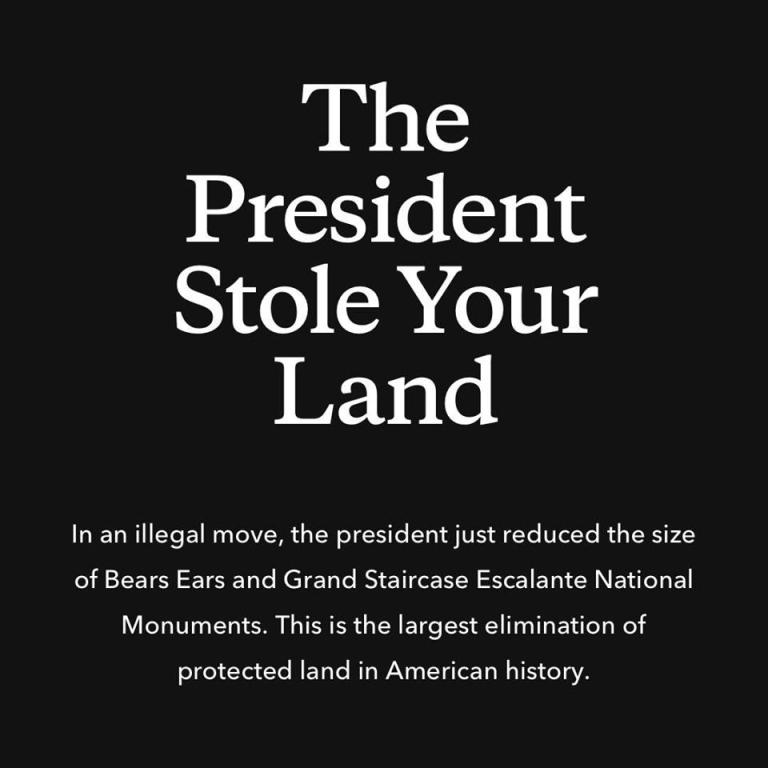 That's a baller move, Patagonia. You can have all my money. As if I needed another reason to shop there… I've long been a fan of their commitment to ethical manufacturing, living wages, and support of environmental causes. But this just seals the deal for me. So I'll be talking with my wallet today, and buying some of my Christmas gifts from their website. If you keep scrolling down on their website, there are ways to get involved and fight back. So I'll do some of those things too.
Then I'm going to give some money to the National Parks Foundation.
I'll activate my hope in God's new creation by working to protect this one. It's all I know to do some days. Tomorrow I'll do something else. The day after that, I'll do something else. No doubt, there will be some fresh horror the day after that. We will feel all the rage, because it is all so outrageous.
But we walk in darkness. And we carry the light. And somehow, we'll come out singing.