Let's just get this out of the way: Jesus is not going to fix our gun problem. And if you're one of the people saying that "only Christ" can save us from this carnage, then you are not just being willfully ignorant: you are complicit in the murder of (how many are up to now?) countless American children who are dying–who just keep dying–in our schools.
The shooting in Parkland, Florida yesterday was the 18th of the year. It is February. We are becoming tragically accustomed to these things. And tragically accepting of the platitudes that come with them.
To imply that Jesus is the answer to this cancer of gun culture is not just bad theology; it is a dangerous denial of our own responsibility to work for social change. Furthermore, it ignores the whole incarnation element of Christ's being. Last I heard, he had to go. Checked out of here, and commissioned us, his disciples, to be his body on the earth. His hands and feet, his broken heart, his prophetic voice raging at the continued slaughter of innocents. We don't get to throw up a request to some mystical whatever and expect change. Prayer is not a Sear's Christmas catalog. That's not how any of this works.
If you're following the narrative lectionary, the text for this week is John 11, the death and resurrection of Lazarus. Jesus heard that his good friend was ill, but he took his time getting there. He arrived too late. Lazarus was already dead and his sister, Martha, met Jesus with a tearful rebuke: Lord, if you had been here, my brother would not have died. Martha is entitled to her grief, her lament. As are the loved ones of all those who have been lost to senseless violence.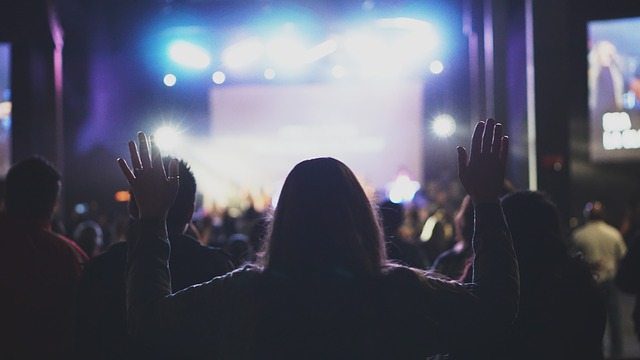 But for the rest of us? "Lord, if you had been here" is not going to cut it. It's time to quit waiting for some cosmic miracle and get busy. There's no point arguing with those who keep insisting that "guns aren't the problem," who continue to idolize the weapon industry as though it were freedom itself. It's a losing prospect to share statistics and names and stories. We are hoarse from screaming into the void, only to be met with "guns don't kill people…people kill people." And of course, more thoughts and prayers…
Instead of jumping down those rabbit holes today, let's focus on what we can do–practically, tangibly, and right now–to get moving for change.
The gun advocates are right on one critical point: no law is going to fix this problem. But series of changes, in legislation and in public discourse in general, can lead to a culture shift that might finally save lives in the long run. And that's not going to happen if we sit on our hands, waiting for Jesus to come on over and take care of this for us. "If only you had been there, Lord…" I just keep hearing him say "well, where the hell were you?"
So. Where are we?