Guest post by the Rev. Allison Lanza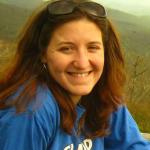 One of the members of the church where I pastor shared a picture on social media of a group from our church that included my 7-month-old foster son. Someone commented asking who the baby was. Her response was, "This is Spencer, our church's foster child."
Initially, I was annoyed. "This is my foster child," I thought. "Where are you, church, at 2 a.m., when he is crying from teething pain or blows out another diaper?"
My second thought was gratitude. Spencer is the church's child in every imaginable way. When I first announced that I was preparing to be a foster parent, the church rallied around me immediately. They didn't question the wisdom of me trying to be a single parent to a child in a hard place on a pastor's salary and schedule. Instead, they celebrated. One of our elders said to me, "Our calling is to love God's children. We are so excited you are living your calling in this new way." They threw me a foster shower, bringing all the things a child might need. The church showed up at my house the weekend before my home study to secure cabinet locks, put covers on outlets and decorate the child's room. They created a new generous family leave policy that included the special needs of foster and adoptive families.
In the fall, I got the call. "We have a child who needs a home. He is 3 days old and was left at the hospital. Would you like to be his mom?"
"Yes," I said with tears in my eyes.
"Great, he will be at your house in an hour."
In shock, I called a member of our personnel committee to let her know the news, and told her I would be starting my maternity leave right then. She cried tears of joy on the phone. Later that day, she and a group of women from the church showed up at my house with every newborn item Target sells. They washed and hung tiny clothes, sanitized bottles and brought me food while I sat in awe and wonder and utter fear while holding this precious child. Throughout the next several months, the Body of Christ showed up at our house. They brought food, love, support, did laundry and gave me chances to nap. Since I have returned to church, their love and support of Spencer has only grown. On Sunday mornings he held and hugged and passed throughout the whole congregation. His little eyes light up with joy when we walk into church. He delights in them and they delight in him.
He is the church's child.
But here's the thing. It's not like he is the only child in our church. At some points in our history, he might have been, but these days, our congregation is overflowing with little ones. The children's worship "prayground" and nursery and worship and wonder rooms are full of fabulous sweet kiddos.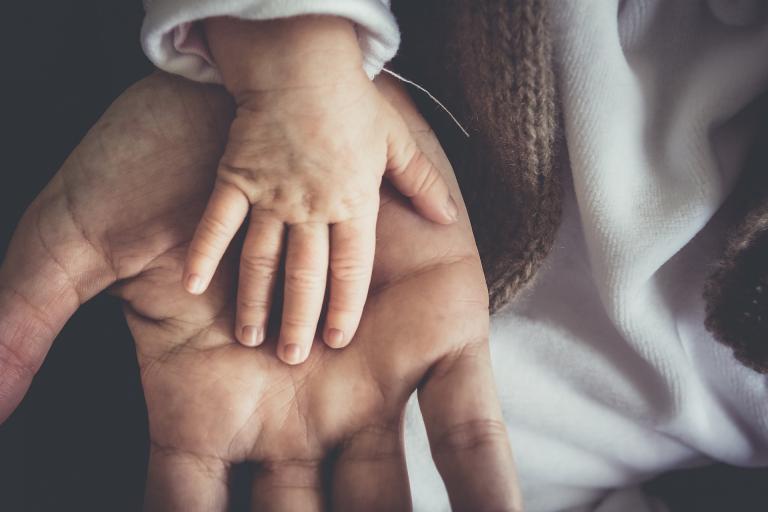 And the church treats every child who walks in that place the way they treat Spencer, as their child. When I look out into the pews on Sunday morning, there are kids sitting on almost every pew. Some of them are sitting with their parents, but a lot are sitting by their Sunday school teacher, or youth sponsor, or their baptism mentor, or their friend's parents and grandparents. If you walked in new it would be hard to know which kid went with which adult, because they love all the kids like their own kids.
When the fifth grader who lives in the apartment across the street brings himself to church each Sunday, they sit by him, make sure he leaves with food, and pay for him to go to church camp.
When the 14-year-old has a solo performance in his school's show choir and makes personalized t-shirts for his big concert, the church adults sell him out of shirts, pack the school café-torium and scream like they are at a rock concert.
When life falls apart for the college kid, the church welcomes them to their couch, feeds them, sits in on their classes to take notes and becomes parents away from home. When the college students graduate, the church throws a party; and when it's time for that young adult to look for a job, the church takes them shopping for good interview clothes.
Just this week, the parents of one of our sweet ones were at their wits end, struggling to get their child the accommodations he needs to succeed in school. When they went in for a meeting and were met with more red tape, they went out for a break and called a church member who works in special education. She dropped everything and conferenced into the rest of the meeting as the family advocate and fought for what that child needs to succeed.
Again and again, this church treats every child as their child and it amazes me.
They take seriously the words we say at baby dedications and baptisms. Together, the congregation looks at the family and promises to surround that child in love. To support them. To teach them. To pray for them. To be their biggest cheerleaders. To help them to know in their core that they are a beloved child of God. And then, they live the blessing. Not just when the child is a cuddly baby, but when they are a wiggly toddler, and a questioning elementary schooler, and a sullen teenager, and a passionate young adult.
They treat every child as their child.
Can you imagine what our world would be like if we all lived this way? If we decided, as a community, to treat every child as ours?
The 8-year-old immigrant separated from her parents.
The teenager who is terrified that they will be the victim of the next school shooting while they sit in another code red drill.
The foster child who is the victim of abuse and neglect, entering another strange house, missing his family terribly.
The child struggling with anxiety and depression.
The LGBTQIA child who is longing to find a place where they belong, as fully them.
The kids whose family can't afford private school and whose public school's funding keeps getting cut.
The differently abled kid who realized their gifts and their talents for the first-time Special Olympics.
All of them. All of God's children.
Imagine if we looked at them all and said, this is our child. What if we cheered them on, guided them, listened to them, fought for them, rallied around their families, and built and invested in structures and systems that helped them to find safety and belonging and a place where they can thrive?
Can you imagine?
So, yes church, Spencer is your child. They all are.
The Rev. Allison Lanza is a pastor at Ridglea Christian Church in Fort Worth, Texas, and is the director of Connect Fort Worth. She is a foster-to-adopt parent of an amazing baby boy.