It's been three months– a full quarter of the year–and I haven't written much about the realities of leaving congregational ministry. Hell, I don't think I've written about it at all, other than to share that I was doing it. My lack of commentary on the matter has been mostly due to real life and logistics. What with moving, travel and starting a new job with the denomination, I've had very little reflective space to even process. Also, at first it just feels like a vacation. There's not much to tell.
I think I've been waiting for a particular moment that would somehow distill what life is like this side of the pulpit, and I've been too busy to have that moment. But here it is Holy Week, and what do you know… The thing that throws it all into relief for me is Lent.
Lent is different over here.
I am just going to own up to this: I have utterly failed Lent this year. Just giving up the ghost. To be fair, I picked the wrong discipline for this moment. I tried to give up eating out. After all the takeout we'd eaten in the process of packing up one house and moving to another, that sounded like a great plan; not just for the spiritual discipline, but for the wallet and the waistline as well.
In reality, I travel too much to make that feasible. And it's not just a convenience thing. When you travel in a group, especially when you're in the developing world, you eat what is served to you. You eat what other people are eating, and when, and where. A spiritual discipline can quickly turn to being fussy and high maintenance; and you realize quickly what first world concern your Lent discipline is: whether you gave up restaurants or carbs or caffeine, it's a luxury to pick and choose what you don't eat for a season.
Still, I could have given up something else, once I realized this wasn't going to work. Alcohol. Dessert. Netflix. Social media. I have plenty of other vices to choose from!
But it wouldn't have mattered, because the real challenge has been this: turns out, when you are not the one prepping and preaching it every week, Lent is this whole other thing. I'm not in a pulpit/pastoral role, for the first time (literally) in my adult life. And I guess 'spiritual discipline' is not so easy to fit in,  when your life is not situated in a physical church building. Turns out, creating a Lent experience for others means you have to have one too. Diving into the biblical text to preach a relevant message every Sunday; preparing a table prayer for Maundy Thursday; or a liturgy for Good Friday… The space for all those things was right there in my life and work.
Now it's not my job anymore, and like I say, it's this whole other thing.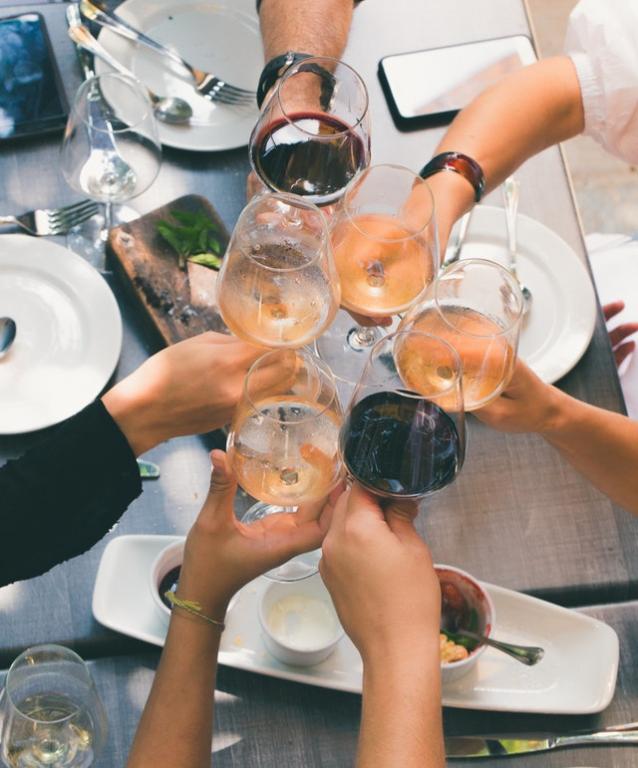 Among other things, I've got a whole new level for respect for lay folks who faithfully make this journey every year. I more deeply appreciate those who make space for this spiritual season in the midst of very practical, physical, real-life circumstances.
I wondered if I could maybe cram a whole 6-weeks' worth of penitence and self-denial into the space of Holy Week. Or maybe just Thursday/Friday/Saturday? Like, a Lent intensive situation. Or… a LENT-ENSIVE?? Ha.
And yet, my further confession is this: tonight is Good Friday and I'm not even going to church. I'm going to hang out with friends. I'm going to have some drinks. And tomorrow, I'm taking my kids to a church Easter egg hunt–with which I do not have to help! (Although I did donate two bags of Starburst for the occasion. Hand-to-heart, I dropped them right off without sampling first). And after that responsibility-free egg hunt, I'm going to a wedding. There will be cake. There will be more drinks. So much for moderation.
Which is to say, maybe my Lent discipline this year is leaning into the failure. Maybe a new perspective about the difficulty of doing these things when it isn't part of your paycheck–and my deep admiration for those who do it well–is a shaking off of the dust. That's my new thing: a this-side-of-the-pulpit come to Jesus moment about how to carve out new space for things that used to just be.
Maybe embracing failure is its own sort of faithfulness. I think I've preached that before. But it's good to hear it again. From the other side.