Guest post: Rev. Laura Ann Phillips
I love sports. I'm not great at playing any of them, and honestly prefer an elliptical or a yoga mat– but I love sports.
When I turned 30 I celebrated by sharing 30 blog posts of 30 things that had shaped my upbringing, influenced me, or that I was proud of, in 30 years. My first blog post was about… sports. I went to my first baseball game when I was six-weeks old, so I guess it's not unreasonable? Whether it's NCAA Basketball or Football, the NFL, MLB, my niece's volleyball and dance, my nephews' baseball, basketball and hockey, USA Women's Soccer, or the New Zealand White Ferns or All-Blacks, I love sports.
I also love the hometown team.
I've lived in 4 different states, 7 cities, and 2 different countries, and I've always learned to cheer for the hometown team. I've always supported my "own" teams (especially now that I'm back at 'home'), but I've also learned to love the support of the hometown team wherever I've lived. The love of a hometown team brings people together and teaches an outsider (like I was!) about the character of your city. Even the people that don't understand or care about the particular sport get behind the hometown team; it's infectious. More than anything, the hometown team brings people together when the rest of the world is telling us that there are so many reasons to fear our differences.
In the Kansas City metro area, two different states, several counties, independent school districts, one major river, State Line Road and the highest number of highway lane miles per capita, do a really good job of separating us. Politics separate us from our neighbors because we have so many municipalities in one county, and one municipality in four counties, not to mention we all have differing opinions. Our history of redlining (thanks J.C. Nichols) still separates our city today, and when you ask people to name their favorite barbecue or college team, people are GOING.TO.PICK.SIDES. There are so many things that separate us, it's no wonder we look for ways that can bring us together.
In 2014, the Kansas City Royals brought the metro together with their run up to the World Series, and then really brought the metro together as 2015 World Series Champions. Nearly 800,000 people from the Kansas City metro area came together to celebrate with a parade. Even my friends who call all things "sportz ball" came to watch the parade with me. It's infectious to want to be together when there are so many things that separate us.
The barrage of all the ways we are different–from gender, to politics, to orientation, to news, to fashion, to age (Boomers vs. Millennials), to economic status, to religion and more– is exhausting. Yet, for all the separation and isolation, sports have a way of unifying a city, a region, and even a country, that few other experiences can. For 4 quarters, 3 periods, 2 halves, or even 2 minutes, sports can bring together a group of people.
Despite this unity, the Kansas City Chiefs are not bringing together their fan base when they continue to participate in, and celebrate the use of, "the Tomahawk chop." Moreover, when fellow Chiefs fans tell those who speak out about this that we need to "chill out" and "stop taking it so seriously," we're denying the personhood and dignity of those whose lives are being mocked.
I know the Chiefs have reached out to Native American groups in KC, but is one Sunday of choreographed pomp really enough to signify a relationship built on mutual respect?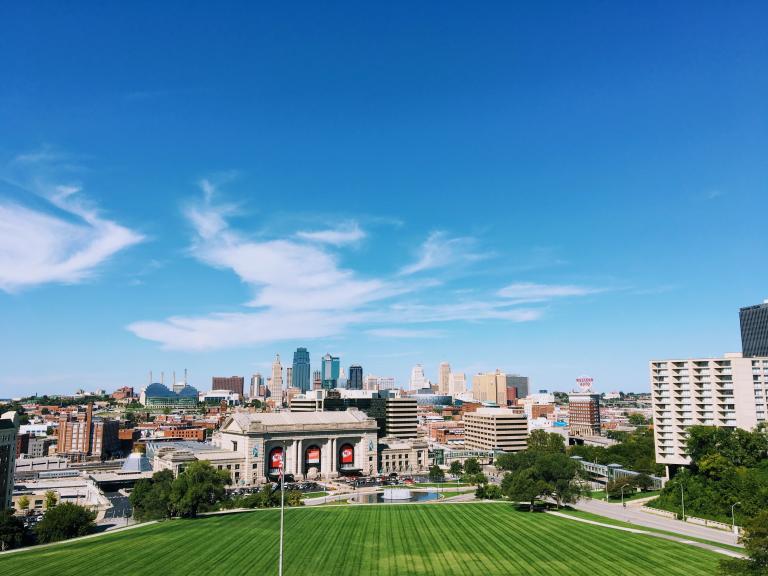 You'll notice that any mention of the Chiefs and their continued conversations with native groups never mention conversations surrounding the Tomahawk chop specifically, nor fans donning headdress from Party City. Reports of these exchanges seem to reflect a lack of any real accountability or risk for the Chiefs. If more Indigenous groups have asked to stop "the chop," and the National Congress of American Indians has called for change, and health experts have called for change, and the American Psychological Association called for the retirement of all American Indian mascots and personalities— then what is the threshold that native voices must meet in order to be heard? Are we even listening to these native or professional voices?
On January 19, Kansas City Tight End Travis Kelce held up the Lamar Hunt trophy as an AFC champion, and sang, "You gotta fight, for your right to party!" Chiefs, are you fighting for all of your fans? Even the ones that challenge you? Are you fighting for the ones who say you are dehumanizing indigenous people, reducing real human beings into caricatures, costumes, and cartoons?
Chiefs, are you fighting for all your hometown?
The love for the Chiefs, and the love they have for their fans, is immense. The love of a hometown team brings people together and teaches an outsider about the character of your city. As our Chiefs take center stage on Sunday, I hope the demonstrated character is truly that of our city, and not one overshadowed by appropriative traditions.
The character of our city is greater than one any one tradition, and the character of our city is center stage. The character of our city is not demonstrated by the way fans wear native dress as a costume–it's reflected in the number of fans that show up to cheer on their hometown team when its -11 degrees at kick-off. The character of the city is told in the ways we find reasons to come together, have difficult conversations, and still all want the best for our city. The character of our city is told by the ways we adjust when we realize that we're wrong. May we continue to find more reasons to come together and respect our shared community, than reasons to pull apart at the laces.
Rev. Laura Ann Phillips serves with the good people of Overland Park Christian Church in Overland Park, KS, a suburb of Kansas City. An"All-American" Midwesterner, raised with some Southern belle flair, she strives to change the world in a timely, organized manner, while wearing fabulous shoes, chasing a toddler and still maintaining a social life.