Peter Wehner, a fellow at the Washington-based Ethics & Public Policy Center and former Republican White House staffer, had a very thoughtful op-ed in The New York Times on Sunday.
Republican Christians (and Democratic ones, too, presumably, though he never says this) face an awful temptation to think that Christianity is synonymous with their personal views. Wehner wants to argue that he has spent his career fighting against this notion. In 1980, he recalls writing,"Christianity does not identify with a political ideology or party."
Wehner:
I was politically conservative at the time, and believed that my religious faith, carefully understood, should inform my politics. Yet I was also troubled by what I believed was the subordination of Christianity to partisan ideology — the ease with which people took something sacred and turned it into a blunt political weapon. It was only years later that I learned that one of the seminal intellectual figures in my journey toward faith, C. S. Lewis, shared a similar approach and concern.
White American conservative evangelicals are among C.S. Lewis' most ardent admirers. Often, they imagine an equal sign between Lewis' politics & their own. This is, to be generous, highly problematic.
In Mere Christianity, Lewis says that a truly Christian society would feel "very socialistic" economically yet "old fashioned" in its "family life and code of manners."
Wehner also points out that Lewis was wary of morals legislation.
For example, during a period when the criminalization of homosexuality was considered by many to be justified, Lewis asked, "What business is it of the State's?" Nor did he believe it was the duty of government to promote the Christian ideal of marriage. "A great many people seem to think that if you are a Christian yourself you should try to make divorce difficult for everyone," he wrote in "Mere Christianity." "I do not think that. At least I know I should be very angry if the Mohammedans tried to prevent the rest of us from drinking wine. My own view is that the Churches should frankly recognize that the majority of the British people are not Christians and, therefore, cannot be expected to live Christian lives."
Imagine a prominent evangelical leader channeling Lewis and backing down on imperative to criminalize abortion because "a majority of the American people are not true Christians and, therefore, cannot be expected to live Christian lives."
Instead of claiming Lewis would be for an idealized vision of the religious right, they should acknowledge where they've missed the mark. Wehner's op-ed comes across a little like, "My pals and I totally get it and are Lewis' true political heirs, but all those old-guard religious right guys and latter-day Trump apologists ruined it for us."
This is not to single out Pete Wehner. I think he is fantastic, and I eagerly read everything he writes. It just seems to me that, even the most thoughtful and reflective set in conservative evangelical political engagement — think Mike Gerson, Russell Moore, etc. — wants to have it both ways.
Wehner bemoans "the subordination of Christianity to partisan ideology — the ease with which people took something sacred and turned it into a blunt political weapon."
I'd like to hear a conservative evangelical frankly admit his own mistakes in politics. The late David Kuo was great about this. It's not enough for today's #NeverTrump evangelicals to say, "Well, back in the day evangelicals got too cozy with Republican politicians." I think it would be much more helpful and compelling if they offered some personal laments: "I wish I had not looked the other way when…" "I wish had had stood up to so-and-so when he said…" "I was wrong to cheerlead the unchristian rhetoric of …" And so on.
Politics involves compromise almost by definition. You team up with people who are indifferent toward or outright disdain your purer ideals. To some degree, evangelicals lining up behind Trump and Clinton understand this. Maybe you can be completely true to your high principles from the comfort of your armchair. But not when you are in the fray.
A final thought: I would welcome a more robust discussion among people of all religious and ideological persuasions about C.S. Lewis and politics. The conversation about him in the conservative evangelical echo chamber is getting pretty stale. I think Lewis was a figure of immense genius. He was not, in my view, an especially sophisticated political thinker. But it is fun to think and argue about how Lewis' writings and emphases speak to our political debates, even if they are hard to translate across seven decades and an ocean. And, to put my cards on the table, I think that on balance Lewis challenges progressives more than traditionalists. But political conservatives do not own C.S. Lewis, and they should stop supposing they do.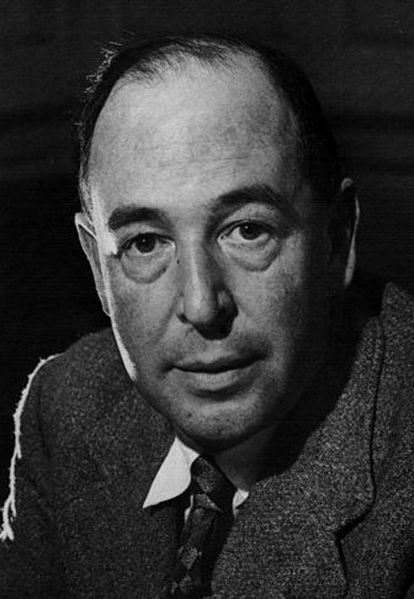 But where would the Republican Party be today without 35 years of people subordinating Christianity to partisan ideology? The electoral victories of 1980, 1994, 2000*, and 2010 came because army of voters arguably voted against their own economic self-interest at least in part because talk-show hosts, candidates, political operatives, and preachers talked about voting Republican as a basic, inescapable Christian duty. Was Wehner standing against the subordination of Christianity to partisan ideology then? Or was he lining up for plum positions in the GOP government and think-tank apparatus?