This is from our last year pastoring at MT. ZION Family Worship Center.  Toward the autumn months, we began to sense that our mission at MtZ had nearly reached fulfillment.  So in January of 2018 we resigned.
As we were then, we still are now, discerning and seeking wisdom.  We earnestly pray the same for MtZ.  I just had the opportunity to catch up with a leader from there this week, who shared with me some specific ways I can focus my prayers for that church.  We look forward to witnessing what God will do with them in the future!
On Patheos, I have been saving some of my posts from Google+ (G+), since it is closing down soon.  There is a method to my selections.  I have another website for saving materials that may not be of interest to this religious community.  However, my last few posts on Patheos are significant spiritual and personal themes that I'm uncovering as I review my time on G+.  These are my memories as much as they are anyone else's, so I would like to celebrate them!
So far, I have posted these articles from the G+ collection:
---
on Shepherding at MtZ 2017
Excellent service today – a couple of powerful times of prayer during worship and after the Word. (G+ 01.22.17)
Thank you to everyone who joined us yesterday, from early morning snow plowing, to the beautiful worship service and communion, to the afternoon service at GT Pavilions, to the Super Bowl Party! That was a fantastic day! (G+ 02.06.17)
Embedded from Facebook (G+ 03.11.17)
You may want to remember where you were today because our first blog post has just been shared. Our new website has now been live for a few days. Thank you Pastor Mark for the extraordinary evening of laughter and the Word! (G+ 02.16.17)
The mystery continues tomorrow morning . . . Wesley Adams on Ephesians 3.18: "In the context of Ephesians, where the mystery of Christ's love for the Gentiles is immeasurable and surpasses knowledge, Paul is stressing that it is wide enough to reach the whole world and beyond (1:9, 10, 20). It is long enough to stretch from eternity to eternity (1:4-6, 18; 3:9). It is high enough to raise both Gentiles and Jews to heavenly places in Christ Jesus (1:13; 2:6). It is deep enough to rescue people from sin's degradation and even from the grip of Satan himself (2:1-5; 6:11, 12)." (Full Life Bible Commentary: An International Commentary for Spirit-Filled Christians) (G+ 02.18.17)
Great service today! Thank you for entertaining the Presence of the Spirit! (G+ 02.19.17)
Just in case you don't know, recent sermons are available at http://mtzionfwc.org/, on soundcloud, and as free downloadable podcasts on iTunes. For a limited time, a powerful Word of Encouragement from Ruth Buell is on the playlist. Take a moment to hear her thoughts and explore. (G+ 02.21.17)
Ruth Buell is an Elder, our Bookkeeper, and the Director of S.I.S.T.E.R.S. She is an avid student of the Word and ministers a couple times per month to our women. Ruth preached for us recently during a Midweek Gathering (01.25.17). God gave her an encouraging Word for our congregation. Here are some excerpts from that message. [Previous audio sermons are archived, but still available, and may be ordered at our Welcome Center] (G+ 02.27.17)
Thank you all for signing up for our MtZ March Prayer Month. Every day is covered but we would like to have multiple people praying each day if possible. If interested, see us at church. Also see the first names on mtzionfwc.org/calendar. Click March for the whole month. You can also hear the Sunday sermon that led to this prayer season (02.26.17). (G+ 02.28.17)
This month at MtZ, someone is praying every day for our congregation, calling on God to instill dreams and hope in us as we reach our city.  If you would like to join us, take a look at our online calendar.  Then connect through our Facebook event, or call us with a date.  We would be excited to have more prayer warriors join us during this time.  We will be sharing a follow-up message this Sunday! (G+ 03.02.17)
Tomorrow at Midweek we continue our study of the Godhead or Trinity with a discussion on the Lord Jesus Christ and the Holy Spirit. We'll look at our doctrine and an Early Church declaration: "the Holy Spirit, the Lord, the Creator of life, Who proceeds from the Father, Who together with the Father and the Son is worshipped and glorified, Who spoke through the prophets." – Nicene Creed, http://mtzionfwc.org/doctrine/ (G+ 03.14.17)
Thank you Crystal, Sis. Sharon, Zorsy, Larry, Bonnie, Gary, Randy and Haley for joining us at the Pastors and Leadership Conference/Rural Compassion yesterday at Revival Center in Cadillac. Thank you again for brainstorming with us after service today to give all the resources we received to our community! (G+ 03.19.17)
Midweek Gathering: Shane Myers, Worship & Refuge Dir.
Wed. 03.29.17 at 7 PM
Shane Myers has been voluntarily serving at MtZ since 2014 in worship and eventually with Refuge Student Ministries. He has an amazing ministry heritage and education. He has also served for many years in full-time ministry.
K-5 class available
Refuge will join the main service (G+ 03.22.17)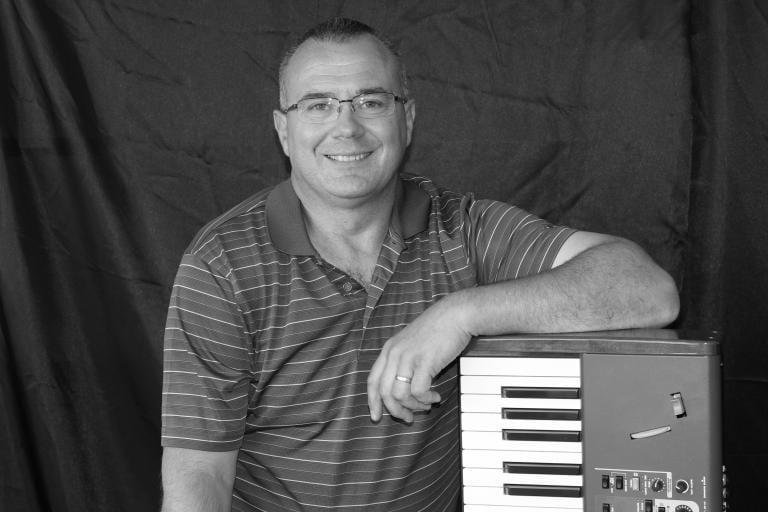 This is a new blog post from some of our dialogue at the intersection of strengths-based research and our engaged workers at Mt Zion. (G+ 03.29.17)
We enjoyed a phenomenal Word that Shane Myers shared at our last Midweek Gathering. He masterfully dissects the passage where Jesus asks, "Who do you say that I am?" (G+ 04.03.17)
Gwyn's crew did a phenomenal job serving communion on Good Friday for well over four hours. The setting and atmosphere was beautiful for many who quietly slipped in to do this in remembrance! (G+ 04.14.17)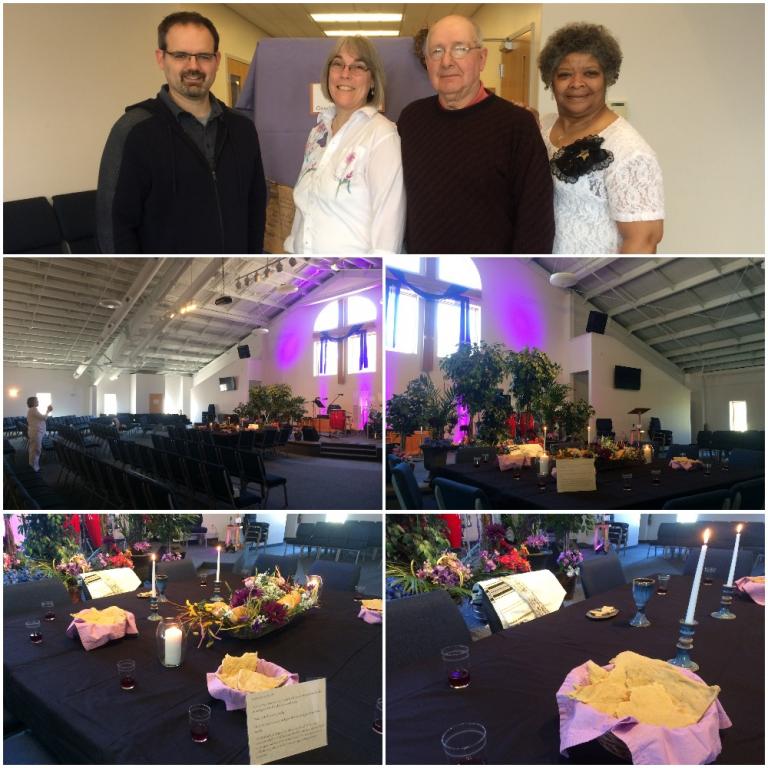 We're thankful for all of our engaged workers who served throughout Holy Week at our events. Our sermons from yesterday are now available. Ruth Buell (Elder and Director of S.I.S.T.E.R.S.) shared a brief sermon on the Resurrection Story in our Sunrise Service. In our Worship Service, we explored the ancient teaching of Christ the Victor, or "Christus Victor," and its applications for today! (G+ 04.17.17)
We had a fantastic worship service this morning and some heartfelt prayer at the altar for our leaders, lifting up those who serve. We've uploaded a couple sermons to our "Month of Sundays!" including Rev Vernell Ingle, Pastor Emeritus Mike Wermuth, and Chaplain Mark Belanger. (G+ 07.09.17)
THE END OF ALL THINGS.  Have you ever been afraid you would wake up one day and realize the end had arrived? Last days? Final judgment? End times? The sky is falling? We're discussing our Core Beliefs and The End of All Things. Any curious soul is welcome . . .
Midweek Gatherings, Wednesdays, 7 pm
Core Beliefs teachings and Q&A (G+ 07.11.17)
Sunday Series in Ephesians 4: Unity of the Spirit.  Worship Service, 10:30 am (G+ 07.21.17)
MtZ family, we'd love to spend some time with you in the morning. We are discussing Unity in the Spirit: One Hope. Tomorrow is also communion Sunday. Remember the Englers and Annual Picnic next Sunday (08.13.17) . . . We really are like family! (G+ 08.05.17)
Right now all 5 sermons on our website are about the Unity of the Spirit in
Ephesians 4
. We're working slowly through this Text, taking time to explore what Paul writes, and allowing the Spirit to challenge us. If you've missed a Sunday recently, take a moment to catch up. These words are for us in these times. (G+ 08.07.17)
MtZ 1) Praying for you right now that God will open up doors for you to invite friends, family, coworkers to the Englers and Picnic this Sunday, 2) All 5 of the sermons on the website are on Unity in the Spirit (timely words for us so take a moment to catch up mtzionfwc.org), 3) Thank you for the birthday surprise fellowship last night after Midweek!!! We love and appreciate you all (G+ 08.10.17)
On behalf of MtZ, Crystal and I want to thank everyone involved yesterday in the service with Rev. Jean-Paul Engler and our Annual Picnic. It was a fantastic day, from the powerful worship, to the timely Word, to the amazing lunch and games. Thank you all for welcoming visitors and making them feel like family! (G+ 08.14.17)
Today I shared one last pot of coffee with Jean-Paul and Josette Engler. They have ministered to MtZ. They have ministered to my family. They have ministered to this pastor. May the Lord continue to bless them in their travels and mission! (G+ 08.17.17)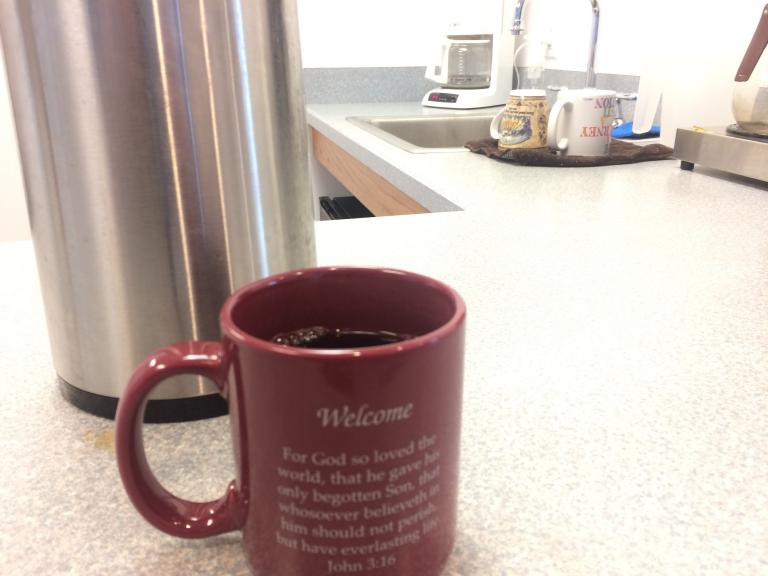 Right now, we're in a window between the ministry of Rev. Jean-Paul Engler and Rev. Per Akvist, both missionaries changing the world! Sunday our people decided to pray every day in this time . . . time we are now considering sacred. Some of our names are on the calendar. We're asking God for an awakening of souls, a revival and renewal that will propel us forward! (G+ 08.18.17)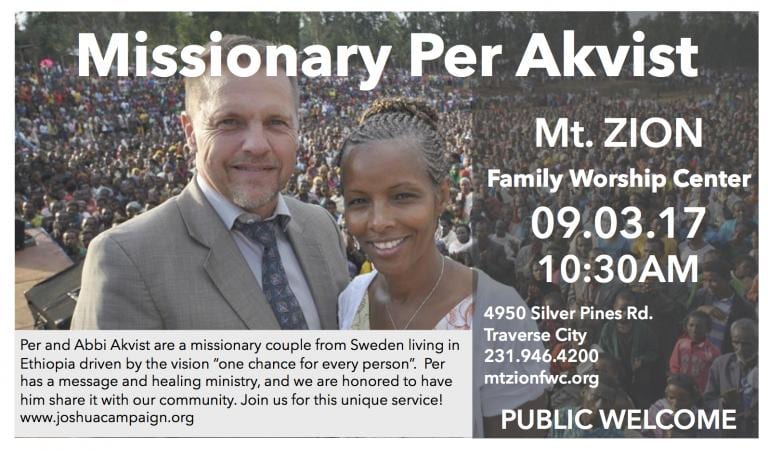 I may be a little biased, but this is the best blog post I've read in a while, practical and real, by Crystal Ingle. Believer . . . how do you deal with your unbelief? (G+ 08.22.17)
Midweek Gathering Testimonies (09.06.17).  Rev. Per Akvist states: "Jesus promises in the Bible, when we come together in His name He is right there! We just need to act accordingly! These three people had severe back pain and one leg shorter. We saw how their leg grew out (the man, one inch) and pain disappeared! Many more testimonies came forward; we walked out of the church at 3pm."  We want to set aside time to hear about the Spirit's work from Sunday! This Midweek Gathering [7 pm] we will dedicate time to praise reports! Consider joining us, either to speak of God's goodness, or to hear of it! Hebrews 3.13 (G+ 09.05.17)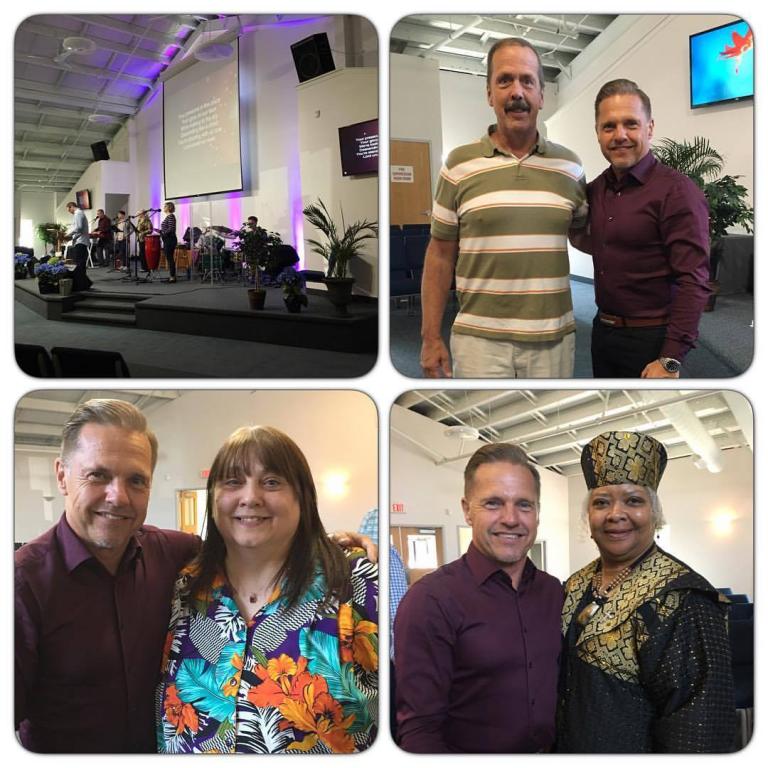 Thankful for an opportunity to serve our local schools! (G+ 08.29.17)

Remember, this Saturday is our Food Pantry.  Always humbled and honored to see this team serving our community . . . (Larry, Wendy, Keith, Jamie, Kevin, Bonnie, Mercia, Zorsy, Jim, Carmen, Mateo, and too many other to count who often give of their time).  Show up a little early to register, spend time with some of our leaders, hear a good Word in a short service . . . food for the soul and the body!  ". . . with actions and in truth" (1 John 3.18) (G+ 09.07.17)
Last Minute FYI: Tomorrow is our last service with Jason Bates before he moves to Washington. We will honor him in service and baptize him afterwards! This will be a great day for one of our long-standing members! Plan to join us in blessing him.  Jason truly is someone who has impacted our congregation and Traverse City.  He loves Northwest Michigan and he is well loved.  Jason is sitting among the kids at Fall Family Festival in this pic. He has given far too much to count for our children at events like this, and he will be missed! (G+ 09.09.17)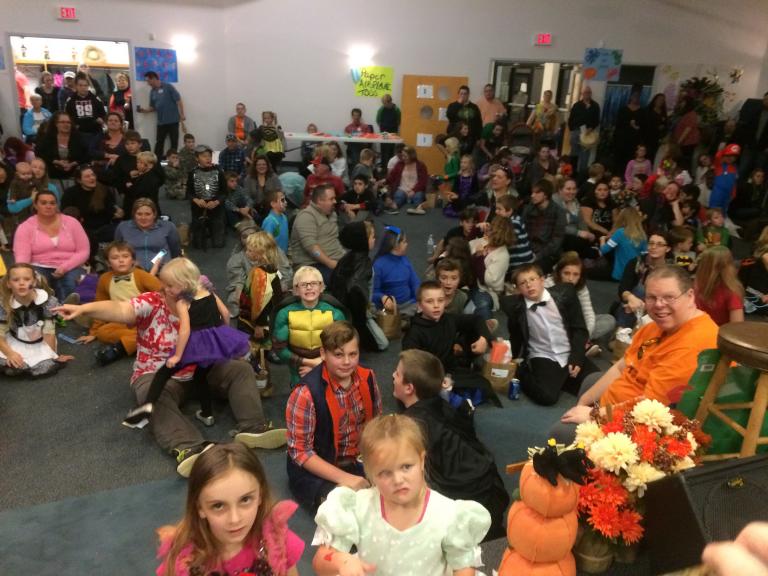 Once again, we're grateful for the Word and the display of God's wonders among us last week. We have heard many testimonies so far and we're still making time for more. (G+ 09.11.17)
A little over an hour until our next Core Value . . . and good coffee! Christian Biblical ethics in relation to war. This should spark some interesting discussion. (G+ 09.20.17)
This just in. The NFL has officially decided not to fly the flag at all. Actually that's not true and it has nothing to do with this post, but I bet it got your attention. See you tonight at MtZ Midweek when we talk about Holy Matrimony (G+ 09.27.17)
Amazing service this morning . . . unbelievable worship!!! Here's a new blog post with 4 recent updates to our website – take a quick look! (G+ 10.08.17)
We started our Midweek Core Beliefs series on 02.22.17. Along the way, we updated our doctrine and welcomed 4 members – quite a feat!!! Tomorrow will be a Q&A Open Forum on our Core Beliefs. If you missed a couple points, or just have more Q's or comments, please join us at 7 pm! Proverbs 4.7 (G+ 10.10.17)
Midweek Gathering tonight will include prayers for Santa Rosa. Our family invested decades in ministry there. We know people who are suffering losses in one way or another. At one point the fire was within 2 blocks of Family Bible Church [where Rev. O.V. and Carmen Ingle pastored]. Please lift up the Barkers who serve in ministry there now, and that region that has been devastated. (G+ 10.11.17)
We want to take a moment to thank those who are involved in events like our Fall Family Festival, and post some fun pics for you to enjoy from the evening! [new blog post] (G+ 10.31.17)
Sunday we continue our series Unity of the Spirit. "Paul clearly states in Ephesians 4:11-16 that the equipping of the saints for compassionate service in Christ's name must happen in community." – Byron Klaus (G+ 11.02.17)
We are delightfully overjoyed to announce the arrival of our first winter snow. My youngest son thinks it's Christmas. Yesterday's fantastic temperatures for our family: Dallas 64 degrees, Joplin 57, Roanoke 52, Traverse City . . . "Feels like 8." I cant wait to brew coffee at MtZ in the morning. Brrrrr (G+ 11.11.17)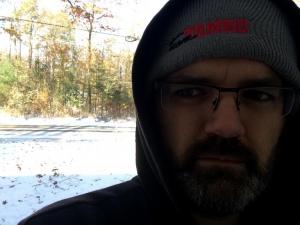 "We process more information in a 24 hour period than a medieval peasant would have processed in his entire lifetime" – James Hampton.  This Generation, Midweek Gatherings, Wednesdays 7 pm, MtZ (G+ 11.14.17)
On Ephesians 4.15. Speaking truth without love abuses others. Loving without truth enables others to keep making mistakes. "But speaking the truth in love" empowers others and Christians.  MtZ message, 11.12.17, The How-To's of Community (G+ 11.15.17)
Uncomfortable church growth stats: 80% of American congregations are at a plateau or declining, and only 50% of congregations will add 1 new convert in next 2 years. Only 5% of congregations are growing. What do growing congregations have in common? They are bringing in new converts. – Frank Damazio, "Strategic Church" ["Unity of the Spirit: The Basics of Community Development" Sunday message 11.19.17, "This Generation" Midweek Gatherings] (G+ 11.20.17)
I chatted with a parishioner today about the beauty of God as displayed in various ways. One example of many was nature. Those who appreciate God's creation can easily see within it the brushstrokes of the Master Artist. Later, I came across this in my readings. "Art has to be understood not as a mere illustration but in the greater context of the church, as it witnesses to the kingdom of God and to to the ultimate redemption of all things as set forth by Isaiah's vision." – Robert E. Webber (G+ 11.27.17)
"The beauty of space, especially worship space, speaks of mystery, of transcendence, of the supernatural." – Robert E. Webber, "Pursuing Excellence," MtZ Worship Service, 10 am (G+ 12.16.17)