I'm going to spend a little bit of time on something that affects just about everybody who becomes a parent. If you haven't become a parent yet, I'm sure it affected you when you were a child. That is parent-child shared reading times, and how to navigate those times.
Reading was crucial for both of us growing up. We both have a higher education. One of my degrees is in counseling psychology and marriage and family therapy. We also homeschool all of our children. We're drawing on our heritage and experience, to offer 5 keys that work for us with parent and child shared reading.

Top 5 Keys
Parent & Child Shared Reading
i. Reading Level
In some ways, parents naturally assess the reading level of their children in the preschool years, before formal teaching begins.  We want to set our children up for success in the academic world, and we want to give them their first command of language.
We all probably start with picture books that range from a couple words . . . to Dr. Seuss who toys with language.
Then we progress into chapter books.  What types of chapter books do you want to read and which ones will be beneficial?
Then there are modern classics, books that may have been written last century.  Be prepared because the language will be different when a book was written for children in the 1920's in England, as an example.
ii. Consistency & Time
What does it mean for children to have a consistent time each day when you'll read to them?  You may have to pick the time based on your convenience (i.e. before or after work, or later after dinner).  Maybe you'll have more time to read multiple chapters on the weekends.  The consistency of that time will matter to the child as a time that is set apart just for them.
I'll be referring to Narnia below, but C.S. Lewis and J.R.R. Tolkien were simply in another era.  The children of that era must have been more used to the bitter realities of war than children in our age.  Therefore, you may not want to read some of their works to your children right before bed each night.  Perhaps read these types of modern classics during the middle of the day.  These are still tremendous books for children.
iii. Setting & Attention
Crystal homeschools our children.  She can set up shop wherever she wants to in the house.  However, for me and whichever child I'm reading to, it's helpful to pick a setting and environment that's going to be somewhat similar each time.  I want to be able to keep their attention and the setting helps when it is familiar.
At times, it's good to allow the children to have an activity while we read (coloring, drawing, drawing characters from the book, or even playing with Legos, etc.).  Sometimes it's good for the parent to draw out the basic elements of a scene, since chapter books don't have as many pictures.  This helps the child comprehend the story.
You want to fuel the imagination, but you do not want to distract the imagination.
iv. Series
The series is a great idea, and there are many in recent times, like Lemony Snicket.  There are many types of children's series that have come along.  In our family, we have read the Chronicles of Narnia.
Narnia is a 7 book series written by C.S. Lewis.  I've always been amazed at how an Oxford educated man can write a Theological and philosophical masterpiece like Mere Christianity, which is highly regarded, and also write children's books like Narnia.
What makes this series different from J.R.R. Tolkien's works is that Tolkien probably uses Christian spiritual themes and symbolism, but Lewis writes intentional Christian allegory.
Before starting a series, try a variety of chapter books to see what type of books your child might enjoy at this stage.  Before I read the Narnia series to our children, my wife Crystal had already been reading chapter books to them.  Take a moment to look at her list of 10 recommendations below.
Before I read Narnia, I read Winnie the Pooh to my youngest son to test my ability to read through larger chapters, keep his attention, and maintain an English accent as I narrated.
So if you're going to start a series, make sure you're testing books to discover your child's level, because it is a commitment.
v. Celebration
Celebrate what you're doing.
Celebrate with movies related to the book.  Narnia has 3 movies covering 3 of their books.  It's quite an incentive to tell your child that we're waiting to watch The Lion, The Witch, and the Wardrobe until after we read the book . . . because it's the 2nd book.  That's quite a lot of reading before the 1st movie.  See the Narnia movies below.
Use rewards, which can mean anything.  For instance, if you have some extra time and your child is doing well, why not read a 2nd chapter as a reward?
Be intentional about the reward of conversation, making room as you're reading.  Some kids will ask questions often, so you may have to make them wait until the end of each page.  Nonetheless, take time to explain so they understand the concepts.
With Narnia, there's ample room for Christian conversation.  In some ways, you'll be discipling your child as you dig into the deeper issues of the faith in these allegories.
For a child, conversation is celebration.
One of our rewards is that we always read at least the last 2 chapters of each book in Narnia at the same time.  That way it's more of an experience that hopefully makes a memory.  Crystal has an 'ole fashioned homemade hot cocoa recipe with whole milk.  If we can, the whole family celebrates the end of a book, sips hot chocolate, and talks about the book together.
---
notes: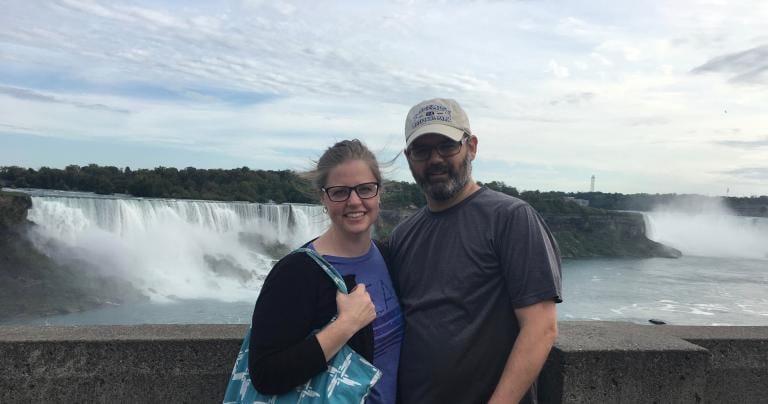 Pastor Jared Ingle
Long Lake Friends Church
JC Ingle, Inc.
I not only minister as a pastor, but I hold a Michigan credential as a Limited License Marriage and Family Therapist.  I offer services under supervision for: individuals, groups, couples, and families.  I provide counseling in the Grand Traverse Region of Michigan.  I can also offer online counseling anywhere in Michigan (via Zoom).  I can provide online therapy for people in other states too, depending on that particular state's law.
If you'd like to reach out: Meet Jared
Narnia
The Chronicles of Narnia (7 book set, Paperback): CLICK HERE
You'll see this set in various forms. The covers on this particular version highlight the original art.
Narnia movies
The Lion, The Witch and The Wardrobe (Blu-ray + DVD): CLICK HERE
Prime Video: CLICK HERE
Prince Caspian (Blu-ray + DVD): CLICK HERE
Prime Video: CLICK HERE
The Voyage of the Dawn Treader (Blu-ray): CLICK HERE
Prime Video: CLICK HERE
No doubt a couple of these Narnia videos will be available on Disney Plus or Disney+ soon.
10 books that Crystal uses
The Apple and the Arrow: https://amzn.to/2VIe1F0
Mary on Horseback | 3 Mountain Stories: https://amzn.to/2qiL1Ix
Johnny Appleseed | The Story of a Legend: https://amzn.to/32uNQEc
Here's a Penny: https://amzn.to/32hiXTH
A Grain of Rice: https://amzn.to/31ohWZ2
Twenty and Ten: https://amzn.to/2oLYLuF
The Family Under the Bridge: https://amzn.to/2VNWJ9I
The Hundred Dresses: https://amzn.to/32hjzIZ
The Boxcar Children (series): https://amzn.to/32iSWU3
Grandma's Attic (series): https://amzn.to/32iTs4r