Tomorrow, there will be a gathering in Traverse City to discuss housing.  Perhaps there will be some decisions made that will affect us all.  There are questions that seem to be better left to those who are in the field of development.   However, this is a point of concern across the board in our region, and it is certainly a topic of conversations among local pastors that I meet with.  It is from these conversations with clergy, not from any of my expertise in development, that I share this post.  Last week on a single day, I talked with 8 different pastors throughout the day.  I often find that they have their ear to the ground in our region, and that they raise good questions to consider.  Our questions generally revolve around whether or not our town is affordable for the younger adults and families, i.e. cost of living.
A note about this longread: Sometimes, it's just better to raise a lot of questions to spur discussion than to present a bunch of answers.  I've always admired professors who could do so.
What about college costs?
We sometimes discuss very practical matters, like tuition.  Last week a pastor asked if I had seen the article by Forbes on 30 colleges in America that allow for students to work in lieu of student loans.  Although my wife has already seen this article, I hadn't.  As I read through it, I didn't realize some very well known colleges are on the list.[1]
Unfortunately, none of these schools are close by.  Nonetheless, our college has historically been, and may continue to be, a point of pride for Traverse City.  We have a community college and a university center which houses 6 branch campuses from other colleges.  Young adults can earn an education here, and perhaps an "affordable" one, but can they "afford" to remain in the region afterwards?
What is the cost of living?
College costs are not the primary point of concern as I chat with local pastors about Traverse City.  Cost of living is.  This is an ever-pressing concern in our region.  How do we retain college students, young adults, and young families in our region?
There are many ways to calculate the cost of living, but there are actual tools available to the general public.  Sperling's Best Places is a website that has been around for a few years, offering all types of comparisons.  On their cost of living index, the average for the USA is set at 100.
Here are Sperling's numbers for Traverse City.  Traverse City is at 102.2.  That may not sound too bad, but the rest of Michigan is hovering at 96.7 for overall cost of living.  That's a 5 1/2 point differential between our town and our neighboring communities and state.[2]
What about housing?
In Traverse City, we have witnessed fairly large building projects on the outskirts of town, at least large for around here.  There are apartment complexes going up everywhere.  I was talking with a developer awhile ago who said that in some of these areas, we may see some "affordable housing" projects spring up.
Last week, when I mentioned that conversation to a local pastor, he simply asked, "What does 'affordable housing' mean to you?"  He explained that the affordability question is really for those who are making these types of decisions, because they don't seem to have any problem affording housing in town.
These pastors have checked into the costs of the newer apartments.  They are still prohibitive for many young adults and young families.  Housing is a core consideration when people are attempting to see if their income will viably match the local cost of living index.
How do we compare?
At the top of the Traverse City page, Sperling's Best Places says, "Housing is the biggest factor in the cost of living difference."  The median home in America is $231,200.  In our town the median home price is $267,200.  Some may not think that a $36,000 difference is that bad, and others may think it's a deal breaker if they're considering moving here.  However, let's refocus on Michigan, which only has a median home cost of $151,400.[3]  Now we may have a problem, because our town is over the state average by $115,800.
Does anyone else think that's a potential problem, if not for this generation, but the next?
It's no secret that it's expensive to live in certain parts of Traverse City, but how is this possible?  It's been many years since my macroeconomics class in college.  I know some basics about supply and demand and I've lived in coastal areas before, but there are some things that are simply out of my league.
Expensive land
I can suggest some further reading.  The Traverse City Record Eagle has ran a couple stories on this recently.  Sarah Lucas reports that rising housing costs are not due to housing costs per se, but are linked more to land costs than anything.[4]
We are facing a housing shortage, so I'm guessing she's talking about supply and demand.  We have a higher demand for housing than we actually have of supply, so costs are going up.
If I am reading her article right, developers are trying to determine how to build on the crucial areas of land that are available to us now.  She reports that this will be on the agenda at the Housing Summit tomorrow.
Millennials are leaving town
For another perspective, I can refer you to a recent article by CNBC.  It states that big, overpriced cities are losing the next generation, the millennials.  In overpriced metros, the millennials are simply moving to the suburbs or to another city, instead of fighting the rising prices.
"A 2018 report from Zillow found that home buyers will pay 26.5% of their income each month for a median-value home in a city, compared to 20.2% for a similar home in the suburbs."[5]
We may think that Traverse City is not a big city, so this does not apply to us.  However, we are seeing similar things happen in our region as more of the population is moving to our neighboring villages and communities.
Furthermore, we may think that metros have no control over their economy and cost of living, but that is not entirely true.  The same article that named very large metros with a high cost of living, also named very large metros with a low cost of living.
Who's responsible?
We have to bear some responsibility for our economy, and what we call "affordable housing." I do not mean this as a jab, but I probably need to point out that the Housing Summit that is going to discuss "affordable housing" tomorrow in Traverse City . . . is $55 per ticket.
Is this irony an example of our mindset on the whole matter?  Who can afford to be at the Housing Summit from the group that actually needs affordable housing?
I certainly do not have the answers on that higher level, but I've lived in very expensive coastal regions.  We've also lived here about 6 years.  We know that if everyone points the finger of responsibility at everybody else, then the cost of living generally escalates.
What do we want to become?
Pastors are concerned that we're facing the very real possibility of becoming a
snow bird
region, because the typical profile of someone who can afford to move into the area is someone who is older than young adults.  On the other hand, it's not uncommon for us to attract homebuyers who buy a 2nd or 3rd home here, because our summers are so glorious.
In all my conversations, I haven't heard someone say that we're attracting young adults and young families to the region.  Many are concerned that we're not even keeping our own here.
Would yesteryear's yuppies please help us develop a local economy where this year's millennials and families can survive?
What are pastors saying?
I've heard pastors ask if we're going to have to change our ministerial strategies, because the average age in our region continues to climb. Can we viably cater to aging cohorts in local churches? I've heard pastors ask, "What types of ministries better reflect our demographics?"
I know a local pastor who has said that he has come to grips with the fact that he will probably never have a paid youth pastor on staff. He seemed somewhat grieved about it, but it simply isn't a priority for his aging congregation, which reflects the aging neighborhood.
When my wife and I were looking for a house in the region, a pastor in Traverse City proper was honest and told us, "You will never live in town unless you are independently wealthy."  We have always had to commute a little wherever we've lived, so we chose to buy a home outside of Traverse City.  I'm sure the pastor hated to tell us about the cost of housing, but he wanted to save us some time as we were house hunting.
Pastors have told me that the homes in town, those closer to the bay in the city limits, are very difficult to afford for an average family.  Independently wealthy people own or rent them.  Then there are people who want a 2nd home.  There are also multi-family homes, or homes with all of the bedrooms rented out.  None of these options seems like "affordable housing."  Granted, many of the homes are magnificent beyond compare.  However, most often the homes are not much greater than those in our surrounding communities, where prices are more affordable.  Who decides?
Why are ministers concerned?
This may sound like an obvious or even moronic question to ask.  However, it may be more implicitly than explicitly clear.
We are sitting in beautiful churches that were built before our time.  Many of us have inherited our buildings.  As we see our congregations age, we practically wonder who we're going to turn the buildings over to.  There are plenty of stately churches in Traverse City that have been turned into various businesses over the years, standing as a stark reminder of the question at hand.
Those old buildings are no longer being utilized for their original purpose, because the congregation has moved out.  That may be just fine with some, but pastors generally believe that they are not only called to a congregation, but called to a community.  I haven't met many pastors who think that their church has nothing to offer in the local marketplace.  We have a reason to be here.
What if our flock can't afford to stay in the building, or our younger generations can't afford to stay in town?  Then the town loses one more group that is raising up community leaders, because churches disciple and build character into the next generation.
What will it take?
I have no idea, really in Traverse City, I don't.  There are good civic and church groups for young adults in the region.  I hope they are a voice in this time as we consider housing.
I'm reminded of a colleague in student development, who oversaw a college group in his church, and the commuters at a university.  In total, he worked with around 600 students.
I asked him about his success.  He agreed with the popular notion that tuition assistance is important for collegians, and that we need to help with basic needs.
However, he was always thinking outside of the box, and he still does.  He personally networked in his community to find real affordable housing for students under the auspices of good landlords.
He said that if you can help commuters and young adults find a good place to call home, you'll instantly have a loyal parishioner in your congregation.
In his church, this is one of the greatest strategies he used for growing his small group of college students up to around 300 . . .
His college group alone was more than 3 times larger than the average church in America!
So I believe it will take more ministers and pastors like him who can think outside of the box.  We need people to address the housing issue from the business world, and also from social sectors like the church.
---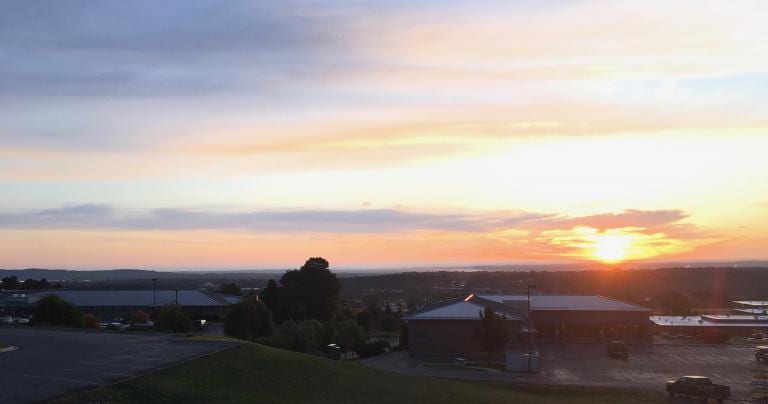 Pastor Jared Ingle
Long Lake Friends Church
JC Ingle, Inc. | ministry and supervised counseling
To connect, reach out at: Meet Jared
notes:
[1] Zack Friedman, "30 Colleges With Free Or Reduced Tuition," 
Forbes Media LLC.
, September 25, 2018, 
https://www.forbes.com/sites/zackfriedman/2018/09/25/colleges-free-tuition/
. [2] "Cost of Living in Traverse City, Michigan,"
Sperling's Best Places
, accessed October 17, 2019, 
https://www.bestplaces.net/cost_of_living/city/michigan/traverse_city
. [3] Ibid. [4] Sarah Lucas, "Land is common denominator to housing issue,"
Traverse City Record Eagle
, October 2, 2019, 
https://www.record-eagle.com/news/the_biz/sarah-lucas-land-is-common-denominator-to-housing-issue/article_5271ba9c-e39d-11e9-9e72-77be4cb818d3.html
.
[5] Alicia Adamczyk, "Millennials are fleeing big cities for the suburbs,"
CNBC, LLC.
, September 29, 2019, 
https://www.cnbc.com/2019/09/29/millennials-are-fleeing-big-cities-for-the-suburbs.html
.