Bondservants, obey your earthly masters with fear and trembling, with a sincere heart, as you would Christ, not by the way of eye-service, as people-pleasers, but as bondservants of Christ, doing the will of God from the heart, rendering service with a good will as to the Lord and not to man, knowing that whatever good anyone does, this he will receive back from the Lord, whether he is a bondservant or is free. Masters, do the same to them, and stop your threatening, knowing that he who is both their Master and yours is in heaven, and that there is no partiality with him. – Ephesians 6.5-9, ESV
I'm concluding the study on the House Rules in Ephesians.

The Bondservant
Because this seems like a sensitive topic, we'll draw on other voices in Scripture too.
i. "There is no partiality with him" (verse 9)
First, we'll start with the end to set the tone. Have you heard the line, God is no respecter of persons? It's found in passages like this. Paul uses this term 3 times and James uses it once. Paul and James both use the term the same way (Romans 2.11; Colossians 3.25; James 2.1).
The phrase "respect of persons" is all one word in the Greek, meaning one who shows favoritism. This favoritism can be based on externals, instead of recognizing the internals. James says that this favoritism can be based on wealth. The favoritism can also be performance-based. What are the various ways favoritism plays out?
God doesn't play that game. He knows who you are inside and out.
ii. Class structure
Secondly, I'll review the class structure in the home. Aristotle says, "The first and fewest possible parts of a family are master and slave, husband and wife, father and children."[1]
The man of the house seems to be lord and king in Greek Household Codes. Peter and Paul come along and change all of that.
To the Greeks, the wife does not rank any higher than the head butler. Peter and Paul return the wife's role to help meet. This is probably one of the origins for women's rights from a historical standpoint.
To the Greeks, children are on the same level as household servants. Unlike the Greeks, Paul talks directly to children as Christians. Paul also cautions fathers and parents with the injunction, don't be overbearing.
If the man of the house would obey Peter and Paul's House Rules, he would be a true light in that day and age.
iii. Removing barriers
Third, let's try to remove the barriers with the term "slave." For the record, we really can't understand true slavery.
However, "slave" can also be translated as bondservant. Bondservant is a better translation of the Greek term doulos.
In ancient Israel there are laws in place to protect servants. God does not want his people to be servants to each other. So if a servant works for 6 years, then he is free to leave on the 7th year. However, if he chooses to remain because he likes working for his master's family or business, he can choose to stay for the rest of his life.
The master takes a hammer and an awl, an instrument for piercing. The servant stands next to a post. The master puts the servant's ear up to the post, and punches a hole in the ear with the hammer and the awl. Now the servant is a "bondservant," committed for life.
This is the context when we see bondservant in the NT . . . a doulos. Furthermore, Paul used to be a Pharisee. So he knows the Law of Moses, and understands what a true bondservant is.
iv. Application
Fourth, how can we apply such a controversial passage today?
a. Paul levels the playing field with masters:
Masters, do the same to them, and stop your threatening, knowing that he who is both their Master and yours is in heaven, and that there is no partiality with him. (verse 9)
Here's the key phrase: "knowing that he who is both their Master and yours is in heaven." With one stroke of Paul's pen, masters and servants become brothers! Both the servant and the master give an account to the same "Master."
b. In some ways we are all servants
Many of us are servants in a bad way, just because of our economy:
The rich rules over the poor,
and the borrower is the slave of the lender. – Proverbs 22.7
We live in a society that easily allows for family debt, business loans, government deficit, etc.
We are also servants in good ways. For instance, Jesus Christ uses the term servant often, and calls us servants. In the following Passage, doulos is in the verb form:
"One who is faithful in a very little is also faithful in much, and one who is dishonest in a very little is also dishonest in much. If then you have not been faithful in the unrighteous wealth, who will entrust to you the true riches? And if you have not been faithful in that which is another's, who will give you that which is your own? No servant can serve two masters, for either he will hate the one and love the other, or he will be devoted to the one and despise the other. You cannot serve God and money." – Luke 16.10-13
We either serve God or we serve money . . . but either way we're servants! At the end of the day, we're created to serve.
c. What are the attributes of a good servant?
Ephesians 6.6-8 says that we are not working for self-promotion, not with "eye-service" . . . not for "people pleasing." If anything, as servants we work for our boss' promotion, to make our boss look good. If we are truly engaged in our work for the glory of God . . . then we're pleasing the Lord, who is the Master of us and our boss.
v. Finally, I have 1 question
After attempting to make an application of this Scripture in Ephesians, I have 1 question.
What form does Jesus take?
Does our Lord Jesus Christ, Son of God, take the form of master or servant?
Let each of you look not only to his own interests, but also to the interests of others. Have this mind among yourselves, which is yours in Christ Jesus, who, though he was in the form of God, did not count equality with God a thing to be grasped, but emptied himself, by taking the form of a servant, being born in the likeness of men. – Philippians 2.4-7
The term "form" is easily explained if we think about multi-sport athletes. They eventually become good athletes, getting into shape (or form) for specific sports and positions within those sports.
In a similar way, Jesus is God when He is in His exalted form at the right hand of the Father, and He is God on earth in "the form of a servant."
We imitate Christ who takes on the form of The Bondservant
It's a completely different business model than the world's. Jesus is a different type of leader, in a different form, and the Gospel of Mark also bears this out.
Joel Green says about Mark's narrative: "Jesus' ideas about messiahship seemed to be just the opposite of what the disciples and Israel as a whole had been expecting. Of course this is at the heart of Mark's point. He wants to demonstrate that Jesus is a kind of upside-down messiah, or more precisely, a right-side up messiah faced with an upside-down world."[2]
I'm concluding this study on the House Rules with the Scripture from Mark from our 1st message. Jesus confronts the business codes of His day, with the Kingdom ideal of a radical servant:
And Jesus called them to him and said to them, "You know that those who are considered rulers of the Gentiles lord it over them, and their great ones exercise authority over them. But it shall not be so among you. But whoever would be great among you must be your servant, and whoever would be first among you must be slave of all. For even the Son of Man came not to be served but to serve, and to give his life as a ransom for many." – Mark 10.42-45
---
featured image: JVI | LSOT | 10.28.17
I've emailed Dr. Larry Wood, who is the liaison with London School of Theology that utilizes the library at Asbury Theological Seminary. This is a similar program to the Centre for Pentecostal Studies that partners with Lee University and the University of Wales at Bangor, but it's L.S.O.T. that Dr. Wood partners with.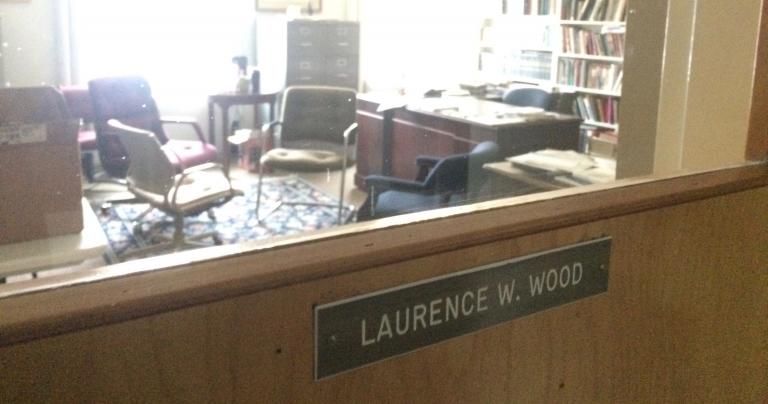 Laurence W. Wood, Ph.D. is a highly respected faculty member. He's the author of a few textbooks (including books tracing Pentecost in Wesleyan history). Dr. Wood has known many well-known Theologians personally. He's a premiere historian in the Arminian-Wesleyan stream. He also happens to be one of the most approachable professors I've ever had the privilege of studying with.
If I ever wanted to teach at seminary, he's called me out as a scholar, so L.S.O.T. would be one of the schools on my short list of options. My wife could probably study in the Spiritual Formation concentration of the M.T.S. at Asbury as well. Maybe I'd get to go back to school with my son who could start across the street.
We've only thought this through with a few educational hubs, including some around here. Some people may say it's just a small school in Kentucky . . . but no, I know I'm part of a much larger university consortium. I'm proud to be an alumn, and to have the opportunity to study with professors like Dr. Larry Wood.
Rev. Jared Ingle
Pastor: Long Lake Friends Church
Supervised Therapist: personal, couples, families
Traverse City, MI
series articles:
Submission CLICK HERE
Submission in the House of God CLICK HERE
The Sanctity of Water & the Word CLICK HERE
The Husband as Kephale CLICK HERE
Paul on the Role of Husband & Savior CLICK HERE
Revisiting the Wife's Role as Help Meet CLICK HERE
Love CLICK HERE
Respect CLICK HERE
Children & Parents CLICK HERE
series sermons:
Submission CLICK HERE
Sanctification CLICK HERE
Sexuality CLICK HERE
Husband, Head & Savior CLICK HERE
Revisiting the Wife's Role as Help Meet CLICK HERE
Love CLICK HERE
Respect CLICK HERE
Children & Parents CLICK HERE
notes:
[1]
David A. deSilva,
Honor, Patronage, Kinship & Purity: Unlocking New Testament Culture
(Downers Grove, IL: IVP Academic, 2000), 173.
[2]
Joel B. Green, ed.,
Dictionary of Jesus and the Gospels: A Compendium of Contemporary Biblical Scholarship
, 2nd ed. (Downers Grove, IL: IVP Academic, 2013), 563.