This is a transfer of spiritual leadership. Joshua is to become more than a leader or a warlord. This is a public call to Joshua's new sacred office, his sacred trust.
Crystal and Eliseo Ingle
Recitation, Teaching, and Prayer
For this piece, we simply needed a substitute for Bob Revnell, who usually provides our readings. I turned to my family first. I actually count it an honor when I have the opportunity to highlight anyone from my family in any aspect of the ministry.
In this vlog Crystal introduces Eliseo, who recites Psalm 150 from memory. Afterwards, Crystal offers a brief teaching on the Psalm followed by a prayer.

Recitation & Message
Joshua's Calling
Pastor Jared Ingle
Message | Joshua's Calling
What do you think of when you think of Joshua?
Joshua must be understood as a servant whose faithfulness is continuous with the history of Israel's deliverance from Egypt and her reception of Yahweh's Torah . . . a second Moses . . . a prototype of ideal kingship . . . He stands alone in the Old Testament as a political and military hero whose story is untainted.[1]
Does Joshua just show up in the book of Joshua? What's his backstory? More than a warrior, Joshua is a servant who develops a sensitivity to the Holy Spirit. Let's explore his backstory, the preparation leading to Joshua's Calling.
i. Joshua's Development Seems To Be Primarily Spiritual
Joshua is mentioned in Exodus 24 and 32 with Moses on Mt. Sinai. He's guarding the lower slopes while Moses is higher up meeting with God.[2] Joshua is the only person allowed on Mt. Sinai other than Moses. He gets close to God.
Then Joshua gets a lot closer to God.
Whenever Moses went out to the Tent of Meeting, all the people would get up and stand in the entrances of their own tents. They would all watch Moses until he disappeared inside. As he went into the tent, the pillar of cloud would come down and hover at its entrance while the Lord spoke with Moses. When the people saw the cloud standing at the entrance of the tent, they would stand and bow down in front of their own tents. Inside the Tent of Meeting, the Lord would speak to Moses face to face, as one speaks to a friend. Afterward Moses would return to the camp, but the young man who assisted him, Joshua son of Nun, would remain behind in the Tent of Meeting. Exodus 33.8-11, NLT
Joshua is called "the young man," and he probably performed humble tasks for Moses. He's a youthful follower, perhaps in charge of Tabernacle. The Hebrew term for "young man" could mean that he is unmarried. There are no children mentioned from his line (1 Chronicles 7.25-27).[3]
Joshua is the "young man who assisted him [Moses]," literally his minister or attendant.
Moses leaves, but Joshua stays behind in the Tent
Some think this does not mean anything, i.e. guardian of the tent. Then why would it be mentioned? What's the significance? Joshua is together with Moses in the presence of God. Joshua also makes a practice of remaining in God's presence.
Joshua's development seems to be primarily spiritual . . . How? 1. Joshua is close to God on Mt. Sinai . . . then closer to God in the Tent. 2. Joshua regularly stays in God's presence . . . Do we? Why or why not? 3. Like an exclamation point, this is the end of a traditional Sabbath reading. It's like the Hebrews are saying, Pay attention to Joshua in this Text!
ii. Joshua Grows Sensitive To The Holy Spirit
So Moses went out and reported the Lord's words to the people. He gathered the seventy elders and stationed them around the Tabernacle. And the Lord came down in the cloud and spoke to Moses. Then he gave the seventy elders the same Spirit that was upon Moses. And when the Spirit rested upon them, they prophesied. But this never happened again. Numbers 11.24-25
The Spirit is given to 70 Elders. As a point of clarification, there are not 70 Holy Spirits, as if God is producing more.[4] This is the 1 Spirit descending and distributing the Gift of Prophecy.
Whatever the Spirit calls us to do, He will equip us to do
The Elders need to be able to speak for Moses, and even for God. The Spirit confirms that they will by causing them to prophesy in this moment.
Two men, Eldad and Medad, had stayed behind in the camp. They were listed among the elders, but they had not gone out to the Tabernacle. Yet the Spirit rested upon them as well, so they prophesied there in the camp. A young man ran and reported to Moses, "Eldad and Medad are prophesying in the camp!"
Joshua son of Nun, who had been Moses' assistant since his youth, protested, "Moses, my master, make them stop!"
But Moses replied, "Are you jealous for my sake? I wish that all the Lord's people were prophets and that the Lord would put his Spirit upon them all!" Then Moses returned to the camp with the elders of Israel. Numbers 11.26-30
Joshua and Moses respond to Eldad and Medad. Two of the 70 Elders either missed the memo or were just late. The Holy Spirit descends on them in the camp and they begin to prophesy.
This passage is often taught by focusing on the words of Moses
Like all great leaders, Moses wants all people to experience the Holy Spirit, so Moses opens the door for all people and classes to have the Spirit.[5] Pastor Robert Morris points out:
What happened at Pentecost was a fulfillment of Moses' prayer [Acts 2] . . . When you receive the baptism of the Holy Spirit, He comes on you and remains with you. The Holy Spirit wants to walk and talk with you every day.[6]
So Moses opens the door for all, and Pentecost fulfills it.
What about Joshua?
He is showing a deep reverence for the Spirit. His words in verse 28 show us that he may be wanting to protect Moses, or protect the move of the Spirit. Maybe he thinks they are out of order. We have a Scripture like this in the New Testament:
But be sure that everything is done properly and in order. 1 Corinthians 14.40
In the moment, Joshua is protecting the honor of Moses and the Spirit. We often want to show the same reverence for the Spirit in God's house.
Joshua grows sensitive to the HS . . . Will we? Will we show HS reverence?
iii. The Spirit Calls Joshua
The Lord replied, "Take Joshua son of Nun, who has the Spirit in him, and lay your hands on him. Numbers 27.18
"Who has the Spirit in him." This is a capital "S-" Spirit. It can be translated, "in whom is spirit," like wisdom, piety, courage, and his capacity for leading. This is not the prevailing view. It's often translated capital S- Spirit in the Bible.
God tells Moses, "lay your hands on him." This has the same meaning today, ordaining Joshua. The laying on of hands is an action of authority showing a transfer or sharing of power. In fact the Hebrew term for lay is Semicha, and it is later used for Rabbi Ordination. It's the name of the ceremony.[7]
Present him to Eleazar the priest before the whole community, and publicly commission him to lead the people. Numbers 27.19
God tells Moses to "publicly commission him," which can be translated "give him charge." This is a transfer of spiritual leadership. Joshua is to become more than a leader or a warlord. This is a public call to Joshua's new sacred office, his sacred trust.
Transfer some of your authority to him so the whole community of Israel will obey him. Numbers 27.20
God says "transfer some of your authority to him." This can literally be translated:
Put some of your honor on him . . . Put some of your majesty on him
This is more than public honor. This is what we might refer to as sharing in God's glory. The people will see Joshua's glory and honor him like they honor Moses.
When direction from the Lord is needed, Joshua will stand before Eleazar the priest, who will use the Urim – one of the sacred lots cast before the Lord – to determine his will. This is how Joshua and the rest of the community of Israel will determine everything they should do."
So Moses did as the Lord commanded. He presented Joshua to Eleazar the priest and the whole community. Moses laid his hands on him and commissioned him to lead the people, just as the Lord had commanded through Moses. Numbers 27.21-23
Moses gives Joshua a double blessing. God tells Moses to lay his hand – singular hand – on Joshua (appropriate translation of verse 18). Overcome by the Holy Spirit, under the power of God in the moment, Moses lays both hands on him (verse 23).
There's no doubt the Spirit is involved in Joshua's Calling
It's more accurate to say the Spirit calls Joshua . . . and the Holy Spirit still calls us today.
The term Semicha in verse 18 is the same term in verse 23 for the laying on of hands. There are at least two great reasons this terminology is linked the the Spirit's call.
First, as stated above the term Semicha becomes the word used by Rabbis for an Ordination, a recognition of their sacred trust.
Second, this passage is also taught by Early Christian leaders for 2 reasons. 1. When a new Christian becomes established in the church, the Elders lay their hands on the Christian, symbolizing the approval of the Holy Spirit, and the Spirit's Seal. 2. Early Christians are Baptized in the Spirit with the laying on of hands.[8]
What is the Holy Spirit stirring up in your life?
How is your walk with Him developing?
Can you identify with Joshua's Calling?
---
With Gratitude:
Crystal Ingle
Intro to Psalm 150
Teaching and Prayer
Eliseo Ingle
Recitation | Psalm 150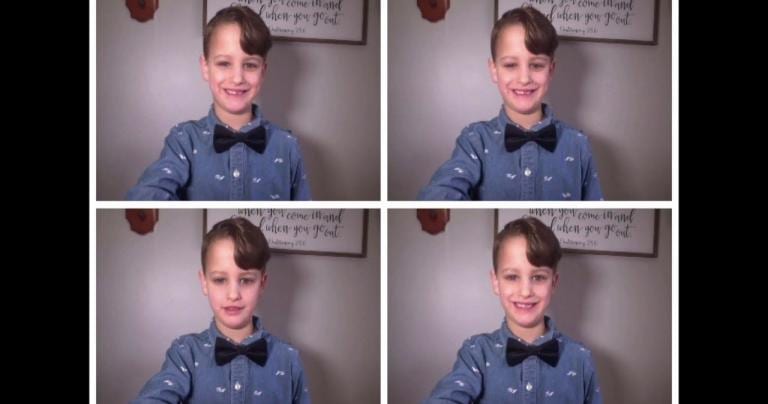 Pastor Jared Ingle
Message | Joshua's Calling
JCIngle YouTube
Long Lake Friends Church
4172 Church Rd.
Traverse City, MI 49685
Facebook @longlakefriends
longlakefriendschurch@gmail.com
JC Ingle, Inc.
notes:
[1]
William Sanford Lasor, David Allan Hubbard, and Frederic William Bush,
Old Testament Survey: The Message, Form, and Background of the Old Testament
(Grand Rapids, MI, Cambridge, UK: Wm. B. Eerdmans, 1996), 143.
[2]
J.H. Hertz, ed.,
The Pentateuch and Haftorahs
, 2nd ed. (London: Soncino Press, 1960), 358.
[3] Ibid., 362.
[4]
Ambrose, in Thomas C. Oden,
Classic Christianity: A Systematic Theology
(New York, NY: HarperCollins, 1992), 515.
[5]
Hertz, 617.
[6]
Robert Morris, "I'm a Prophet," in the
New Living Translation Fresh Start Bible: Direction for Every Day
, ed. John Andersen (Southlake, TX: Gateway Press, 2019), 129.
[7]
Hertz, 693.
[8]
Oden, 536, 625.