This week, I'm not sure there's anything new to report in Michigan, so I'm going to pull away a little. The real problem that I think we have, our real dilemma at this moment, is that there is good news.
If there is good news, then there should probably be an appropriate response. However, I'm still waiting to see one from our leaders. Here's a brief snapshot of the news this week, Michigan's Dilemma | Good News?
Table of Contents (TOCs)
Texas opens the church doors again
Our leaders are finally communicating
Executive Order 2020-70
Back On Track
Signs of the times?
No one is bigger than baseball
Michigan's Dilemma series
Texas opens the church doors again
Texas heard the good news that the church doors are open again via a communique from Gov. Greg Abbott.
To my knowledge, Texas is one of the first states to open churches again. Hopefully, others will follow suit very soon.
Our leaders are finally communicating
This is good news. They've been communicating before, although it's probably been behind closed doors. So far, we've only seen snippets of speeches where the leaders have been referring to each other, but we haven't seen them together on stage.
This week they've started to communicate "officially." Both our Legislature and U.S. Congressman Paul Mitchell are suing Gov. Gretchen Whitmer. Also, Michigan Senate Majority Leader Mike Shirkey is putting forward a plan for a state-wide petition that would accomplish something similar by limiting her powers.
This is one of the reasons I would prefer to turn my gaze to other matters in Michigan. We have three branches of government: Executive, Legislative, and Judicial. When two of them are not on the same page, the third one gets involved. I'll let them do the talking. They've all got the legal teams and money to officially communicate in the Michigan Supreme Court.
I consider myself to be a person of great faith, but I'm also too much of a realist to believe that we will see any drastic changes soon. I'm expecting that the only good news we'll receive soon is that there will be a gradual loosening of the reigns in the next Executive Order on May 15th.
Executive Order 2020-70
Gov. Whitmer issued an Executive Order last week easing some of her restrictions for the state. I found out from some pastors that I network with – pastors who can go over legal documents with a fine-tooth comb – that churches can open back up now in Michigan.
Paragraph 16 states: "Consistent with prior guidance, neither a place of religious worship nor its owner is subject to penalty under section 20 of this order for allowing religious worship at such place." Executive Order 2020-70
Maybe we should thank the powers-that-be, although the press has certainly not reported paragraph 16. Some churches have picked up on this clause, and they opened last Sunday. Others are opening this Sunday. I'm guessing that most churches are not opening yet, simply because they don't know about it.
On behalf of those who understand the law better than me, I believe it's my privilege to pass along this good news.
Back On Track
Indiana, one of our neighboring states, has been a little more forthright with churches. They have opened the doors for public worship, and have issued some helpful recommendations.
I'm sure I have the same questions others have. If Indiana is opening up, why not Michigan? Wait, does Indiana not have any big cities? That must be it.
This just in: Ohio is opening up again by May 15th and May 21st in progressive stages. Various news sources have covered their progress, but FOX8 out of Pittsburg states that churches were never closed in Ohio.
For those who don't know Midwest geography, Indiana and Ohio are the two states on our southern border. Furthermore, Toledo, Ohio is directly south of Detroit, Michigan. The two cities basically run together. Why is Detroit bad enough that we have to close all of Michigan, but Toledo is not bad enough to close Ohio?
Even if you're in another state, Indiana's recommendations are good news for you and your church leaders to consider.
Signs of the times?
Are we witnessing some signs of the times? In other words, are we witnessing the last days unfolding? Are we witnessing an in-breaking so to speak, a Kingdom moment?
There are some who think that is exactly what we are witnessing. Personally, I don't know what to think. I do know this. Two Christians that I trust sent this video to me at different times this week.
Please watch, only if you're interested in such things. Please judge by your own standards. However, this message is gaining a lot of traction. At the time of my article, it has over 400,000 views on YouTube, not to mention other outlets.

Rev. Danny Jones
trounces the New World Order!
Pastor Danny Jones of Northlake Baptist Church is formally trained in ministry, and cross-trained in pre-med. Therefore, he has a unique voice. Has he picked up a scent? Is he on the trail of a more vile evil than the virus?
Eschatology is a form of Theology that I'm trained in, although it's not my primary forte.
I do believe there are probably some VIPs around the world who wield a lot more power than we are comfortable with.
I also truly believe that there are certain Eschatological events that will occur . . . no matter what . . . there's just too much prophecy in Scripture to think otherwise.
If there are doomsday events that will occur . . . then we must also believe that there will be a spotless church . . . an end times revival . . . a renewal of what God made His church to be.
That is good news.
No one is bigger than baseball
On May 7th, before the next expected Executive Order on May 15th, I received an interesting email. Our local wood bat league team – that won the championship last season – is announcing that they're opening the season up by the last week of May.
Traverse City Pit Spitters 2020 Schedule
It's interesting because they may not have permission yet, until after we hear what's next on May 15th.
Actually, because some legal experts believe we're in some type of limbo right now – Executive Orders vs. the Legislature – people can get back to business. However, Senate Majority Leader Mike Shirkey still recommends that we pay attention to the Executive Orders until this matter is clarified.
In my last article, I offered a link from USAToday reporting on the MLB. This is a proposal that the Big Leagues could resume in late June with the teams realigned by regions and a shorter season.
This week, various news outlets are speculating about the proposal to start Spring Training up again and begin a shorter season by July 1st.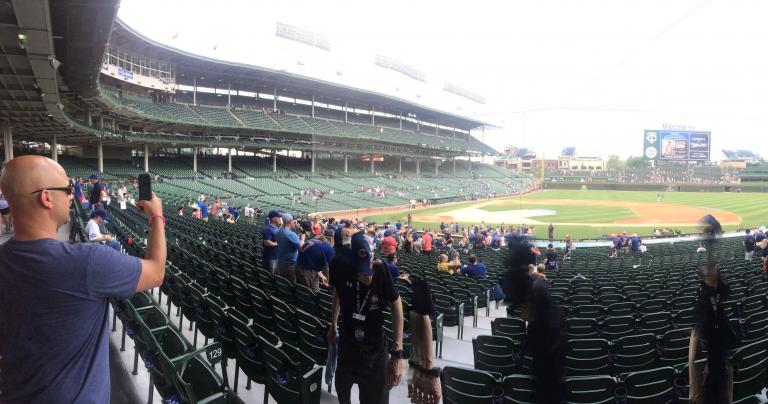 This would include, of all teams, the Detroit Tigers.
This report is from Sports Illustrated
I may not have a lot to add to the medical or legal debates raging around the country, i.e. balance of power, red vs. blue political battles, or medical statistics. However, baseball was a forte of mine earlier in life.
Let me just say . . . speaking only in terms of worldly reality . . . you may think you're bigger than God and that you can make decisions affecting the lives of millions.
Unfortunately, you are sadly mistaken if you think you can stop baseball, when MLB starts talking about starting up again.
No one is bigger than baseball . . . I'm joking . . . well, half-way joking . . . and that is good news too.
So this week, I truly believe that Michigan's Dilemma is that the powers-that-be don't want to face the fact that good news is cropping up all around us, for whatever reasons.
Michigan's Dilemma series:
Constitutional Rights vs. Political Winds
Governor's Office vs. Legislature
---
Pastor Jared Ingle
Pastor | Supervised Therapist | Teacher | Writer
Long Lake Friends Church
JC Ingle, Inc.
Traverse City, MI