Prayer Inspired by Absalom | Tue 09.01.20, 6:08 pm
As I've stated in earlier Facebook and LinkedIn posts, sometimes the conventional concordance-based hermeneutics and/or Inductive Bible Study (IBS) do not capture the essence of a Passage.
Furthermore, I'm not really contracted to write academic treatises with the content team at Patheos Evangelical.
I'm contracted as a Pentecostal writer with Patheos and Pathway Press.
Sometimes the higher-ups know me best, so they know that I'm not using Scriptural forms of interpretation like IBS or concordance-based hermeneutics, especially in the devotional pieces I share.
Jesus says to Nicodemus who's questioning Him about His interpretations, among other things, "the wind blows where it wills . . ." (John iii.8).
Today, I read 2 Samuel 17-18; Psalms 56 and 71; and Matthew 26-27 (RSV).
I've been contemplating the way of the cross in recent weeks.
However, for the first time I wondered about Absalom as a "type" of Judas.
We usually don't have a problem casting King David as a "type" of the Messiah, but what about Absalom?
The story has always grieved me. I have always prayed that I would not be like Absalom who overturned a kingdom.
It's a vital prayer for pastoral staff to pray.
Today, the story seems a little more tragic when I pair the reading with Judas in Matthew.
One of the reasons I've been reading the cross stories has to do with the road to the cross; from Pilate's judgment seat just inside the gate, to Simon of Cyrene just outside the gate, and on up the hill to Golgotha.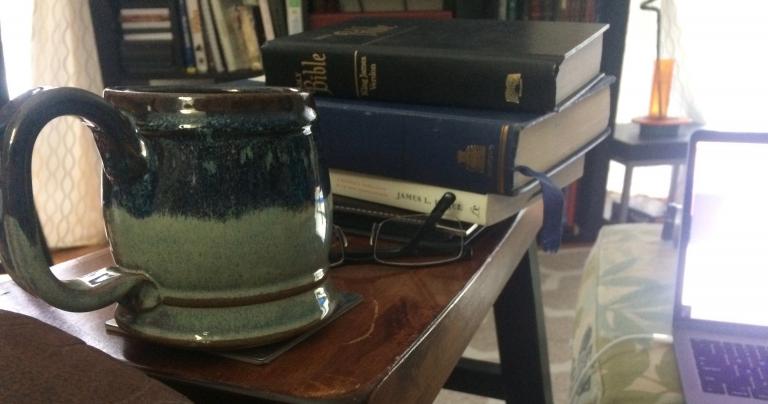 I have taken it under counsel with the higher-ups, and perhaps I will continue to. I cannot say here, but in recent weeks my life has once again been impressed with the reality of it all.
There are many ways it could have happened, but I see how it could have happened one way, so I keep returning to read and pray there.