I have something to gain by promoting people, and not just anyone. I promote voices who have spoken to me. That tells my followers something about who I am.
It's the day after Pentecost Sunday and we're starting a new week. I just want to share something that's like a trade secret, if you don't know.
There are so many ideas out there about promoting yourself, promoting your own business, doing the things that will actually gain you notoriety, and getting the word out about yourself.
So I was looking back over my last couple months, and I've done a lot of pieces on other people, organizations, etc.

promoting others is a big trade secret
A lot of times, capitalizing on the strengths of others and promoting other people, is something that actually gets you noticed more.
This last week, I had about three of those types of posts that I put out on different networks, and they actually gained quite a bit of momentum.
I'm going to share them with you. I'll share the links, some pictures, and a blog.
---
i. Last month, I was contacted by the office of the General Bishop, PCG
Wayman Ming, Jr., D.Min., PCG General Bishop, will be releasing a second book this summer. I was asked to assist in getting the word out.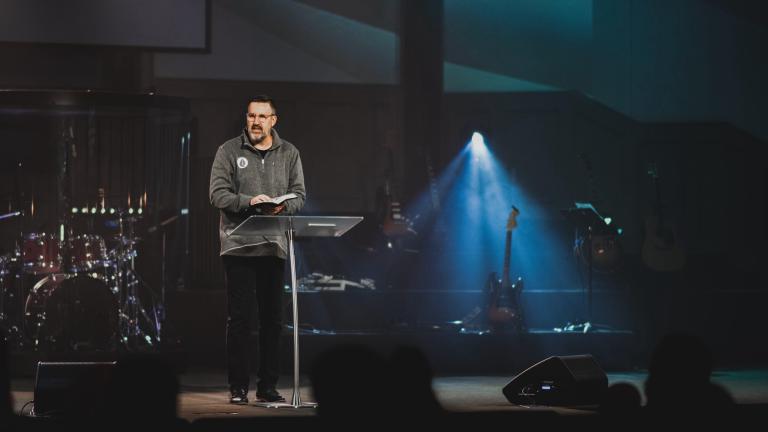 In order to do so, I was offered promotional pictures and materials to utilize. So I got to work.
I prepped an email. I have an email list of about 700.
To see the email I sent out: CLICK HERE
To subscribe to my general email list, and be ahead of the curve at times with communications like this:

CLICK HERE
I also launched a few posts on social networks. Altogether, there was definitely an above average response to the email and the social network interactions.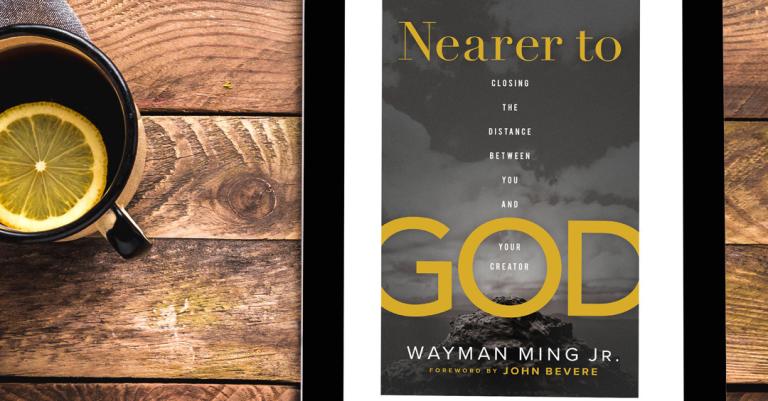 One correction: Please contact PCG Resources to preorder or to order Bishop Ming's new book. To be redirected to the site: CLICK HERE
ii. and then, there's Sunny Lenarduzzi
For those who only surf YouTube for entertainment, and really don't know how the business works, I can see why you may not recognize Sunny's name. However, for those who work YouTube, Sunny is one of the most respected business voices.
I am not a YouTube guru at all. We use our YouTube channel mainly as a clearinghouse for my ministry and our other businesses, rather than a business by itself. However, I stumbled on to Sunny's expertise probably 3-4 years ago.
Now, I'm in a group that is considered something like a thinktank, although I'm not part of her organization. However, there is a lot to learn and a lot of free information her group offers to their followers.
I would highly recommend her work to any church wanting to launch a free YouTube channel. Just take your question to her YouTube page and do a search.
What interests me is that she's real. For instance, she's not afraid to talk about her mistakes and how she's learned from them.
That is also what interested Forbes recently, who featured her in an article.
To access the article: CLICK HERE
The thinktank I mentioned above asked if anyone was interested in sharing the Forbes article, and gave us free reign to utilize pictures and screenshots.
Since Sunny has offered so many free tuturials which have assisted me, my ministry, and counseling endeavors, I decided to post her article on a few networks. Then I dropped a note in the thinktank.
The Twist… and then something totally unexpected happened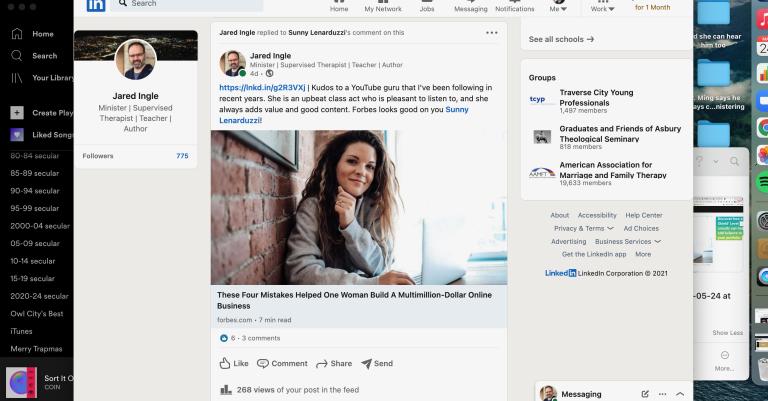 Read the top line. This is my LinkedIn post of her article, but she comments. Here's her comment.
Okay, her comment looks pretty simple. We're not exactly pen pals, but there are a couple major points to make here.
1 She has absolutely nothing to gain by publicly acknowledging me… at all!
This article I'm writing is about the reverse. I have something to gain by promoting people, and not just anyone. I promote voices who have spoken to me. That tells my followers something about who I am.
However, it's always a surprise when someone like Sunny takes time to comment. She has started small, but she is running a business, and is in a completely different class.
I'm grateful. It reminds me that as a leader, I should not only be concerned about my leaders who I want to highlight. I also need to be concerned about those who are following me and what I can do for them.
2 What did Sunny do for me?
I don't think I've ever had 268 views of a single post on LinkedIn. Do you see the number?
For those who have LinkedIn, the algorithm is nearly impossible to figure out unless you pay the premiums or have a business account.
What Sunny did for me was to elevate my voice last week for FREE.
I'm not sure if she's ever claimed Christian faith in the videos I've watched, although I do believe her spirituality influences her trajectory, and it may be in a very good direction. Nonetheless, I can truly say that her simple act of kindness was a true blessing to me.
Something that seems small to you, simply promoting someone, may mean the world to the one you're lifting up.
iii. finally, a fun political picture that caught fire on Pentecost Sunday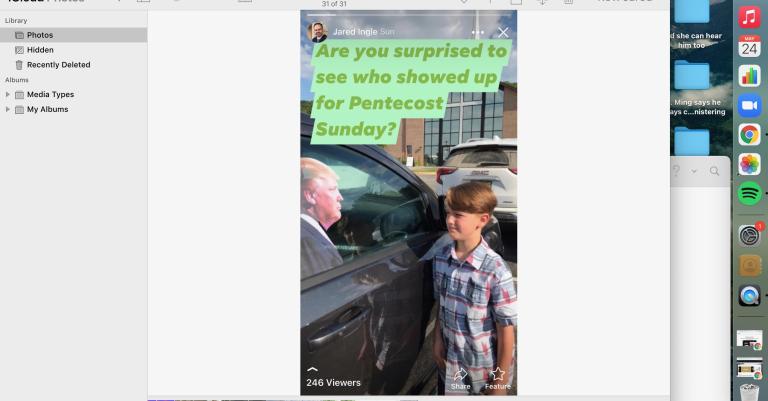 This picture was posted to Facebook Stories and so far it has 246 Viewers. These are the people who have taken time to watch, even if they don't interact.
My wife utilizes tools like these Stories with her work all the time. She says this number is very difficult to hit.
On Pentecost Sunday, I hope God blessed America. We'll just leave it at that…