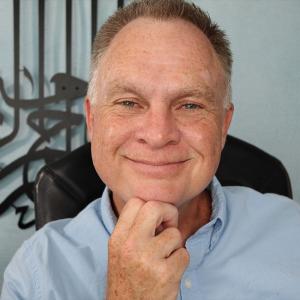 Dr. Jeff Burns is an ex-evangelical pastor of eighteen years. His blog is about his journey as a recovering evangelical/charismatic Christian and how he had to find new answers to his spiritual questions and struggles to continue in his Christian faith.
Jeff is a Southern storyteller, writer, blogger, and YouTube influencer. The focus of this blog, stories will be how Dr. Burns went from being a rabid Christian Zionist fundamentalist who hated Muslims to loving them as friends and ministry partners for the common good of their communities.
During his eighteen years as a pastor, he confronted the injustice and hypocrisy of racism, sexism, exclusion of the other, and white privilege in the Southern Baptiste Christian Fundamentalist churches in which he served.  There were times he feared for the lives of his family as he learned that some of his key church leaders were former members of the KKK.
Jeff will deal with the good, bad, and ugly of his evangelical journey. He will discuss his experiences as a member of the Moral Majority revolution in the early '80s with Jerry Falwell and Liberty University, racism, sexism, war, Islamophobia and the LGBT questions in the evangelical church.
Jeff will share how he still loves Jesus and the Bible but no longer believes in eternal conscious torment, the end-times Apocalypse, or the scripture's verbal plenary inspiration as the only way to view the Bible as the Word of God. He believes there are multiple historical/theological ways to approach these issues and still be a follower of Jesus.
Also, Dr. Burns writes about the Evangelical church's current state of affairs in light of the Age of Trump and other contemporary social, political, and theological issues.
When Dr. Jeff Burns became an ex-pastor, he became a certified Life Coach and full-time peacemaker in the Way of Jesus. In his blog, Jeff shares his peacemaking journey with Muslims in the U.S. and abroad in a series of popular stories that he has shared worldwide in churches, mosques, synagogues, and before heads of state and political dignitaries and spiritual leaders.
Jeff has been a peacemaker between the Muslim and Christian communities since 2005.
As an Evangelical/Charismatic pastor, his world got rocked, and he renounced Islamophobia after an encounter with a little Muslim child named Omar in a Starbucks coffee shop. After that encounter with Omar, he became a peacemaker and friend to Muslims when he discovered the core message of Jesus; loving one's neighbor, treating other people the way we want to be treated, and making peace with one's enemies. Jeff calls his encounter with Omar his "road to Damascus experience" or his second conversion.
Jeff's stories have given hope to a lot of people from all faith backgrounds, including atheists.
Also, Jeff was the former East Coast Director and Director of Coaching for Peace Catalyst International and served with Dr. Rick Love. Dr. Burns also served with Bridges to Common Ground with former Congressman and peacemaker Mark Siljander. Currently on staff with a peace organization which he has done for over ten years. He hopes to one day start his own non-profit called Pathways to Peace.
Jeff is a graduate of Liberty University in Lynchburg, Virginia, with a Bachelor of Science in Pastoral Studies and Philosophy. He has an M.Div. from Southeastern Baptist Theological Seminary in Wake Forest. Also, He received a Doctorate that focused on Christian/Muslim relationships from Regent University in Virginia Beach, Virginia.
Jeff believes that the most remarkable bridge of commonality between Muslims and Christians is in the teachings of Jesus. He has been proclaiming this message to both Muslims and Christians after he discovered two significant events: finding that Jesus is mentioned 93 times in the Qur'an, and a supernatural encounter with a Muslim boy named Omar (see the famous story here: How A Muslim Child Saved An Evangelical Minister's Soul).