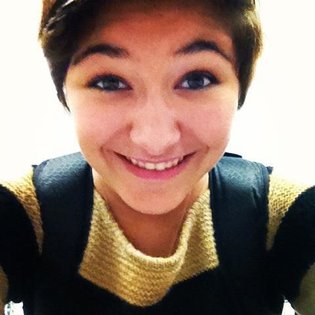 Maren Sanchez was stabbed to death today a few days after turning down a fellow student's invitation to the prom at Jonathan Law High School in Milford, Connecticut.  The incident happened less than 25 miles from the site of another school massacre…Sandy Hook Elementary School in Newtown.  The killers in both instances had a primary motivation…hate.
Unresolved anger pushes us to hate which often pushes us to violence.  In Matthew 5, Jesus treats murder and anger as equal crimes.  The wisdom of this moment is that Jesus knows what unresolved anger will push people to do.  Like a cancer that overtakes the heart and mind, anger develops into hate and takes over our lives as we begin to destroy our life and the lives of others.  Jesus pushes us to dispel the anger and hate with love.  The work begins with each of us.
The only way that there will be no more victims like Maren Sanchez or Adam Lanza or Olivia Engel or Ana Marquez-Greene is if we begin to invest in love as the only substance that can dispel anger and hate.
May each incident in which anger and hate wins a temporary victory only strengthen our resolve to love harder and stronger.
May we honor the memory of Maren Sanchez by boldly loving the entire world in her stead.
Amen.