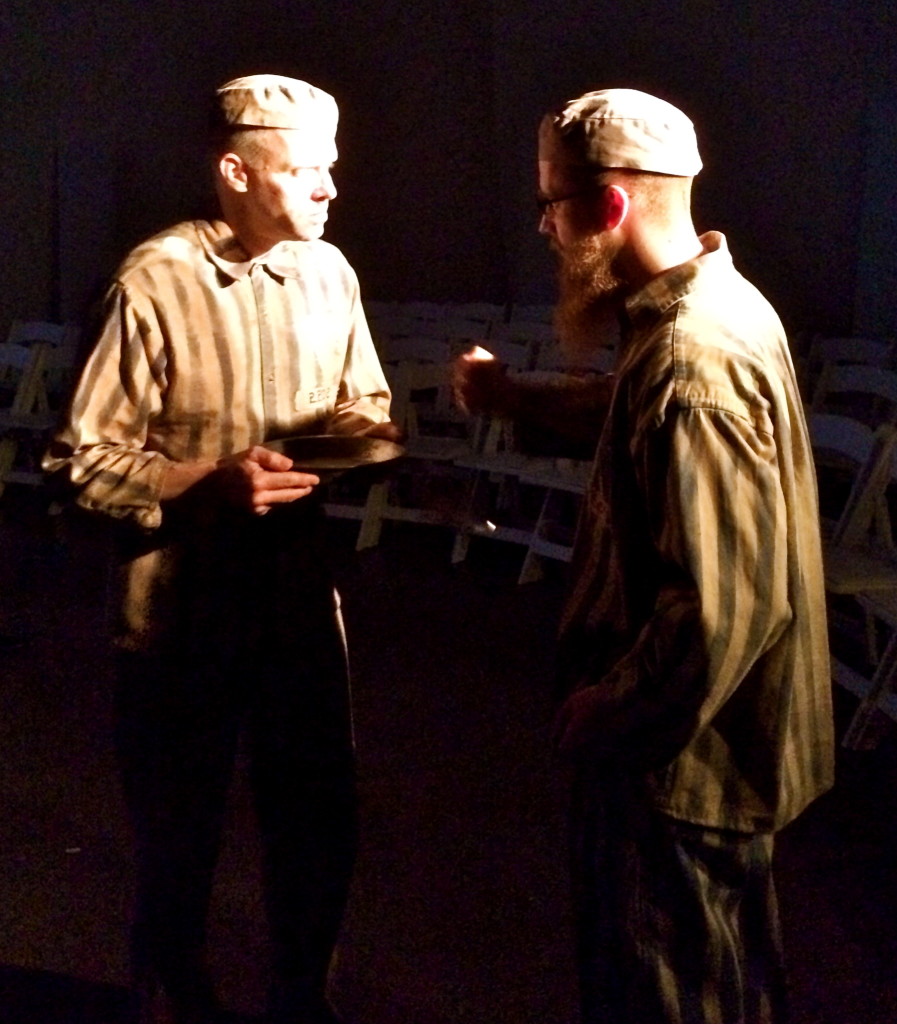 There is danger in forgetting.  There is also danger in remembering incorrectly.  The tragic systematic genocide of six million persons of Jewish descent has filled most of our thoughts and history books concerning the Holocaust.  The arrest and systematic murder of tens of thousands of homosexuals has not.  The German government did not acknowledge and apologize for a systemic murder of homosexuals during the Holocaust until 2002.  There is danger in forgetting.  There is also danger in remembering incorrectly.
This weekend at the Cathedral of Hope in Dallas, I will have a minor role in a play called Bent that highlights the plight of homosexuals during the Holocaust.  The acts and scenes depict the struggle to survive and remain human during despicable times.  I play a criminal who gets in an argument with a homosexual over soup in a concentration camp.  I act to play a small part in helping to tell a story that is not often told…that of courageous people who were systemically condemned and murdered for how and who they loved during the Holocaust.
The Gospel of Jesus is quite simple…we are tasked to keep telling stories that need to be told.  Bent is an action of fidelity to the message of Jesus for me.  The play also inspires me to tell other stories as well.
Let us not forget that state sponsored killing is what led to the Holocaust.  Texas leads the nation in executions.
May we remember that the dehumanization of homosexuals began with denials of certain rights that led to the denial of more.  One is not allowed to marry someone of the same gender and anyone can still be fired from their job for being gay here in Texas.  Many churches still deny homosexuals the right to be ordained clergy or to be married.
Just a few weeks ago, F. Glenn Miller killed William Lewis Corporon, Reat Griffin Underwood and Terri LaManno while on a rampage against Jewish targets in Kansas.
Make no mistake…the hate that can cause a Holocaust still exists.
The stories of evil are strong…but we must keep telling stories of love that are stronger.
This is why I decided to act.
Amen.