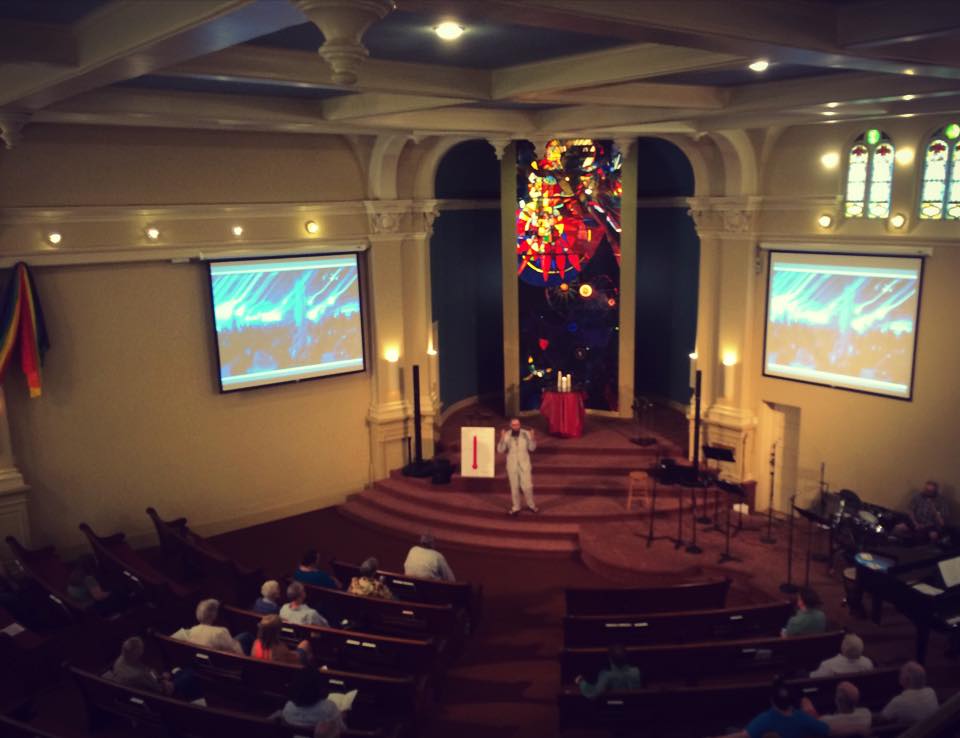 *Delivered at Metropolitan Community Church of the Rockies in Denver, Colorado on June 7, 2015
There was a time when all was well. We call it "Eden." Do you remember? We have spent all of human existence yearning to go back there…back to the future. There are times when we know we are particularly far from such a space.
A few years ago, my uncle committed suicide. I will never forget my dad calling me and telling me to go tell my grandparents that their son was dead. When I entered the house, my grandmother knew something was wrong. After breaking the news, my grandmother demanded, "a word from the Lord." I have never felt pain like that. Stumbling through my Bible, I landed on John 14…"Do not let your hearts be troubled. Believe in God; believe in me. In my Father's house there are many mansions, If it were not so, would I have told you that I go to prepare a place for you?" When the disciples sensed that they were far from were they wanted to be, Jesus told them that there was a place…a place back to perfection. In our moment of crises, we could hear the words of Jesus calling us into the future. I believe you can too.
I know that this church has faced difficult hours…declining attendance and a whole host of other struggles…can you hear Jesus calling you into the future? You have been an LGBT space and God is calling you to be a queer space. The categories are a relic of the past…you have to be a space that celebrates all individuals and allows them to be exactly who God has created them to be. A queer space for queer people!
Centuries after Jesus walked, a young prophet climbed the steps of the Lincoln Memorial and told the world about his dream. Dr. Martin Luther King, Jr.'s address to the March on Washington encourages all who hear it to dream about a future where all people are free. How can you be a part of setting people free? We have spent so much time asking people for their identities that we are now in a space where such categories serve as prison. This morning, I invite you to step out of the identities that have built this church and live into the queer space that God has always called you to be. People should walk out of this space and declare, "Free at last! Free at last! Thank God Almighty I am Free at Last!"
Let's go back to the future…
Don't be afraid! Stand up for love! Stand up for justice! Be the queers that God has created you to be!
AND FINALLY
HAVE NO FEAR, GOD IS QUEER!!!
Amen.