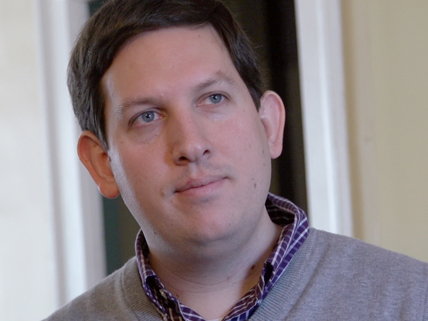 Over the last few months, I have had numerous interactions with a monster. When we first talked about the injustice of video visitation at the Denton County Jail in the midst of our respective brands of activism, I had no idea who he was or what he had done. Texas made sure I found out.
When he was 12, Josh Gravens touched sexual body parts with his little sister (age 8) twice. When Gravens' mother found out, she called the local fundamentalist Christian counselor. Under mandatory reporting laws, the counselor called police. Gravens was sentenced to multiple years of incarceration for his activity. Before he went to prison, Gravens fundamentalist family performed an exorcism on him. Over a decade and a half later, Gravens has started a family of his own, become a fulltime advocate for criminal justice reform, been recognized with a prestigious George Soros Justice Fellowship and boasts a large network of supporters that includes his little sister. Still on the sex offender registry, Gravens is required to regularly contact local officials. Following a series of confusing encounters with the Dallas Police Department, Gravens is facing 25 years to life for accusations that he failed to register on time. Josh Gravens is the type of monster our government thinks we need protection from.
We create monsters and believe they have no humanity in them. "When this ordeal started, it was as if Jesus and my humanity were taken from me and I was on my own…I still feel like I am trying to get them back," Josh Gravens remarked. Our tendency to monsterize people is highly problematic. Based on our fear, we make lifetime sex offenders out of children and ruin their lives. When will we learn that our society will not change until we recognize the humanity in those we call monster and seek their restoration. Jesus stood with the societal monsters of his day. I choose to stand with Josh Gravens.
Amen.