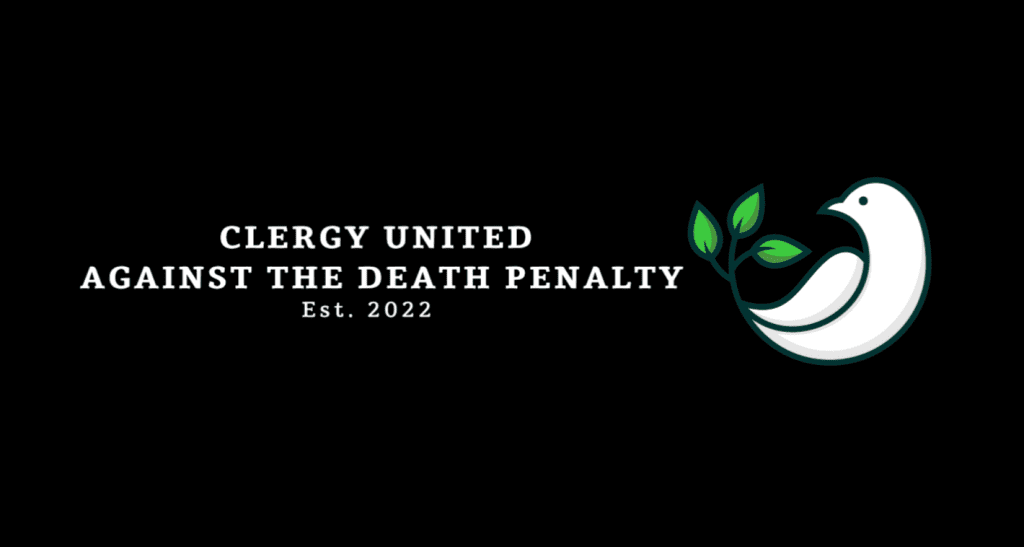 Clergy United Against the Death Penalty: An Introduction & Invitation to Support
Not too long ago, I sat down with a young man on death row.  I didn't know anything about the guy.  This was not uncommon for me…as I had been ministering death row for a long time…and often engaged inmates that I'd never met before.  After exchanging initial pleasantries, I went on a rant about how I couldn't believe that all these employees would either just stand aside or participate in the killing of another human being.  Immediately, he looked me dead in the eye and said, "They're just doing their job…and some of them actually do resist in their own way.  But your people ain't doing nothin'."  Taken aback, I questioned, "Who are you calling my people?"  To which he replied, "I ain't tryin' to offend you…but you know that it's the clergy that are the ones responsible for all of these executions continuing.  Hell…if even half of the clergy would stand up and demand a stop to these executions…the politicians would be shaking in their boots and end the killing overnight."  When I protested that there were some of us working hard against the death penalty, he chuckled and declared, "Obviously, not hard enough."
That conversation haunts me…because I know he's right.  Clergy have never organized in mass against the death penalty.  While there has been involvement in individual campaigns, denominational statements, press releases and a wide variety of other activities, there has never been an organizational home for clergy with regards to the death penalty.  I tried to ignore the tugging on my heart to do something about it.  I guess I figured I was too busy.  That's a sad thing to think when people are dying.  So, a few months ago I began to create space for conversations with fellow clergy about what it would look like to create an organizational home for clergy against the death penalty.  Throughout numerous conversations, it was decided that we wanted to create a minimal structure with which to engage the work of abolition.  Such structure seemed best equipped to engage the fluidity of the movement.  Just this last weekend, the conversations came to a head.  Together, we decided to launch, Clergy United Against the Death Penalty.  We have one goal…and one goal only…the abolition of the death penalty.
Join us.
For clergy…the quickest way to join us in our efforts is to send a quick email to clergyagainstthedeathpenalty@gmail.com that includes you full name & contact info so that we can include you in our organizing efforts.
For our supporters…the quickest way to support us is to like our Facebook page @ https://www.facebook.com/clergyagainstthedeathpenalty & keep up with what we're doing.
The Rev. Dr. Jeff Hood
Convener, Clergy United Against the Death Penalty