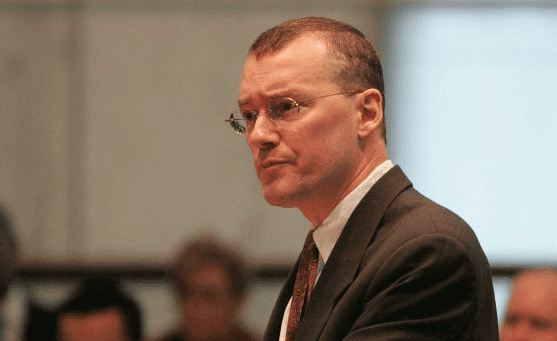 David Buckel self-immolated on Saturday, April 14, 2018 around 6:30am at Prospect Park in New York City.
I didn't know David Buckel. I only know his fire. That is enough.
Traveling throughout the land, David healed people. His medicine was fire. Repeatedly, David fought against evil to secure the rights of LGBT persons. His miracles often took place at weddings. That doesn't mean he stopped there. David spent the later days of his ministry fighting to save the environment. On issue after issue and with person after person, David gave his life. There is no greater love than to give your life. David loved.
On the night before he was given unto death, David struggled with what he was about to do next. Can't breathe. Can't drink. Can't see. Can't hear. Can't feel. David knew that something drastic was necessary to wake people up. The environment was imploding and people didn't care. David grew more and more ready for what had to be done. Throughout his body, David could feel the anxiety. Wondering if there was any other way, he turned inward. After every possible thought, he knew what the answer was. Observing the environment around him, David declared, "Into your hands I commend my Spirit." With that, he was on his way.
The sidewalk felt different tonight. It was as if his feet stuck with every step. The agony of picking each foot up was overwhelming. Yet, David continued. Something seemed to push him along. Unsure of what it was, David continued. Step. Step. Step. There were numerous times that David thought about laying down the supplies. Love is what held them up. Picking up his computer, David sent his final words to the world. It basically said, "May my love for our planet ignite in you a love for our planet." Not too much later, David arrived at the hill. It was time.
Kneeling, David poured a fossil fuel all over his body. After numerous thoughts about his love for all of us, David struck a match. Though the fire was immense, it was no match for the fire that burned within him. In those moments, David Buckel shared his love with the world. I can still see his flame.
"For David so loved the world that he gave his only life/love…so that whosoever believes in love will not perish but be one with justice forever."
God/Love occasionally incarnates amongst us. Such a phenomenon is called Christ. You will know it by its' love. Can't you see it?
The Burning Christ will never die.
Amen.
more info: https://www.nytimes.com/2018/04/14/nyregion/david-buckel-dead-fire.html