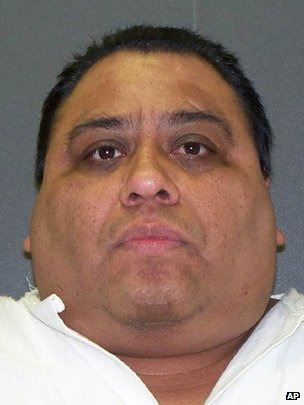 When injustices take place, there are always hand washers.  To absolve his self of the responsibility of the execution of Jesus, Pilate washed his hands.  The judges that sit on the numerous courts that have turned down the appeals of Ramiro Hernandez-Llanas have washed their hands of the burden of his execution.  The governor of the State of Texas has become a professional at washing his hands of the burdens of execution after execution using words like monster and subhuman.  The prison guards who force Hernandez-Llanas to the execution chamber this evening will wash their hands of responsibility.  The doctors and nurses that administer the lethal agents will cleanse their hands of any burden when they are through.  The citizens of Texas will wash their hands and either state they wanted it to happen or there was nothing that could have been done to stop the injustice of execution.  Regardless, there will be much hand washing tonight to relieve the guilt of a murder we are collectively responsible for.
Ramiro Hernandez-Llanas was found guilty of murdering Glen Lich…and there will be much evidence to convict all of us in the murder of Ramiro Hernandez-Llanas.
The hand washing does not remove the guilt.
We will not stop murders in Texas until we stop committing them.
Amen.