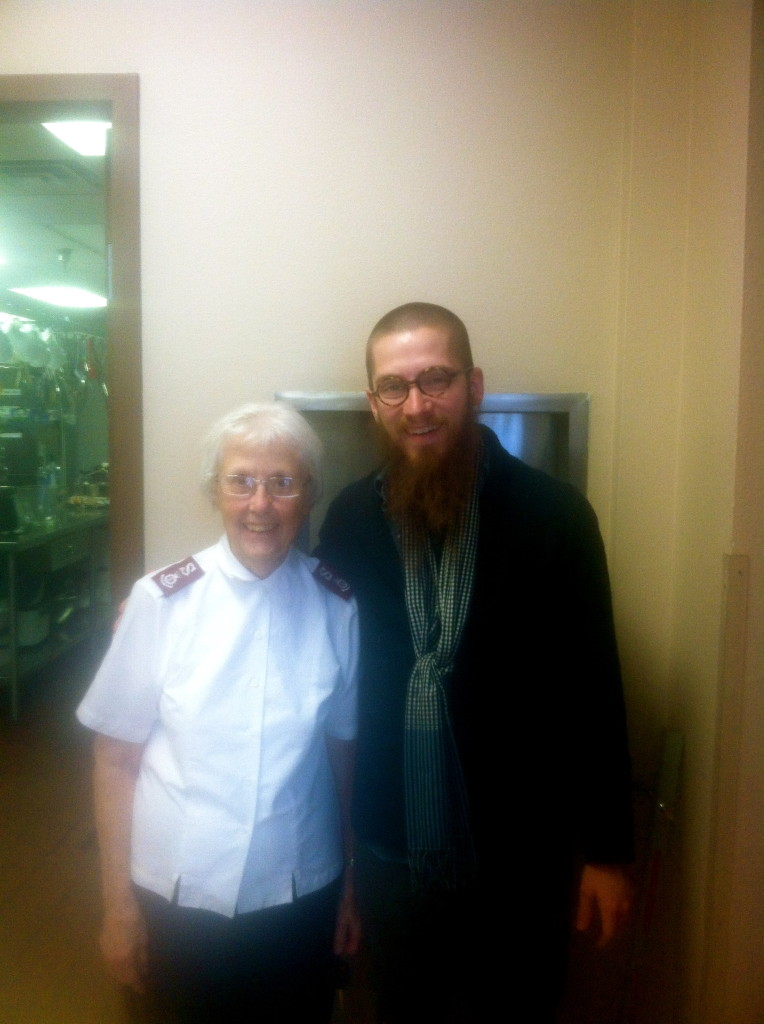 I was scared the first time I visited Texas' Death Row.  I knew no one and had no one to talk to.  The rules about interaction are very strict…do not interact with anyone except the guards and the person you are visiting.  I was sitting there in my visitation booth and I heard a whisper.  Looking up, I discovered an older lady who introduced her self as Major Kathy Cox with the Salvation Army and quietly encouraged my work and ministry.  I have seen Cox every time I have been down to Texas' Death Row since.
I hear all of the Christian prognosticators talking about the end of their denominations and the battles they are fighting for the future of their respective churches.  In the midst of such battles, sacrifice and true courage seems to be increasingly rare.  It is as if most prognosticators feel the need to run outside in the middle of a thunderstorm and tell everyone that it is raining and lightening.  In a revised usage of an old adage…actions talk and bullshit walks.  The sacrifices we make to live like Jesus speak much louder than the words we write and speak in the comfort of the sympathetic.  Everyone wants to know what one is supposed to do in the midst of such perilous and trying times, I offer Kathy Cox as Exhibit A.
Major Cox exists in a denomination that is generally more conservative than she is.  In her career, Cox has been present to witness over 60 executions.  Through a Bible curriculum Cox developed, tens of thousands of people in Texas prisons have learned the basics of our faith.  Each week, Cox leaves her home in Dallas and spends multiple days on Death Row visiting some of the over 40 inmates she visits each month.  I have met no more amazing of a Christian than I have in this woman.
Did I mention that Kathy is 90 years old?
Amen.