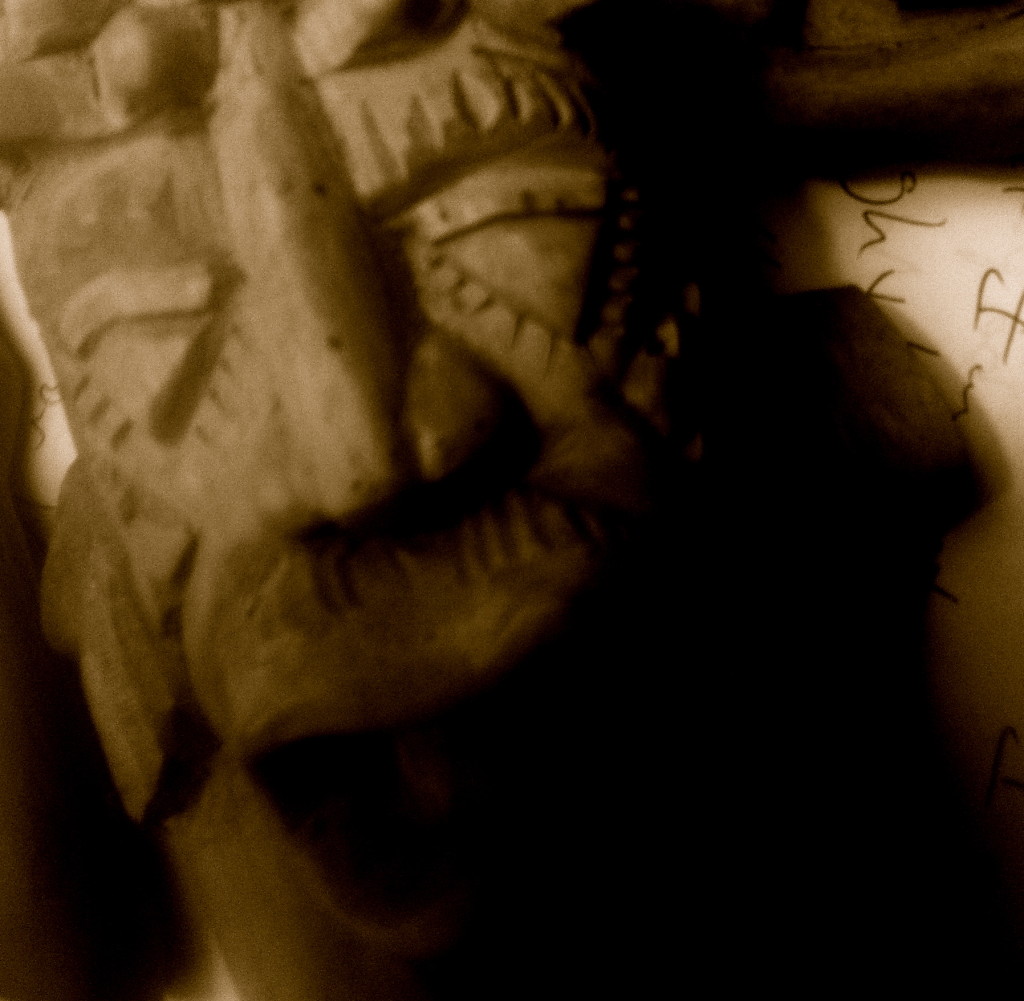 The Southern Baptist Theological Seminary is a chief producer and promulgator of spiritual abuse.  The guilt and judgment sucked the oxygen out of my body and soul and literally almost killed me on more than one occasion.  I left with a degree and a broken faith in humanity and God.  During this emotionally exhaustive period of time, I met a minister who invited me to a place called "the wilderness" for conversation and healing.  I felt like I had found the place I needed to heal.  After some time, I discovered that this minister's wilderness was a place to keep me talking and talking and talking and talking.  The talking never led to love or justice…just headaches and more confusion.  It actually felt like I got ambushed in the minister's wilderness.
The last few years, I have grown into a real wilderness space of theological activism…a space where I feel called to stand and speak prophetically of love and justice to all who have ears to hear.  You don't make much money standing in this space.  You actually get shit on much more than you receive praise.  You often wonder if you are making a difference.  You grow frustrated at the rest of the church when you look around and see very few people standing with you.  You sacrifice metaphorically and physically your body for the benefit of all of God's children.  You begin to see truth in a myriad of spaces.  You demand love for all of those who have been left out.  You do not need further conversation about justice for different groups of people and individuals for you know that justice is something to be accomplished not endlessly conversed about.  You stand and when there is nothing else to do…you stand.  I most fully found the person that I have spent my entire life seeking in this true wilderness space…Jesus.
This last week, Rachel Held Evans wrote on her
blog
, "Instead of fighting for a seat at the evangelical table, I want to prepare tables in the wilderness, where everyone is welcome and where we can go on discussing (and debating!) the Bible, science, sexuality, gender, racial reconciliation, justice, church, and faith, but without labels, without wars."  Over the years, I have also heard progressive evangelical leaders from Jim Wallis to Shane Claiborne to Tony Campolo among others call for us all to come to these so called wilderness places for conversation.  The problem is that too often on controversial issues I have heard the conversation continue and continue and continue and continue in so called wilderness spaces until everyone has to leave because in a similar fashion to The Southern Baptist Theological Seminary there is so much hot air that no one can breathe.  I invite my progressive evangelical colleagues to a real place of wilderness…a place where God has already decided how much God loves all of God's children and a place where we are called to sacrifice our bodies and empires for the sake of love and justice.  It is not enough to keep calling for conversation…we must sacrifice.
I have grown so tired of people protecting empires with calls for conversation at the expense of love and justice.
The world does not need more tables.
The world does not need more conversation facilitators.
We have many of those.
The world needs more courageous prophets who are willing to walk the way of Jesus…which in this season of lent we are always reminded leads to death.
No more tables and endless conversations…calls for such have always been and will always be suspect when lives are on the line.
God's call for love and justice for all of God's children is now.
Amen.