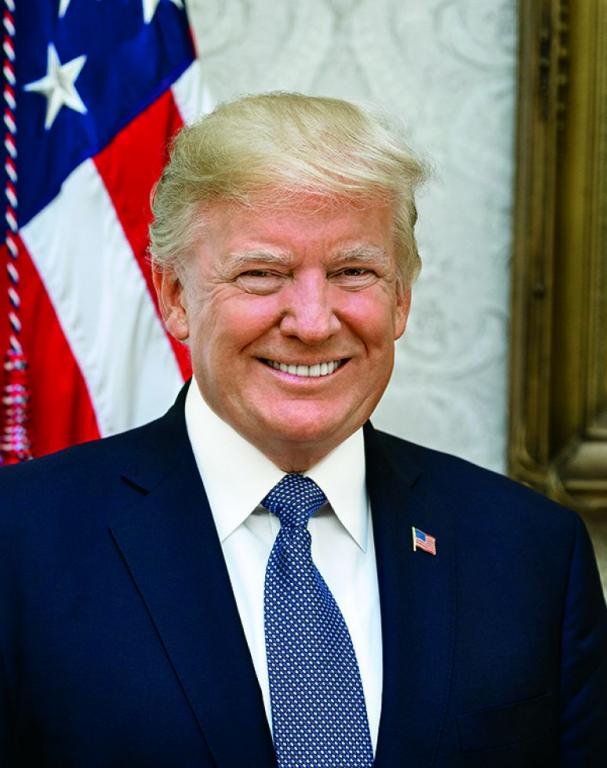 Problematic Early Voting in Ashe County or Voter Intimidation in the High Country
We were prepared. We registered weeks ago. We researched the candidates. We got up early this morning. We argued a bit. We drove for almost an hour to get to the county seat of Jefferson. We pulled into the parking lot. We located the building. We put on our masks. We got in line. We social distanced. We waited for a moment to get into the building. We moved forward. That's when the trouble started.
Not too far in front of me. I saw a group of people laughing and pointing. I couldn't figure out what was going on until one of them moved and exposed a huge government portrait of Donald Trump. While it is fairly normal for these types of portraits to exist in government buildings, this one was located a few steps from the voting booths. Due to the fact that you can't campaign that close to the voting booth, I found the portrait to be really problematic. BUT what I found to be the most problematic piece of the entire situation was that people were laughing and pointing at the portrait. There was even a woman of color that came in behind us and left based on what was going on. While I don't know if shenanigans like this are normal in Ashe County, I do know that they are illegal.
After I voted, I took a second to pray. I knew what I needed to do.
Late this afternoon, I filed a complaint with the North Carolina State Board of Elections.
From what I was told, the Ashe County Board of Elections is currently under investigation.
It seems to me that the smartest thing that they could is to take down that damn portrait.
Ashe County is wild y'all.
Amen.