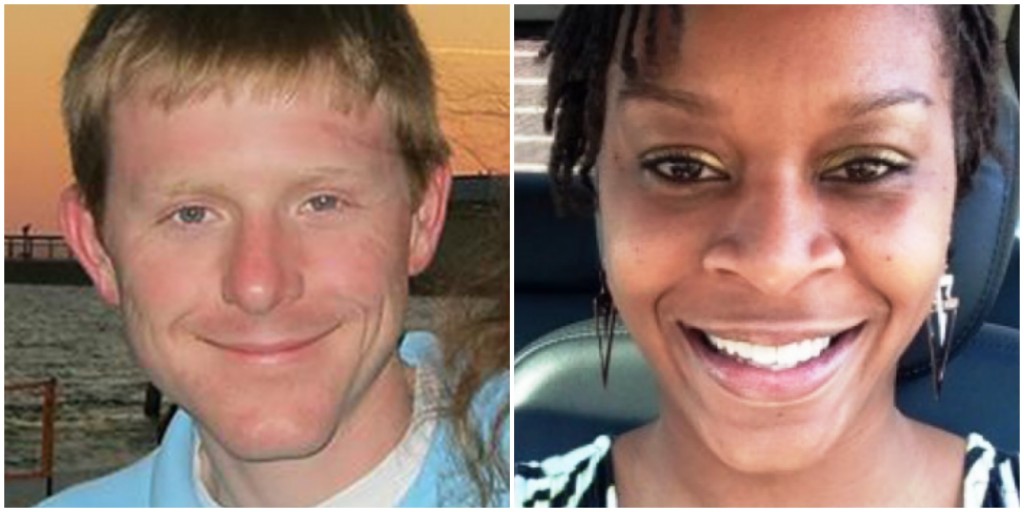 I struggled to garner the courage to write this piece. I am a part of a progressive world that teaches people to stay in their place or face the consequences. The difficulty of such constructions is that there are times when we all need to speak. I am a follower of Jesus and that means I am called to stand with the oppressed and marginalized irrespective of their identity.
For the last week, I have been immersed and emotionally distraught in the cause of Sandra Bland. I wept when I saw the arrest video. In the pit of my gut, I knew racism murdered her. At a rally last week, I reminded the gathered of the words of Jesus, "I was in prison and you didn't visit me." I wondered aloud, "Who was there to save Sandra from these racists? Who was there to visit her?" I asked the crowd to make a covenant to never be silent or inactive in the face of oppression. Tonight, I laid in my bed pondering those words.
There is not a day that goes by that I don't think about the haunting last words of Eric Garner, "I can't breathe." I am reminded when God tells Ezekiel, "Prophesy to the breathe." I have sought to do my best. Tonight, I heard those haunting words again. This time they came from the mouth of a white man. After attending a concert with his wife in North Mississippi, Troy Goode was acting erratically. Someone called the police. When officers showed up, an unarmed Goode ran. Upon apprehension, Goode was hogtied and placed face down on a stretcher. No one cared to listen to the last words that Goode said on this earth, "I can't breathe."
We live in a police state. While I have no question that the aggression exhibited by officers all over the country overwhelmingly affects persons of color, I also know that no one is safe. A father of an infant son, Goode was murdered in one of the most racist states in our county. We are going to choose to believe that we are in this struggle against evil together or there will continue to be victims. The evil of police brutality will not stop until it comes face to face with the overwhelming power of love united. We have a choice. Do we say the name of a white man murdered by the police? I think so and I believe our future depends on it.
Jesus said that his person would be with the "least of these." I know that Jesus was on that stretcher as Troy Goode choked to death and in that cell as Sandra Bland did the same. Will we say their names?
Amen.