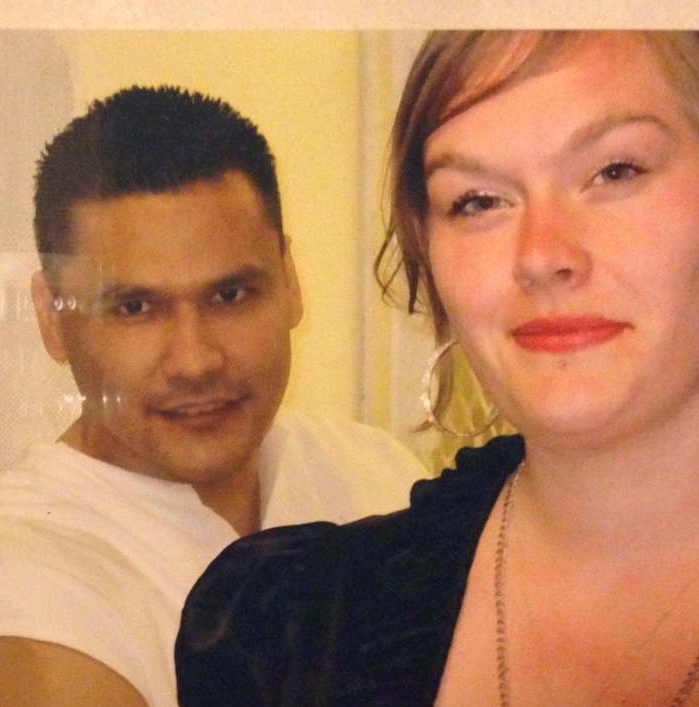 Once a month, I make the trip down to Livingston. The roads are long and lonely. Upon arrival, I go through numerous checkpoints and searches. When I finally get to the cold and sterile visitation room, I sit down in front of the thick plate glass window and wait. In the ensuing between moments, I always look around and wonder about the backgrounds and motivations of the other visitors on Texas' Death Row. Sometimes, I am brave enough to strike up a conversation with those around me. I met Larissa Garza and her young daughter during one of those short interactions. Though I enjoyed the brief conversation very much, the words had to end when my visit commenced. Regardless of the brevity of my encounter with the Garzas, I was touched.
For many months after our initial meeting in numerous encounters in the visitation room, I witnessed the love that Larissa Garza shared with her husband Manuel. Posing for pictures, kissing through the glass and gazing intimately at each other, I saw the Garzas share something very beautiful in a hopeless place. For a long time, I wondered why anyone would ever want to be married to someone on death row. Most of the people down there are violent killers. In the midst of a struggle in 2001, Manuel took the gun of San Antonio police officer Rocky Riojas and shot him in the head. Though Manuel committed a heinous crime, there is something divine about a love that can push through to fruition despite the worst of deeds.
In her love for Manuel, Larissa showed me what the love of God does. Despite our worst moments, God finds us and chooses to love us anyways. The problem with the death penalty is that it assumes that love must end based on actions. God doesn't work like that and neither did Larissa. Last night, we killed Larissa's husband. Though Manuel is dead, I have no question that we did not execute the love of the Garzas. In my prayers, I imagined the intimacy of those last moments the Garzas shared and I know they were beautiful. I pray that such beauty will come to pass for the entire world.
In our murderous rampage that is the death penalty, we cannot kill love. For, God is love and love will never die.
Amen.