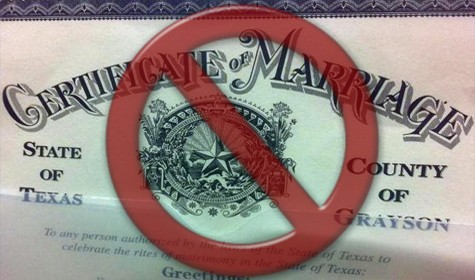 Raised in Georgia, educated in four southern states and presently living in Texas, I am an undeniable product of the South. When I joined in the celebration of the marriage equality ruling of the Supreme Court of the United States last Friday from my speaking tour (currently in California), I worried how the implementation of the decision would go in the region I have always called home. After a few days of news coverage, most of my fears have come true. In state after state, elected officials are standing in the way of marriage licenses for same-sex couples. Where are the people of God?
Following the ruling, denominational reaction ranged from outright disdain to caution. Only a few denominations offered outright support and most of them have very few churches in the South. Even some of the more progressive denominations sought first to assure their people that no one would be forced to be a part of the same-sex wedding. With national denominational reaction so timid, how can we expect their local affiliates to do anything that might disturb the peace that has been entrusted to them? The irrelevance of denominations in the ongoing struggle for marriage equality in the South is palpable. Thankfully, denominations are never the arbiters of who or what constitutes the church.
In our present moment, I have no doubt that the church is fully realized in the people of God who are giving their lives to making marriage equality a reality for all people in the South. The church is standing with those who dare push against the forces of darkness that are promoting bigotry and homophobia from elected positions. If individuals tried to wait on denominations to give them permission, most would be waiting for the rest of their lives. The church is in you and you can embody the relevance of the church. Stand with your LGBTQ neighbors. Become part of your LGBTQ neighbors. Become your LGBTQ neighbors. The time is now. God is in this moment. God is in this movement. Don't let God pass you by. Stand up for justice! Stand up for love! Stand up for the South!
Amen.